Canada win their second game, but Gustavsson in goal stood up to the tough challenge. He got beaten only once, but Wells on the other side kept his slate clean. Bitten then secured the outcome with an empty-netter in the very end. Both goalies were chosen as best players of their teams and it was well deserved for sure.
Canada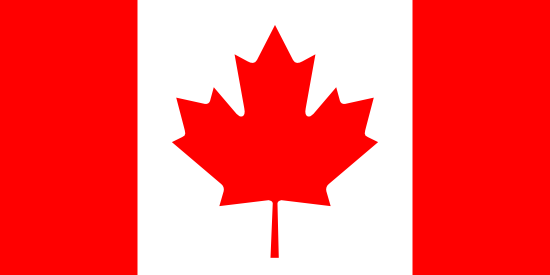 Sweden

Canada: Wells – Fabbro, Bean, Clague, Mete, Quenneville, Girard, Poirier, Mahura – Malenstyn, McLeod, Kaspick – Dubois, Patrick, Benson – Bitten, Steel, Howden – Kyrou, Jost, Dube.
Sweden: Gustavsson – Thilander, Moverare, Horrsell, Deutsch, Cederholm, Brännström, Nässén – Andersson, Lindström, Bratt – Nylander, Davidsson, Pettersson – Steen, Fällström, Weissbach – Wahlgren, Olsson, Oskar – Boakvist.
Goals and assists: 12. McLeod (Quenneville), 60. Bitten (Mete)
Shots: 38:21 (13:9, 15:5, 10:7).
Penalties: 4:5. PP goals: 0:0. SH goals: 0:0.
Referees: Hradil, Šír – Hlavatý, Tošenovjan.
Photogallery
Report
Canada took the lead out of nowhere on the first serious chance of the game. The Swedish defence left too much space in front of Gustavsson and Mike McLeod took advantage of it. He took the pass from David Quenneville between the circles, found the five hole and buried it.
The Swedes had a chance to came back immediately with a power play, but Wells made some decent saves to keep them off the sheet.
None of the teams managed to dominate much as they were pretty evenly matched. Quenneville could have sent his team up by two goals with 29 minutes to go in the first period, but Gustavsson was quick on his feet and stayed up on his left post long enough to stop the shot after a great cross pass from McLeod.
It was once again more than 21°C inside Ice Bors Arena in Breclav, which caused some troubles with ice on the opening day as well and none of the forwards managed to find a way to score in the second period.
The Canadians had some power play chances in the final period, but Gustavsson kept them from scoring a back-breaking goal and his team got one more chance to equalize on a power play of their own late. William Fällström got a great chance when the Canadians left him unmarked at the left circle. He received a perfect pass for a one-timer but missed the open side.
Then Oliver Olsson's snap shot hit the post and with another penalty on Canada's side, the Swedes finally created the needed pressure. However, they couldn't capitalize on it, pulled Gustavsson and William Bitten sealed the deal with an empty-netter from the neutral zone.
Reactions
Stan Bulter (head coach of Team Canada):
We've gotta finish better around the net. I think were passing a little too much as everyone's trying to be unselfish, but we've gotta bear down and be stronger around their net looking for loose pucks. I think defensively we were very good and were getting a lot of good zone time, but we've gotta finish better. We know we've got two great goalies and they've both shown a lot these last two games but I can only use one of them.