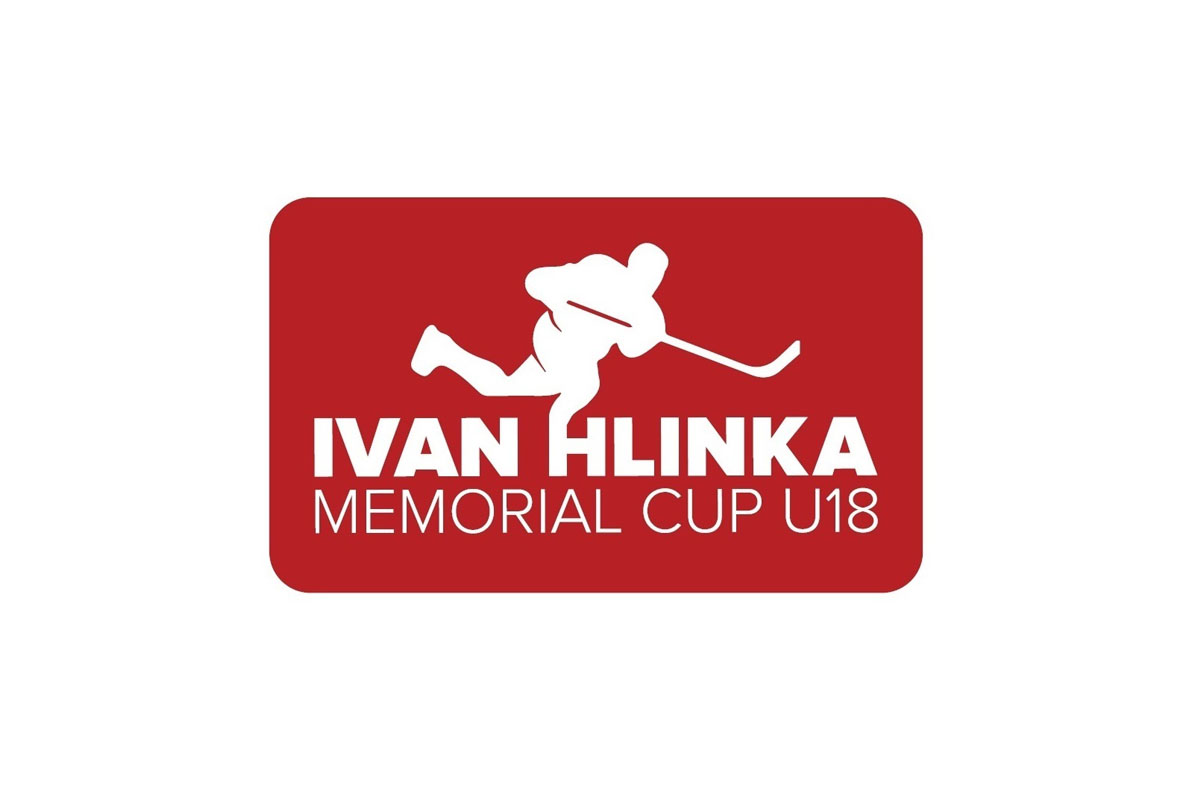 There´s more than a month to go before the opening puck-drop of this year´s Ivan Hlinka Memorial Cup, but now we all know the schedule of the preliminary round. Group A in Břeclav consists of the Czechs, Finns, Russia and Team USA and the Piešťany-based Group B will see Slovakia, Canada, Switzerland and the Swedes square off with each other. Read more »
The second week of August will be the date when the Ivan Hlinka Memorial Cup comes back to Břeclav and Piešťany. The traditional tournament of Under-18 national teams will be played in two groups of four teams, each representing one of top hockey countries. Reigning champions from Canada will defend the title in the Piešťany group, Group B. Read more »
The Czech Republic got a stellar performance from its top line of Lukas Vopelka, David Pastrnak and Jakub Vrana, which scored all 3 goals en route to a 3-2 victory over Russia. It was Vopelka who scored the bronze-medal-winning goal with 1:25 left in regulation time to earn the co-host nation its first medal at the Ivan Hlinka since 2005. Daniil Vovchenko and Eduard Nasybullin scored for Russia. Read more »
Teams
Group A

Czech republic

Canada

Sweden

Switzerland
Group B

Slovakia

Finland

Russia

USA
Partners
Short news
Preliminary round
4.7.2014
- will be played in two groups. Group A, based in Břeclav, consisting of the Czech Republic, Russia, Finland and USA, and Group B, based in Piešťany, consisting of Slovakia, Canada, Sweden and Switzerland.
2014 Ivan Hlinka Cup
4.7.2014
- will take place in Břeclav and Piešťany again, between August 11 and August 16.
Friday schedule
7.8.2013
- On Friday, August 9, following games will take place:
Břeclav:
15:30 Finland – Switzerland (5th place)
19:00 USA – Czech Rep. (semifinal)
Piešťany:
14:00 Sweden – Slovakia (7th place)
17:30 Canada – Russia (semifinal)
New swedish goalie
7.8.2013
- Injured goalie Eriksen has been replaced by Adam Werner on roster of team Sweden.
Erikssen status update
7.8.2013
- Jesper Erikssen didn´t suffer a broken leg as the Swedish team first feared. However he is wearing a leg brace and the injury has ruled him out from at least another game.
Facebook