It was just the second day of the tournament, but perennial hockey power Sweden was already facing a critical situation: beat the four-time defending champions or probably not make the quarterfinals. After falling behind early, they came back to take a 3-1 lead through two periods on 2 goals by Kevin Elgestal and hang on for a 4-3 win in a wild third period. The win may have come at cost, however, as goaltender Jesper Eriksson left the game on a stretcher in the third period after a big collision.
Sweden

Canada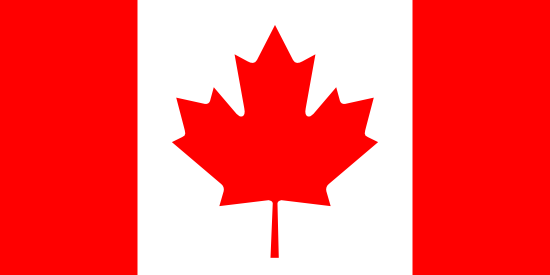 Sweden: Eriksson (od 47. Söderström) – Aho, Lagesson, Englund, Ollas Mattsson, Anddrsson, Johansson, Forsling, Timashov – Lindblom, Franzén, Kempe – Olofsson, Karlsson F. Kovacs – Törnqvist, Hölmström, Elgestal – Nylander Altelius, Muzito Bagenda, Karlsson A.
Canada: Bilia (McDonald) – Hickets, Ekblad, Fleury, McKeown, Pilon, Neill, Carrier – Bennett, Point, Watson – Dal Colle, Fabbri, Virtanen – Chartier, Bishop, Hawryluk – Lemieux, Audette, McCann – Pépin.
Goals and assists: 7. Kovacs (Bagenda), 9. Elgelstal (Timashov), 22. Elgestal, 47. Nylander (Karlsson A., Andersson) – 4. McCann (Lemieux), 44. Bennett (Watson), 49. Watson (Virtanen, Bennett)
Shots: 24:36 (7:11, 12:14, 5:11).
Penalties: 12:10, plus Watson (CAN) 5 + DKU. PP goals: 1:2. SH goals: 0:0.
Referees: Hribík, Šír – Hlavatý, Tošenovjan. Attendance: 300.
Photogallery
Report
In a game between two of the hockey world´s best countries at producing young hockey stars, one figured this would be a tough confrontation and it was. Right from the opening faceoff, the two teams started banging and crashing, and pretty much kept up that relentless pace the whole game, with both teams getting carried away at times.
In their attempt to not allow the Canadians to out-muscle them, the Swedes may have been a bit too eager to play the body and it took them out of position a bit in their own zone. After Daniel Audette won a battle along the boards in the fourth minute, he fed Jared McCann in the slot, who was undefended. McCann made a nice move to freeze Jesper Eriksson and then beat him with a backhander to put Canada on the board.
Right after the goal, Canada´s Michael Dal Colle was called for hooking, but the Canadians killed that off without much of a Swedish threat. The game looked to be following a similar script to Monday´s win over the Czech Republic.
The Swedes wouldn´t have any of that, however, and they really turned the tide of the game in a two-minute span by scoring twice. At the 6:17 mark, Robin Kovacs sent a rocket of a shot inside the post while flying down the right wing to tie the game. Then 1:50 later, there was a mad scramble in front of the Canadian goal. After two failed attempts to clear the puck, Kevin Elgestal scored his first of two goals in the game to give the Swedes a lead they would never relinquish.
After giving up those two goals, Julio Billia bailed his team out a couple of times late in the period to keep them within a goal. The surprise starter this game after Mason McDonald was originally announced as the Canadian goaltender, he faced Sweden´s top line on a three-on-one break and made a big right-pad save.
Early in the second period, however, the Swedes did increase their lead. In another scramble around the Canadian goal, a clearing attempt landed on the stick of Elgestal, who put in the unassisted goal.
The physical play heated up in the middle frame, with power play chances for each team piling up. But the Canadian power play, so potent just a day earlier, seemed stymied this game. They did get shots, but Eriksson seemed an imposing figure in the Swedish net, taking up a lot of space and frustrating the Canadian shooters.
Finally, after coming up dry on their first five man advantages, the Canadians cashed in on their sixth, in the game´s 44th minute. It wasn´t pretty, but persistence paid off and Sam Bennett put it in. But if his goal gave his team any momentum, Bennett took it away when he took a tripping penalty in the attacking zone less than two minutes later. William Nylander Altelius, one of Sweden´s best players Monday but hitherto invisible against Canada, restored his team´s two-goal lead with a beautiful wrist shot.
In a period of twists and turns, a potential game-changing moment occurred just 42 seconds after Nylander´s goal. With Canada´s Jake Virtanen driving to the net, Swedish defenceman Gustav Forsling tripped him, causing the Canadian winger to crash heavily into goaltender Eriksson. The Swedish keeper was down for several minutes without moving and was eventually removed from the ice on a stretcher and taken to hospital.
With the Swedes stunned by the fate of their goalie, and forced to kill a penalty with a cold Linus Soderstrom taking over in goal, the time was right for Canada to strike, and they did. Spencer Watson scored Canada´s second straight power-play goal to once again cut the deficit to 1 with 10:59 remaining.
That´s as close as Canada came, however. They were about to get another power play a minute and a half later, but a retaliation penalty by Lemieux negated it. Then with just over a minute left, a collision in the Swedish zone resulted in an injury to Sweden´s Franzen and a kneeing major and game misconduct to Canada´s Watson. They got Bilia out of the net to make it five skaters on five, but didn´t seriously threaten.
The win ties Sweden atop the Breclav Group with Canada and Switzerland, the latter having a game in hand.
Reactions
Anders Eriksén (head coach of Team Sweden): I think we played a tremendous game today. It was so different from yesterday. You know, the guys haven´t played a competitive game since April, so we are getting in shape game by game. That might be hampered by the warm conditions in the arena. You say that Canada play physical hockey? I think they didn´t play as physical as they used to, so we had no problem with that. They don´t have many big players.
Dale Hunter (head coach of Team Canada): We didn´t come out well and got down 3-1. Against a good team like Sweden, if you get down 3-1 it´s tough to come back, but we didn´t quit. We had good scoring chances to tie it up but couldn´t get one by the goalie. We gave up four goals today, so we have to tighten up defensively.