After the disappointment of missing the semi-finals, Sweden secured 7th place in a dominant fashion by putting eleven unanswered goals past Slovakia. After a three goal first period, the Swedes added six in the second period alone to put the Slovaks in a world of pain.
Sweden

Slovakia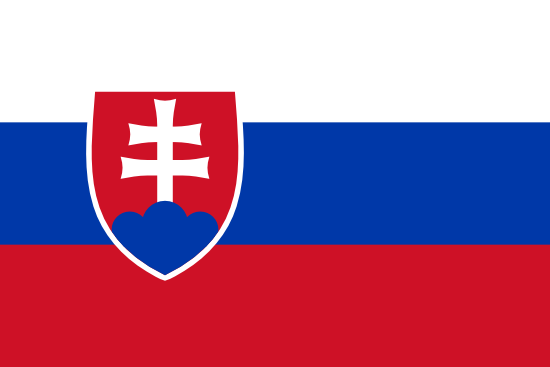 Sweden: Söderström (59. Werner) – Lagesson, Forsling, Ollas Mattsson, Johansson, Andersson, Englund, Elgestal – Kempe, Franzén, Törnqvist – Timashov, Holmström, Nylander Altelius – Lindblom, Karlsson F., Karlsson A. – Kovacs, Muzito Bagenda, Olofsson
Slovakia: Škorvánek (31. Pajpach) – Romančík, Maier, Jaroš, Koch, Ivanič, Bilík, Bajaník, Moravčík – Holešinský, Hlama, Haščič – Milý, Sukeľ, Paločko – Krasničan, Adamčík, Kundrát – Ferleťák, Kratochvíla, Petráš
Goals and assists: 3. Nylander Altelius (Andersson), 7. Kempe (Franzén, Lagersson), 19. Kempe (A. Karlsson, Törnquist), 23. Lagersson (A. Karlsson), 31. Törnquist (A. Karlsson), 31. Muzito Bagenda (Andersson, Englund), 34. Nylander Altelius (Timashov, Andersson), 35. Muzito Bagenda (Olofsson, Johansson), 35. A. Karlsson (Karlsson, Lindblom), 57. Lindblom (Timashov, Holmström), 59. Englund (Kempe)
Shots: 34:16 (11:4, 11:4, 9:8).
Penalties: 7:9. PP goals: 4:0. SH goals: 0:0.
Referees: Novák, Lokšík – Mľkvy, Výleta. Attendance: 483.
Photogallery
Report
In a first period eerily similar to the final round robin game between the U.S.A. and Slovakia, Sweden came out and took the game to the Slovaks. Outshooting the hosts 14-4, Sweden jumped out in front in the third minute, with William Nylander Altelius wiring a wrist shot top corner from the right slot on the powerplay.
Cut forward four minutes and the Swedes had doubled their lead, as Adrian Kempe benefits from a Slovak defence which was far too passive throughout the whole game, and the MODO junior slotted the puck past Stanislav Škorvánek. However, unlike Wednesday's game, Sweden would only go into the first intermission with a three goal lead, as Kempe added his second with 76 seconds to go, finishing a 2 on 1 break after getting the feed from Anton Karlsson.
Nylander Altelius, who had a brace in the game commented, 'It was fun but a little boring playing for the second last spot. We did what we did and came out to win to end the tournament in a good way.'
'We had a point to prove. We think we should have gone a bit further in this tournament. We were hoping for semi-finals but we couldn't make it, so this was a way to make a statement.'
They certainly did make a statement with a second period performance which simply blew the Slovaks away. Two minutes in, William Lagesson wired a wrist shot top corner after great set-up play by Anton Karlsson. .
Slovakia managed to get back into the game following this, as Adrian Holešínský got a breakaway chance which Linus Soderstrom saved, but soon the game was all but over. Sweden scored five times in four and a half minutes to embarrass the hosts.
Henrik Tornqvist scored first on the powerplay, before Daniel Muzito Bagenda scored on a breakaway just fourteen seconds later. With the score at 6-0, Škorvánek was pulled in favour of Maximillián Pajpach, but that did nothing to curb the hungry Swedes. Nylander Altelius scored his second of the game at the 33:16 mark, before Muzito Bagenda scored a second breakaway effort. Anton Karlsson banged in a goal forty seconds after that to get his fourth point of the game and leave the Slovaks floundering with a nine goal deficit.
The player of the game for Slovakia, Matúš Sukeľ said after the game that he could not enjoy his award after the heavy defeat. 'I'm not at all pleased, because we lost 11-0. With such a result we can only be ashamed. We regret the way we played and that we conceded so many goals.'
'Against Russia we played well, and even against America we played a good match. But yet again, the first periods cost us.'
It was a gritty game littered with penalties, and while Sweden's powerplay proved productive, as they potted four goals with the man advantage, Slovakia's spluttered and struggled to get anything set up at all. Linus Soderstrom was only called into sixteen times in the whole game, but made all the necessary saves.
There was a spell of danger for the Swedish netminder early in the third period, as a minute after Nylander Altelius almost bagged his hatrick by ringing a wrist shot off the post, Slovak forward Adam Haščič broke away from his defenceman and got a golden chance to break the shutout. His backhand effort beat Soderstrom but couldn't beat the post.
Speaking about shutting out the Slovaks, Swedish defenceman Rasmus Andersson, who had three assists in the game said, 'It was really necessary. It was good to get it before we play the next tournament and then the World Championships.'
Sweden would go on to add a further two goals to take the score to double figures, as Oskar Lindblom finished a beautiful piece of tic-tac-toe play at the back door, before Andreas Englund scored with less than two minutes to go to put the icing on the cake, although that cake will be one that the Swedes will not enjoy too much, as they were hoping for a much better finish than seventh place at this year's Ivan Hlinka Memorial Cup.