The first day in Bratislava finished with a game between host Slovakia and Russia. The Russians were big favourites of the game, but the Slovaks gave their best performance and scored two nice goals. Russia won 5-2 to move into a tie for first place in Group B.
Slovakia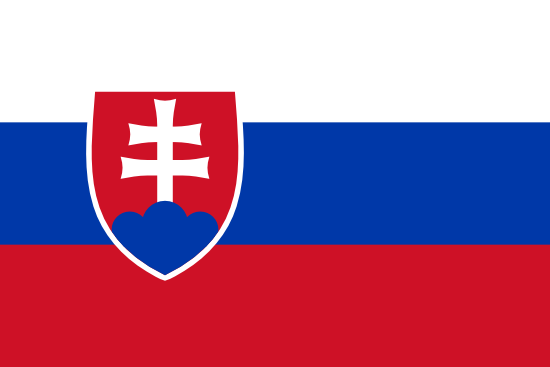 Russia

Slovakia: Kožiak (Durný) – Bodák, Rajnoha, Zeleňák, Kmec, Krempaský, Fereta, Juriga, Rudy – Studenič, Solenský (C), Buček – Galbavý, Roman, Václav – Vybiral, Čacho, Lacka – Ružička, Martančík, Tamáš
Russia: Kalijajev (Suchačev) – Achmetgalijev, Makejev (C), Afanasev, Gromov, Alexejev, Ijakovenko, Ryženkov – Bajn, Rubtcov, Verba – Popugajev, Ivanov, Kajumov – Ivanjuženkov, Ševčenko, Verijajev – Avramjenko, Meščerjakov, Geraskin – Švyrev
Goals and assists: 9. Roman (Galbavý), 53. Studenič (Buček, Bodák) – 7. Afanasev (Popugaev, Bain), 10. Verijajev (Ivanjuženkov), 13. Avramjenko (Meščerjakov, Geraskin), 24. Kajumov (Avramenko, Švyrev), 44. Ševčenko (Verijajev, Ivanjuženkov)
Shots: 33:31 (11:10, 13:10, 9:11).
Penalties: 4:5. PP goals: 1:2. SH goals: 0:0.
Referees: Baluška, D. Konc – Výleta. Šefčík. Attendance: 1228.
Photogallery
Report
Game has started by fast performance from both teams, Slovaks tried to play actively and they didn´t allow Russians to create big chances. Russia opened the score in power-play, when Maksim Afanasev found the free puck in front of net and shot it into the left top corner – 0:1. Slovakia answered also in power-play in 9th min, when Milos Roman scored from similar position as Afanasev before – 1:1. Russia went again to the lead immediately. Slovak defender Krempasky didn´t orientate in front of Slovak net well, lost the puck and Danil Veriaev hadn´t problem to score between Koziak´s pads – 1:2. Afterwards, Russia played in power-play and performed one of great combinations in this game situation. Mescheryakov sent beautiful crossing pass to Ilya Avramenko, who scored to the empty net – 1:3. This was at 13th minute of game and it looked like spectator will see many goals in Bratislava. After this moment, teams started to think also about the defense and there was no goal until the end of the period.
Russia started the second period in its own style and add one more goal in 23rd min, when Shvyrev found Avramenko at the right side of attacking zone, Avramenko even sent it back to Artur Kayumov, who couldn´t miss from this position – 1:4. One of the most beautiful moments of the day brought 28th min, when Avramenko passed through three Slovak defenders and hit the crossbar of net! Slovakia could capitalize the power-play in 32nd min, Roman was in great position in front of goal crease, but Kaliaev confirmed his top-class. Russians were celebrating goal in 35th min, when Makeev finished the another nice combination, but puck stayed at the goal line.
Russians had great starts of periods and it was the same in 43rd min, when they create a big pressure and Viacheslav Shevchenko scored by shot to the right part of net – 1:5. After this goal, there were more space also for Slovaks, who tried to score at least one more goal. They succeeded in 53rd min, when Bucek passed the puck between circles to Marian Studenic, who sent the puck directly to the left top corner – 2:5. This goal brought new energy to Slovak team, Kaliaev made great saves against shots of Martancik and Bucek. In the very end, both teams were satisfied. Russians got the "compulsory" win, Slovaks played great against big favorite.
Reactions
Anton Bartanus (coach of Slovakia):
"We play here against world class teams and the matches look like that. Our players are good skaters, but their technical skills are not so good as players from other teams have. We have to fight and play devotedly. We are going game by game, we want to improve our game and that's what we are saying to our players. I think that our guys have done everything what we wanted. I hope that our performances will be better and better."
Aleksandr Iakovenko(Russian defender):
"It was the tough game, Slovakia has a great team and to be honest, their surprised us a little bit. I think we were a better team and deserve to win. Now it´s time to relax and prepare for next difficult game against USA."