Bratislava´s part of tournament brought several dramatic and terrifying games. The game for third place was no different, as Russia came back with three straight goals in the third period to beat Finland 4-3. The win gives the Russians the bronze medal, while the Finns go home empty-handed.
Finland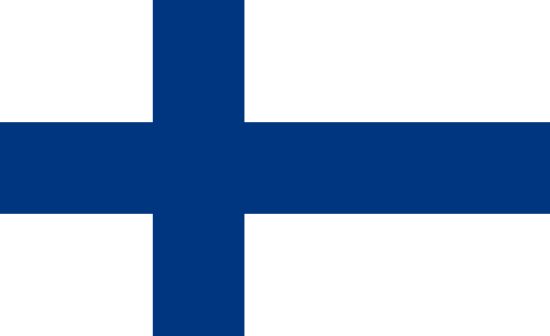 Russia

Finland: Isokangas (Halonen) – Jokiharju, Välimäki (C), Salo, Niemeläinen, Reunanen, Kotkansalo, Pylkkänen, Toivola – Oksanen, Mäkinen, Kuokkanen – Tuulola, Somppi, Vesalainen – Koivula, Räsänen, Tolvanen – Moilanen, Koppanen, Jääskä.
Russia: Kaljajev (21. Suchačev) – Alexejev, Jakovenko, Ryženkov, Makejev (C), Afanasev, Gromov, Achmetgalijev, Švyrjev – Bajn, Rubtcov, Verba – Popugajev, Ivanov, Kajumov – Verijajev, Ševčenko, Ivanjuženkov – Avramjenko, Meščerjakov, Geraskin.
Goals and assists: 12. Jääskä (Moilanen), 17. Välimäki (Koukkanen), 24. Koppanen (Jokiharju) – 3. Ševčenko (Verijajev, Alexejev), 41. Popugajev (Kajumov, Rubtcov), 51. Popugajev (Rubtcov), 53. Kajumov (Popugajev).
Shots: 38:21 (13:3, 16:7, 9:11).
Penalties: 3:3. PP goals: 3:0. SH goals: 0:0.
Referees: Baluška, Konc – Šefčík, Výleta.. Attendance: 428.
Photogallery
Report
Game started by fast hockey and good performance from both sides. Russians scored early opener in 3rd min in power-play. Veriaev was with puck behind the Finnish net, sent a nice pass in front of goal crease to Viacheslav Shevcenko, who hit puck under the crossbar – 0:1. Finland was in quite big shock after this moment and didn´t have goal scoring opportunity until 9th min, when Somppi missed Veselainen´s pass in 2 on 1 breakaway. Finns equalized in 12th min after beautiful crossing pass by Moilanen, he found Juha Jaaska, who scored to the empty part of net – 1:1. That was one of the greatest moments of whole Memorial. Both teams were motivated to score a goal, so spectators saw many chances without goal result. Just until 17th min, when was Finland playing power-play, captain Juuso Valimaki got good pass to left circle and sent nice slapshot, which finished in left down corner, goalkeeper Kaliaev looked shocked, that puck passed to the net – 2:1. Valimaki could add one more goal in the end of period, he missed the net from a good position.
Russian coach changed goalies during intermission, Maksim Kaliaev was replaced by Vladislav Sukhachev. Russian started second period well and had opportunity to equalize, Shevchenko hit the crossbar from the outside side. Afterwards, Finland made an attack and scored important third goal. It was quite curios moment, Joona Koppanen changed the direction of Jokiharju´s shot from blue line, Russian goalie looked confused and puck finished behind him – 3:1. Finns were better in these minutes and created chances, Pylkkanen hit the crossbar with shot from blue line. Shevchenko tried to answer from Russian side, passed through two defenders and missed from great position just in front of net. Great hockey game brought another scoring opportunity in 33rd min, when Somppi hit the crossbar after breakaway. Russians could score important second goal in 36th min, Rubtcov passed to Kayumov and Isokangas blocked his dangerous shot by right pad. Exciting period brought even more chance, Popugaev didn´t succeed in individual breakaway.
Russians had difficult challenge to score at least three goals in third period to make win. They started to fulfill it just after 27 seconds in power-play, when Nikita Popugaev got nice pass to the right side, first shot was blocked by Isokangas, second attempt finished in the net – 3:2. Rubtcov could equalize in 43rd min, Isokangas stopped his shot after an individual breakaway. Finns were mostly defending the neutral zone, Russia was patient and waited for opportunities. That was good tactic, which resulted into the equalizer in 51st min, when Rubtcov skated with puck through offense zone, went to the middle and passed to the right side for Nikita Popugaev, who scored to the empty part of net – 3:3. Russian goal hurricane erupted in 53rd min, when Finnish forget about Artur Kayumov, who was in individual breakaway and finished to the right upper corner – 3:4. Finns looked totally shocked, try to make pressure in the end, without really good scoring opportunities. They tried it also in power-play, however, Russians can add one more goal there, but Shevchenko hit the crossbar by shot to the empty net.
Russia took the third place, Finnish team was sad about the fourth place. It´s a fact, that Finland sent more shots and was better in first two periods. However, Russians showed great character, made turnover in last period and that´s the reason, why they deserved to win.
Reactions
Jussi Ahokas (head coach of Finland): "We had bad beginning of game, then scored two goals and played really well in second period. In that time, we had tons of scoring chances, which we didn´t capitalize. Our team had good penalty killings at tournament, today Russians score three goals in this situation. Opponents like Russia punish every one mistake and we made many of them in last period. On the other hand, it´s an experience for guys for future, they can learn for it and I am sure, that for next time it will be better."
Vitaly Prokhorov (head coach of Russia): "We weren´t satisfied during the result 1:3, but tried to change in last period. Finally, guys scored to 2:3 and turnover game to win. These players have great future in front of them. Popugaev, Kayumov, Rubtcov or Sukhachev, all of them can make big things in hockey."