With a 3-1 victory, Russia secured top spot in the Bratislava Group with 8 of 9 possible points. They will face either the Czech Republic or the USA in the semi-finals. Eliminated from the gold-medal hunt, Finland will face the other of those two teams on Friday in the game for 5th place. With 1 goal and 2 assists in the game, Russia's Dmitri Zavgorodny is currently the tournament's scoring leader with 9 points.
Russia

Finland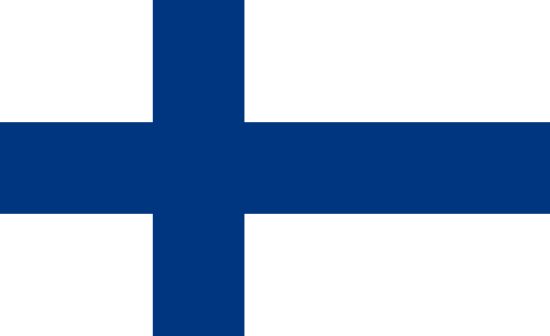 Russia: Miftachov (Rybalkin) – Babincev, Žiljakov, Žuravljov, Kaliničenko, Malyšev (A), Ochoťuk (C), Solopanov, Pribylskij – Biljalov, Cybin, Guskov – Žabrejev, Ďaděňkin, Zavgorodnij – Ischakov (A), Rotenberg, Rtiščev – Sokolov, Šabanov.
Finland: Annunen (Nurmi) – S. Salmela (A), Nousiainen, Rannisto, Ketola, A. Honka, Kokkonen, Räsänen, Utunen (C) – Kupari, Maccelli, Mäki – Moilanen, Salonen, Ranta – Petman, Tanus (A), Kotkaniemi – Killinen, K. Kapanen, Aaltonen.
Goals and assists: 10. Rotenberg (Zavgorodnij, Žuravljov), 16. Zavgorodnij, 45. Guskov (Žuravljov, Rotenberg) - 25. Kokkonen (Ketola, Ranta).
Shots: 20:31 (5:10, 10:12, 5:9).
Penalties: 3:2. PP goals: 1:0. SH goals: 0:0.
Referees: Konc D., Jonák - Orolín M., Kacej. Attendance: 303.
Photogallery
Report
The Finns started the game knowing they needed to win in regulation time to secure their place in the semi-finals and were the more aggressive team early, but they failed to convert on an early power play and then the Russians cashed in on theirs at 9:19, when Zavgorodny's long wrister was stopped by Justus Annunen, but Pavel Rotenberg put in the rebound. Then Zavgorodny scored an unassisted goal six minutes later when he stripped a Finnish defenceman of the puck at the blueline and skated in alone on Annunen, beating him to the glove side. Making his third start in three days, Annunen was beaten twice on 10 shots in the first period, while Amir Miftakhov, starting for Russia on a day's rest, stopped all 10 he faced in the opening period.
Their situation looked grim after 20 minutes, but the Finns closed the gap in the 25th minute when Mikko Kokkonen's weak-angle shot beat Miftakhov short side. It was the only shot to beat the Russian keeper all game, however, as Miftakhov made 30 saves.
Early in the third, Matvey Guskov's rebound goal restored Russia's two-goal cushion, forcing the Finns to pull out all the stops. When Anton Mayshev was sent off for slashing with 7:17 left in reguation time, Finnish coach Tommi Niemelä pulled Annunen for a sixth attacker. But although the Finns generated some chances, they were unable to score, and their semi-final hopes evaporated as the final seconds ticked off the clock.
Reactions
Alexander Zybin (head coach, Team Russia): "Good game, good opponent. Today we made two fewer mistakes. The last three games, the line of Zavgorodny, Guskov and Rotenberg has played very well, and today they scored three goals. Miftakhov was strong, as he usually is. Today, his play helped the team a lot. We have no preference between the Czech Republic or the USA as an opponent, but we want to stay here."
Tommi Niemelä (head coach, Team Finland): "I'm very pleased with the way the team played today. After yesterday, the boys dug down today and were a different team. I'm sure it was obvious to everyone who watched how well we played. I think we deserved a little bit better result from the way we played, but unfortunately that isn't the case. The team that was a little bit better in front of the nets won today, and that's the only reason they won. The two or three metres in front of each goal, we weren't strong enough and they were pretty strong. It's disappointing to lose, but there will be no lack of motivation on Friday. It's alway an honour every game you represent your country, and of course these boys are also fighting for a spot in the World Championships, so it's still important."