Three times Russia took the lead and three times the USA tied it. The Americans took their first lead of this classic semi-final game in overtime, when Michael Pastujov scored to send them to the final, and send the Russians to the bronze-medal game.
USA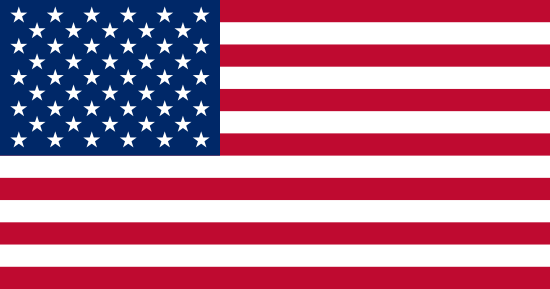 4:3ot
( 0:0, 2:2, 1:1 - 1:0)
Russia

USA: Primeau (Petruzzelli) – Inamoto, Miller, Anderson, Walsh, Phillips, Keane, Brickey, Mirageas – Lodnia, Chmelevski, Pratt – Messner, Poehling, Pastujov – Kastelic, Dovorany, McManus – Seitz, Miller, Dougherty.
Russia: Rajko (Melnikov) – Samorukov, Ljachov, Galeňuk, Rubinčik, Alexejev A., Kalabuškin, Anochovskij, Baranov – Svečnikov, Lipanov, Čechovič – Kostin, Bicadze, Alexejev J. – Toropčenko, Demin, Muranov – Šaškov, Marušev, Lobanov
Goals and assists: 23. Messner (Poehling, Pastujov), 39. Lodnia (Poehling, Chmelevski), 52. Chmelevski (Phillips), 66. Pastujov – 21. Kostin (Alexejev J.), 37. Ljachov, 42. Bicadze (Kostin)
Shots: 37:32 (9:10, 12:13, 7:6 - 9:3).
Penalties: 5:4, plus Inamoto (USA) 10 min. za napadnutie. PP goals: 2:0. SH goals: 0:1.
Referees: D. Konc, J. Konc - Tvrdoň, Výleta. Attendance: 328.
Photogallery
Report
Russia had the stronger start in the game, but the Americans came on late and had Russia under pressure in overtime, outshooting them 9-3 in the 5:15 played in the extra frame. The hero was Michael Pastujov, who had one chance in overtime, got stopped, but the puck came back to him right in front of the crease and he made no mistake the second time.
"I think the whole key to our victory was how in shape we are our ability to play at a high level late in the game," Pastujov said afterward. On the play leading to his goal, he said, "I was just trying to support the play and I was lucky enough to be in front and that happened . . . and it´s just really special. It´s one of those moments that every player dreams of."
Pastujov had one of the first scoring chances of the game, getting stopped on a breakaway by Dmitri Raiko, the surprise starter in the Russian net after Artyom Melnikov was unable to play. After that, it was a first period dominated by Russia. They had lots of chances – particularly from the line of Yaroslav Alexeyev, Mikhail Bitsadze and Klim Kostin, missing on a couple of opportunities with net to shoot at – but failed to score with Kevin Primeau making 15 saves.
That Russian line opened the scoring in the first minute of the second period, however - Alexeyev fed Kostin at the top of the slot, and he let go a low wrister than found its way to the back of the net. The Americans replied less than two minutes later – Pastujov´s low shot from the left wing was stopped by Raiko but the rebound went out to Mick Messner, who went high to the glove side.
The Americans then had to kill off three straight penalties before finally getting a power play, however it didn´t go as planned and they surrendered a shorthanded goal to Alexander Liakhov who picked up the puck just inside the blueline and sent a high shot toward the net that beat a screened Primeau. Less than two minutes later Liakhin himself was in the penalty box, and this time the U.S. power play came through, with a nice passing play of Sasha Chmelevski to Ryan Poehling to Vanya Lodnia at the far side of the net, with Raiko diving across in vain.
The teams traded goals in the third period as well. Bitsadze, who missed a glorious chance in the first period, scored on a rebound in the second minute of the period after Primeau stopped Alexeyev´s initial shot but the rebound wasn´t cleared. The Americans then equalized for the third time, on the power play with less than nine minutes left when Chmelevski, from just above the faceoff circle, sent a high wrister that Raiko got a piece of but not enough.
By this time the Americans had the momentum and had some great chances late in the third period and carried that into overtime, when Pastujov finally ended it. The entire team poured off the bench as the US team celebrated a great win to advance to the final. A disappointed Russian team will try to recompose itself and get ready to battle for bronze.
Reactions
Clark Donatelli (head coach of Team USA): "That´s a really good Russian team. They played really well for about half the game but we hung in there, we survived that and came on in the second half. These guys are pretty resilient and they´ve learned not to panic and run around. Our special teams were really good – our penalty killing came through, our power play scored a couple goals, and then we got our legs and had a really good third period."
Sergei Golubovich (head coach of Team Russia): "There was a huge problem before the game. The goalie who was supposed to play couldn´t because he was ill. We had a tough time capitalizing on our scoring opportunities. In a game of this importance, I would expect more of an effort from some of our players. Now playing for the bronze medal ... of course every medal is important but there is only one gold medal."