Russia went in front just before the first break, but Canada quickly answered and had lots of chances to take the game. Goaltenders Sukhachev and Wells were on top of their game and did not let another one in until the penalty shootout. Then Nolan Patrick decided it in favour of the Canadians, sending them to the final.
Canada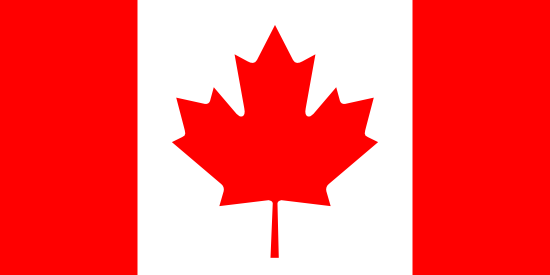 2:1sh
( 0:1, 1:0, 0:0 - 0:0)
Russia

Canada: Wells (Hart) – Fabbro, Bean, Clague, Mete, Quenneville, Girard, Poirier, Mahura – Dubé, Jost, Bitten – Kaspick, McLeod, Malenstyn – Benson, Patrick, Kyrou – Howden, Steel, Dubois
Russia: Suchačev (Kaljajev) – Jakovenko, Alexejev, Gromov, Afanasev, Makejev, Ryženkov, Švyrjev, Achmetgalijev – Kajumov, Rubtcov, Popugajev – Geraskin, Ivanov, Verijajev – Verba, Meščerjakov, Avrajmenko – Ivanjuženkov, Ševčenko, Bajn
Goals and assists: 26. Kyrou (Benson), rozh. náj. Patrick – 20. Rubtcov (Jakovenko, Kajumov)
Shots: 47:18 (7:4, 19:6, 18:8 - 3:0).
Penalties: 5:5. PP goals: 1:0. SH goals: 0:0.
Referees: Hodek, Šír – Gebauer, Lederer. Attendance: 528.
Photogallery
Report
Both teams started quite carefully, despite early penalties. The first serious opportunity was offered to Malestyn by one of the Russian defencemen, who let him go into a 2-on-1 break. Malestyn chose to shoot, but hit only Sukhachev's mask.
The Russians struggled with their set-up play most of the time, but eventually took the lead in the last minute of first period. They went in 3-on-2 and even though Iakovenko's shot was saved by Wells, German Rubtsov scored on the rebound.
Veriaev had a chance just after the first intermission, but missed from an angle with the near side open. Then the Russians couldn't kill the next penalty and Canada equalized. It was Jordan Kyrou left alone at the post who scored into the open net after Benson's great move from behind the goal and cross pass.
The Canadians were more aggressive around the goal and created some scrambles, but Sukhachev didn't let another one in. At least not legally according to the referees, because Dubois managed to get the puck in after a brilliant pass from Steel. Unfortunately for him, one of the Russian players dislocated the goal as he was shooting and it was disallowed.
The third period started with a great amount of chances on both sides, but the goalkeepers were playng great and held the game tied. Canada had more opportunities to seize the game, but the Russians also hit a crossbar at the other end.
Since neither teams scored through the rest of the period and the five-minute overtime, the game had to be settled in a penalty shootout.
Nolan Patrick scored with a perfect into top corner with the very first attempt. None of his teammates managed to beat Sukhachev, but since Wells stopped Shvyriev, Makeyev and Ivanov, Canada, his goal was enough and Canada was finally able to celebrate their return to the final.
Both netminders were chosen as best players of their teams.
Reactions
Stan Butler (head coach of Team Canada):
We just try to keep them focused. If we just kept playing our game, eventually we thought we´d get one. I just didn´t realize it would be in the shootout. Our goalie didn´t have as many shots as his counterpart, but when we did give up shots, because we were pressing so hard we gave up good scoring chances. Wellsy was great today and then in the shootout, we could have gone 20 shooters and I don´t think any of them would have got behind him.