Finland and Russia took part in fight for the first place in Group B. The game between two great teams brought hockey in sense of Finnish domination. "Suomi" were better during the game, scored three goals and won their third game in a row.
Russia

Finland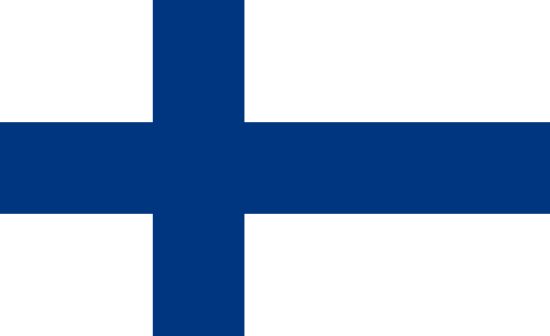 Russia: Kalijajev (Suchačev) – Achmetgalijev, Makejev (C), Gromov, Ryženkov, Alexejev, Ijakovenko, Švyrev, Afanasev – Popugajev, Ivanov, Kajumov – Verba, Rubtcov, Bajn – Avramjenko, Meščerjakov, Geraskin – Verijajev, Ševčenko, Ivanjuženkov
Finland: Isokangas (Halonen) – Jokiharju, Välimäki (C), Salo (A), Niemeläinen, Kotkansalo, Reunanen, Pylkkänen, Toivola – Oksanen, Mäkinen (A), Kuokkanen – Tuulola, Somppi, Vesalainen – Koivula, Räsänen, Tolvanen – Moilanen, Koppanen, Jääskä
Goals and assists: 6. Mäkinen (Koukkanen), 47. Oksanen (Koukkanen), 50. Tuulola (Räsänen, Somppi).
Shots: 22:34 (8:8, 7:9, 7:17).
Penalties: 9:7. PP goals: 0:1. SH goals: 0:0.
Referees: Novák, Goga – Tvrdoň, Orolin. Attendance: 378.
Photogallery
Report
The game start was quite fast without interruptions, both teams try to attack and score first important goal. Kayumov could open the game in 4th min in individual breakaway, Isokangas saved his finish and made first great save in the game. Then, game moved mostly to the neutral zone without big chances, nobody wanted to do mistake. Finland being more active and Rasanen could confirm it in 17th min, Kaliaev blocked by left pad. The end of period was in Finnish style, Niemelainen sent just slow shot from the blue line, Salo changed the direction of puck and it missed the net by few centimeters!
Russia start the 2nd period in power-play, which was played really poor without any direct shot against Isokangas. The punishment came in 26th min, when Kuokkanen skated with the puck to the offense zone and hit the crossbar, puck stayed in game and Otto Makinen scored to the empty net – 0:1. Russia could equalize in 32nd min, Niemelainen lost the puck in own power-play and held Shevchenko, who was in individual breakaway. Referees decided about the penalty shot for Russia, Isokangas saved Shevchenko forehand shot. Russians were in good phase of the game, they could equalize in 35th min, Isokangas saved great shot by Shevchenko and Ivanov´s shot missed a net. Finland were in lead by one goal, but Russian activity promised dramatic third period.
However, it was totally different and Russian team "left" the ice in third part. Finland was dominating in this part of match and confirmed it also with goals. They scored by the most beautiful action of match – Emil Oskanen changed the puck with Kuokkanen and scored to the empty part of net, Kaliaev didn´t move after the fast Finnish combination – 0:2. In 50th min, Russia got penalty for too many players on ice and Finland punished it. Rasanen was behind the net, sent nice pass in front of goal crease to Eetu Tuulola, who hadn´t problem to score from great position – 0:3. The match was decided after this moment and was finished in sense of Finnish activity. Russian want probably to forget of this match, they didn´t score a goal and finished second in group. Finland won all games yet and won the group.
Reactions
Vitaly Prokhorov (head coach of Russia): "Finland played great game without any mistakes. I think that they had a little bit more luck than us. We have a rest day in front of us, so we will try to get guys back to winning strike. We are playing against Canada and are looking forward to this big game."
Jussi Ahokas (head coach of Finland): "It was the best game of our team at tournament. I am very happy about the win, especially against Russia, who was the strongest opponent yet. I am glad how we play and how we fulfill our playing system. Our goalkeeper Isokangas was also great today."