The Czech Republic got a stellar performance from its top line of Lukas Vopelka, David Pastrnak and Jakub Vrana, which scored all 3 goals en route to a 3-2 victory over Russia. It was Vopelka who scored the bronze-medal-winning goal with 1:25 left in regulation time to earn the co-host nation its first medal at the Ivan Hlinka since 2005. Daniil Vovchenko and Eduard Nasybullin scored for Russia.
Russia

Czech Republic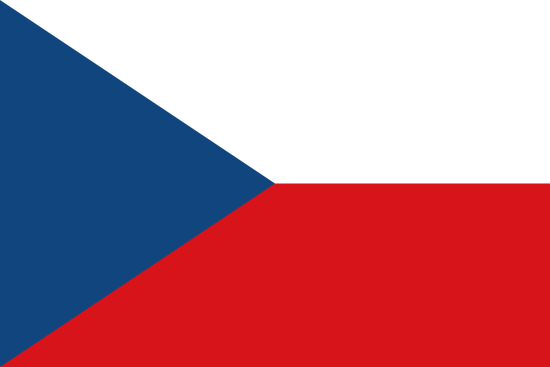 Russia: Sidorov (Korobov) – Dervuk, Nazarkin, Nasybullin, Šaripzjanov, Sleptsov, Cvetkov, Ljamkin, Bojkov – Boltanov, Kameněv, Ryžkov – Pilipenko, Fazlejev, Lazarev – Zinovjev, Kodola, Lauta – Volčenko, Nikolišin, Svečnikov
Czech Republic: Pechek (Vaněček) – Zbořil, Pyrochta, Pýcha, Mašín, Zahradníček, Mikliš, Ščotka, Matula – Karabáček, Zacha, Jenyš – Vopelka, Pastrňák, Vrána – Kovařčík, Veselý, Švarc – Černoch, Kuťák
Goals and assists: 36. Vovčenko (Nikolišin, Ljamkin), 47. Nasybullin (Lazarev) – 30. Vrána (Pastrňák), 31. Pastrňák (Ščotka), 59. Vopelka (Zbořil, Vrána).
Shots: 36:31 (9:9, 9:14, 18:8).
Penalties: 5:4. PP goals: 0:0. SH goals: 0:0.
Referees: Fraňo, Šindler – Barvíř, Blümel. Attendance: 895.
Photogallery
Report
Despite what might have been the prevailing opinion of the hockey world, nobody who had seen this Czech team play over the past week would have considered them underdogs against the team from Russia which, by all rights, should be much better. After getting thumped by Canada in the opening game and looking like it would happen again the next night, they were on the verge of elimination before coming back from the dead against Switzerland and then out-willing Sweden to make the semifinals. In the semifinal game, they gave a talented American team all they could handle, and so they surely knew that with this Breclav crowd behind them again, the bronze medal was there for them if they wanted it badly enough.
The start to this game was in stark contrast to the semifinal against the USA, though, in which both teams came out hitting. This one was a passive affair for pretty well all of the first period and a good part of the second, before things finally began to pick up. The Czechs have their best line to thank.
Five minutes into the second period, David Pastrnak tried to get things going by making a great inside-out move to to fool Radel Fazleyev, which forced the Russian to turn and put a hook on him, resulting in a penalty. Although they didn´t score on the resulting power play, they started building momentum, and just past the 29-minute mark they broke through. Pastrnak won a faceoff in the attacking zone to Lukas Vopelka, who shot immediately. Maxim Sidorov stopped it, but the rebound came right to Jakub Vrana, who quickly knocked it in, just three seconds after the draw.
1:20 later, they struck again. This time, defenceman Jan Scotka fed David Pastrnak, who scored to make it 2-0. And they kept coming.
Back on their heels, Daniil Vovchenko was sent off for interference just 43 seconds after the second goal and Ilya Dervuk was called for hooking 26 seconds after that, making it five-on-three. The Russians were in danger of letting this game get out of hand.
Wisely, Russian coach Pavel Baulin called a timeout to settle his team down, which was badly needed. It was, in fact, a turning point in the game, as they killed off both penalties and then for the rest of the middle period were the better team.
With 4:49 left in the middle frame, Daniil Vovchenko went upstairs on Jan Pechek in the Czech goal to get the Russians on the board. Two minutes later, they almost tied it shorthanded but the officials ruled that Pechek had made the save and was pushed over the line after.
The Russians began the third period on the power play, and another Czech penalty for having too many players on the ice followed soon after. Momentum had now swung a full 180 degrees from when Baulin called the timeout, and Russia tied the game in the 47th minute when Maxim Lazarev dropped a pass to the trailer Eduard Nasybullin, who fired it home.
But the Czechs, and in particular their top line, weren´t done yet.
There was a spark every time the trio was on the ice, and once forced Sidorov to come up big in a scramble--Vrana even had his arms in the air. But they eventually did it. Again, right off a faceoff in the attacking zone won by Pastrnak (10/13 in the circle this game), this time it took seven seconds for Petr Vrana to go upstairs with it from in close with 1:25 to play, giving all three of them a goal in the game, and 3 points for Pastrnak.
The Russians never mustered a response after that, and as the final siren sounded to end the game the Czechs came pouring off the bench, while the fans roared their approval.
Reactions
Jakub Petr (head coach, Team Czech Republic): We started very well, but after the Russians got that 2-1 goal, they really put us under pressure, and we started making mistakes in the defensive zone. We had to change things a little bit, trying to engage them more in the neutral zone instead of letting them come in. We´ll celebrate this bronze medal win, but not for long. Tomorrow all the guys start returning to their clubs.