Canadian Captain Aaron Ekblad was a tower of strength from the back end, assisting on 3 power-play goals scored by Michael Dal Colle, Hayden Fleury and Daniel Audette, and sending Spencer Watson in on a breakaway that resulted in a penalty-shot goal--in effect, engineering all four of the team´s goals. At the other end, goaltender Julio Billia stopped all 13 sent his way, as Canada skated off with a 4-0 win over the hosts of the Břeclav Group, the Czech Republic.
Czech Republic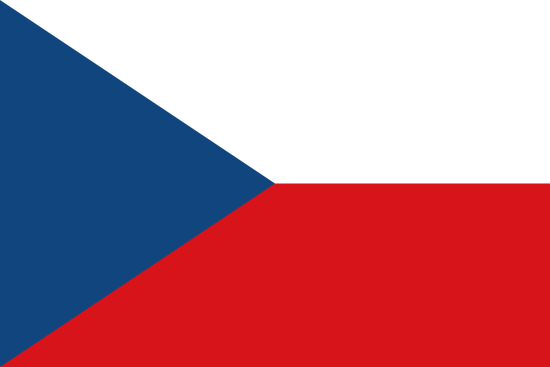 Canada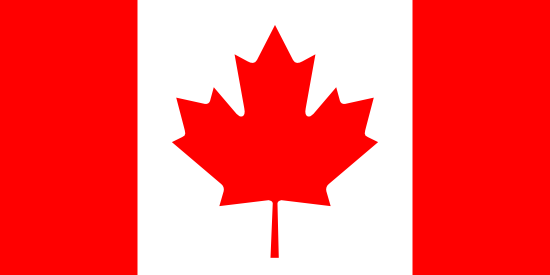 Czech Republic: Vaněček (Pechek) – Zbořil, Pyrochta, Pýcha, Mašín, Mikliš, Zahradníček, Ščotka, Matula – Karabáček, Zacha, Kotala – Pastrňák, Veselý, Vrána – Vopelka, Kovařčík, Jenyš – Černoch, Kuťák, Švarc
Canada: Bilia (McDonald) – Hickets, Ekblad, Fleury, McKeown, Pilon, Neill, Carrier – Bennett, Point, Watson – Dal Colle, Fabbri, Virtanen – Chartier, Bishop, Hawryluk – Lemieux, Audette, McCann - Pépin
Goals and assists: 3. Dal Colle (Ekblad, Fabbri), 20. Fleury (Ekblad), 38. Watson (z trestného střílení), 42. Audette (Point, Ekblad)
Shots: 13:42 (5:12, 6:16, 2:14).
Penalties: 7:6. PP goals: 0:3. SH goals: 0:0.
Referees: Hribik, Šír – Hlavatý, Tošenovjan. Attendance: 1300.
Photogallery
Report
Specialty teams were really the difference in this game. Five-on-five it was actually quite even. In fact, no goals were scored five-on-five. In their first game at the 2013 Ivan Hlinka Memorial Cup, Canada beat the Czech Republic 4-0 on three power-play goals and one on a penalty shot, which came from a scoring chance while on a power play.
The game was just over a minute old when Pavel Pycha was whistled for hooking on his own zone. On that power play, Robby Fabbri won a faceoff back to captain Aaron Ekblad at the point, who fired a rocket that goaltender Vitek Vanecek had to react quick on to make a glove save. On the next play, expecting a shot again, Ekblad instead found Michael Del Colle at the side of the net for the tap-in.
For the next 14 minutes, the two teams pretty much traded chances, and played some pretty entertaining hockey that the Czech fans appreciated. Skilled Czechs like Lukas Vopelka and Jakub Vrana used their speed to get chances that tested Julio Billia in the Canadian net, while Vanecek made nice saves off Fabbri and Jake Virtanen.
Then at 16:34 the Czechs had the chance to even the score on their first power play chance. However, they didn´t manage to even get a shot on goal, and with just 1 second left in their advantage they were given a bench minor penalty for having too many players on the ice. Cue the Canadian power play once again.
It was clear the Czechs knew Ekblad was the key to the Canadian power play, as they were lining up players in front of him to block shots. After having two attempts blocked, he managed to sneak a high one through, hitting Vanecek up high and leaving a rebound for Hayden Fleury to shovel in with just 2.2 seconds left in the period.
"He´s a leader on and off the ice," Canadian coach Dale Hunter said of his captain after the game. While the on-ice part was quite evident to all in attendance on Monday, he then elaborated on what he does off the ice. "He cares about the boys and takes care of them. He´s one of these leaders that talks to them--he doesn´t yell and scream at them. They look up to him and he´s got a presence about himself."
The second period was mostly defensive, without many quality scoring chances for either team. However, after getting only 1 shot on goal in their first two power plays combined, the Czechs did threaten more on their third attempt, with captain Dominik Masin acting as quarterback, though not as dominantly as his opposite number. The Czechs also managed to kill off a penalty, though on Canada´s fourth power play, Ekblad sent Spencer Watson in alone on goal. His feet were taken out, resulting in a penalty shot, and on the shot Watson sent a beautiful shot off the crossbar and in to effectively put the game on ice.
Early in the third period, Ekblad engineered one more power-play goal, this one finished by Daniel Audette, and there were a couple of other times in the game that he could have added more, if not for Vanecek in the Czech goal, who did all he could for his team on this day.
With the score 4-0, there was only one question left to answer as the minutes ticked away, and after standing for most of the third period with the play at the other end, Billia was called into action to preserve his shutout with 1:23 left, when he had to make a sliding pad save on a Czech two-on-one.
Reactions
Jakub Petr (head coach of Team Czech Republic): In terms of showing up and playing hard, the players have nothing to be ashamed of. We were up against a very strong opponent, who we gave several power plays, and they managed to score on them. We played our best in the first period, but in the second I think the Canadians were better, especially in the one-on-one battles. On Tuesday we play Switzerland, probably the key game of the tournament, so we have to be ready. We´ll go into it with a clear head and do everything we can to win.
Dale Hunter (head coach of Team Canada): The boys worked really heard. We had a good power play and our goalie played well, which you always need if you want to win. The Czechs had their chances. He made a really crucial save on a two-on-one when we were up 2-0.