Team Czech Republic won a dramatic battle against Team Sweden in front of almost 3000 spectators to advance to the final of 2014 Ivan Hlinka Memorial Cup. Lukas Andel scored the winning goal late in the second period.
Czech Republic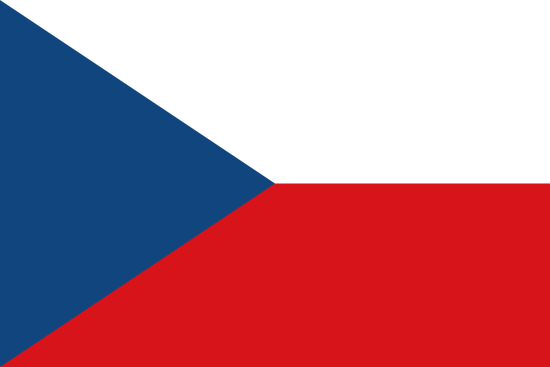 Sweden

Czech Republic: Vladař (Stezka) – Zbořil, Weinhold, Krenželok, Kaňák, Hájek, Doudera, Kalina – Koblížek, F. Chlapík (A), Jašek – Dufek, D. Kaše (C), Suchý (A) – Anděl, Šoustal, Dymáček – Stránský, Dvořák, Gago – Ďurač.
Sweden: Sandström (Werner) – Kylington, G. Carlsson, Larsson, Emanuelsson, Alftberg, Léman Younan, L. Carlsson – Davidsson, Asplund (C), Dahlström – Lööke, Ölund, Dahlén – Magnusson, Ek Eriksson, Ahl – Grundström, Kalte, Erixon.
Goals and assists: 10. Dufek (D. Kaše), 23. Krenželok (Weinhold), 34. Dymáček (Gago), 36. Anděl (Šoustal) – 25. L. Carlsson (Dahlén), 28. Erixon (Léman), 38. Dahlén (Ölund)
Shots: 34:36 (16:9, 11:15, 7:12).
Penalties: 1:3. PP goals: 2:1. SH goals: 0:0.
Referees: Fraňo, Hradil – Gebauer, Lederer. Attendance: 2967.
Photogallery
Report
In a highly anticipated semifinal clash, Team Czech Republic got off to a good start in front of a good crowd and took the lead after ten minutes when Filip Suchy netted a rebound in off the post on a powerplay. Ahl then missed a good chance for the equalizer when he was denied by Vladar.
So eventually Czechs increased their lead in the second period when Daniel Krenzelok converted another powerplay with a shot from the blue line. Sweden rallied and came back into the game through a rebound by Lucas Carlsson. Three minutes later, Oliver Erixon got clean through on goal and netted the equalizer past Vladar.
Czech team took the timeout and regained the lead later in the third period. Swedish goalie Sandstrom spilled the puck and Roman Dymacek was on hand to tap in the rebound. And just two minutes later, Lukas Andel skated down the middle and increased the lead to 4-2 with a wristshot from the slot. Yet Sweden was not to be easily beaten. After a timeout, Jonathan Dahlén pulled one back with a deflected shot.
The stage was set for late drama in the third period and Tre Kronor had chances, but could not convert any of them. Vladar and his defense was under pressure few times, but resisted the equalizing goal, even in the final seconds when Sweden pulled their goalie for a sixth skater.
Reactions
Jim Brithén (Sweden): Well, it was a tied game and the feeling is very good. We don´t like to lose, but we lost to the home team and I think that was the only difference. We let them score few power-play goals and you can´t afford that while playing on the away rink. There were some small decisions from us, some small decisions from the referees and that made the difference. I am pretty satisfied anyway, I know that we showed that we can play up to the Czechs. I am looking forward to meet them next time.
The tournament is a great experience for us. We work to develop the guys, and that´s why we´re here. It was good to come here and play in Břeclav. There is a nice rink and everything. But now we go back to do our best tomorrow in Piešťany.