It was Team Czech Republic that had the support of the home fans behind them, but Team Canada took care of business quickly, scoring four goals in the first period, then cruising to a 6-2 win. Offensively they were led by 3 points by Mitchell Marner. The win completed a tournament where Canada won all five games, and each one by at least a four-goal difference.
Czech Republic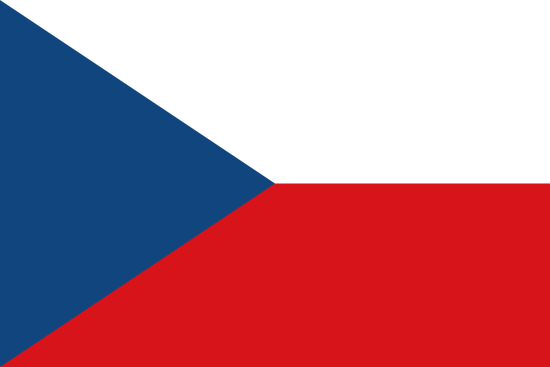 Canada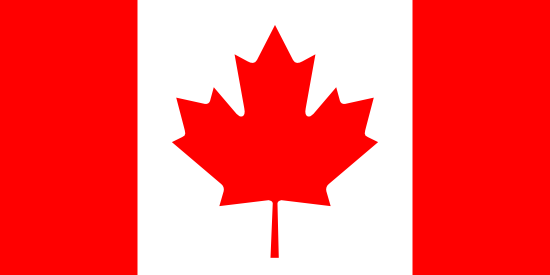 Czech Republic: Vladař (od 17. Stezka) – Zbořil, Weinhold, Krenželok, Kaňák, Hájek, Doudera, Kalina – Koblížek, F. Chlapík (A), Jašek – Dufek, D. Kaše (C), Suchý (A) – Anděl, Šoustal, Dymáček – Stránský, Dvořák, Gago – Ďurač.
Canada: Sawchenko (Booth) – J. Roy (A), Spencer, Briseboys, Meloche, Hobbs, Bear, Sompel – Knott, Strome, Marner – Crouse, N. Roy, Merkley (A) – Harkins, Barzal, Konecny (C) – Stephens, Soy, Musil – Beauvillier.
Goals and assists: 24. Koblížek (Krenželok), 39. Jašek (Doudera) – 4. Strome (Marner), 10. Crouse (N. Roy, J. Roy), 14. Marner (Spencer), 17. Konecny (Roy, Barzal), 30. N. Roy (Spencer), 52. Crouse (Marner)
Shots: 22:24 (8:8, 5:9, 9:7).
Penalties: 7:6. PP goals: 1:1. SH goals: 0:0.
Referees: Fraňo, Hodek – Bláha, Lhotský. Attendance: 3000.
Photogallery
Report
The final was an interesting match-up between the perennial favourites, the six-time defending champions, against the co-hosts who were making their first finals appearance in the tournament´s history. Both teams entered the game with perfect 4-0 records, and while playing in front of the home crowd might have given them a bit of a jump, the Canadians were used to playing in front of big crowds and started the game with workmanlike efficiency.
In the first period, in fact, the Canadians scored four goals on eight shots - twice off the rush and then twice on the power play, although one was actually one second after the penalty had ended. As they did all tournament long, they capitalised on their chances.
It didn´t take long for Canada to strike. Less than four minutes in, Mitchell Marner led a rush into the Czech zone, dished to Dylan Strome, who cut in on goal and beat Daniel Vladar with a forehand deke. Their second goal came on a rush, too. The Canadians were quick on the counter and Lawson Crouse took the shot from the high slot just past the nine-minute mark.
Then it was the canadian power play that went to work. At the tail end of their first advantage it was Mitchell Marner who put it in. While officially an even-strength goal, it was one second after the penalty had expired, and Canada still had a numerical advantage on the ice. With each goal, the crowd that was so excited to start the game slumped back a little more. With just over three minutes left in the period it was another power-play goal, with Travis Konecny firing it home. At that point, "Darth Vladar", the crowd darling of the Czechs´semi-final win over Sweden, as lifted after surrendering 4 goals on 8 shots. In relief was Ales Stezka, who stopped 14 of 16 the rest of the way.
The Czechs played a much more inspired second period, outscoring the Canadians 2-1. Radek Koblizek got them on the board on the power play in the 24th minute, but then the Canadians restored their four-goal lead midway through the period when Matthew Spencer´s shot from the point was deflected by Nicolas Roy. Lukas Jasek scored the second Czech goal on the rush, firing an absolute rocket past Zach Sawchenko to make it a 5-2 game after two periods.
But it was still a three-goal game, and it was pretty clear who the best team in the tournament was. Canada was not really looking for any more offence as they worked to minimize the Czech chances. They did add a sixth goal with 8:22 on the clock, though, when Marner´s shot hit Crouse in front and went in. That made it a 2-goal game for Crouse and a 3-point night for Marner, Canada´s MVP of the final game. In goal, Sawchenko didn´t have a lot of difficult saves to make, but was steady when he had to be, stopping 20 of 22 in the game.
As the game ended there was reason to celebrate for both teams. The home fans showed their appreciation for a gritty effort all week long from the Czech team, and Canada celebrated a week of utter dominance, in which they out-scored their opponents 32-10 in five games. It also made seven straight wins for Canada at the Ivan Hlinka Memorial Cup.
Reactions
Jakub Petr (Czech Republic): Second place is a great success. Bronze is sometimes a bit more satisfying, because you win your last game and still get a medal. But to be honest, our boys did their best. The talent level of the Canadians was huge. They have some great individuals, but they also deserve the win as a team. We couldn´t keep up with them on offence, nor on defence. The players were a bit tired, and you know, it´s really tough to get back into a game when the other team takes such a big lead. But I´m still really proud of our guys.
Jody Hull (Canada): It´s tough to describe my feelings right now. I am so proud of each and every player. Since the first exhibition game here to the final game we played really well. This has been a great group of players. We knew that it would be a difficult game against the Czechs. We also knew that there would be a big crowd here. But we worked from the first minute of the game and it paid off. We were able to count on four balanced lines and that was the reason why we won.