With a 3-0 lead after one period, it looked like the Swiss were ready to punch their ticket to the semifinals while the Czechs were destined for a placement game. Two hours later, the fortunes of both teams changed almost as dramatically as the game itself. Down 2 goals and shorthanded with a minute to play, the Czechs managed to score twice and win in a shootout to keep their slim semifinal hopes alive.
Czech Republic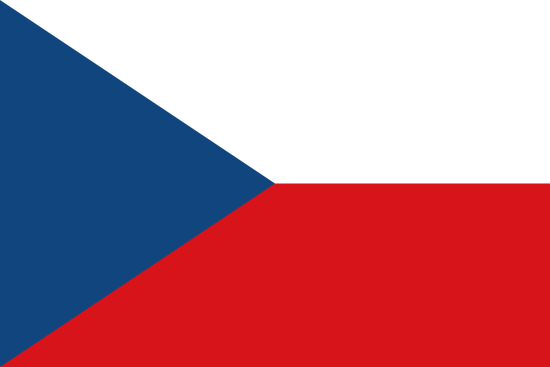 4:3sh
( 0:3, 1:0, 2:0 - 0:0)
Switzerland

Czech Republic: Pechek (14. Vaněček) – Pyrochta, Zbořil, Pýcha, Mašín, Zahradníček, Mikliš, Ščotka, Matula – Karabáček, Zacha, Kotala – Vopelka, Pasrtrňák, Vrána – Veselý, Kovařčík, Jenyš – Švarc, Kuťák, Černoch
Switzerland: Descloux – Klopfer, Harlacher, Siegenthaler, Karrer, Maurer, Kindschi, Gurtner – Riat, Suter, Meier – Rod, Malgin, Fiala – Kessler, Privet, Schmidli – Meyer, Ritz, Trisconi – Schläpfer
Goals and assists: 30. Vrána, 60. Jenyš (Zacha), 60. Pyrochta (Jenyš), rozhod. nájezd Vrána – 3. Trisconi (Ritz), 14. Riat, 14. Fiala (Malgin).
Shots: 39:25 (5:11, 13:3, 15:9 - 5:2).
Penalties: 5:7. PP goals: 0:1. SH goals: 2:0.
Referees: Fraňo, Hodek - Lhotský, Svoboda. Attendance: 530.
Photogallery
Report
In the 14th minute of the game, the Swiss scored two goals 19 seconds apart to take a 3-0 lead. After Noele Trisconi opened the scoring on a rebound at the 3:00 mark, Damien Riat (who assisted on Triconi´s goal), snuck a shot in through a crowd to make it 2-0, followed by Kevin Fiala´s bullet into the top corner at 13:55.
Czech coach Jakub Petr had now seen his team outscored 7-0 over 74 minutes of hockey and needed to act quickly if he wanted to save his team´s fleeting chances of making the semifinals. He pulled starter Jan Pechek and put in Vitek Vanecek, who had faced a 42-shot barrage against Canada the day before and expected a day off on Tuesday.
Vanecek showed the tank wasn´t empty, however, as he shut the door the rest of the night. That was all fine and good for the Czechs, but they needed offence too. After the team had two power play chances late in the first period and failed to mount much of an attack, that seemed like a tall order.
In the second period, the Czechs got their game together and were clearly the better team. As happened against Canada, a power play that looked anemic in the early going started to show life later on. Though they failed in their third attempt, they got some momentum going, and finally Jakub Vrana got his team on the board just shy of the period´s midpoint. A minute later, they got a two-on-one break, but Gauthier Descloux made a brilliant pad save off of David Pastrnak. Three minutes later it was Pastrnak with a great chance again, this time hitting Descloux in the shoulder.
And so the second period ended with the Czechs still down two goals and two men short. The Swiss nearly restored their three-goal lead in the early going, but Vanecek came up big to rob Noah Rod after a pretty passing play.
As time wound down, it looked like the Swiss would hold on to take a stranglehold atop the Breclav Group, and when the Czech bench was assessed a delay-of-game penalty with 2:09 left for taking too long on a line change, it seemed like the end of the line for the group hosts. Some fans in attendance headed for the exits, obviously thinking the same. What a finish they missed.
After Vanecek made a couple more saves to save a death-knell of a goal, he went to the bench for a fifth attacker, and the Czechs moved the puck around well in the Swiss zone. After a couple of blocked shots, Pavel Zacha moved the puck to Pavel Jenys, who fired it top corner to make it a one-goal game with 58 seconds to go.
With the Czech crowd suddenly alive as the Czech team was, they went back to work, though tying the game still seemed like a longshot. The Swiss just couldn´t clear the zone though, as the team that had looked so poised defensively against Sweden and for most of this game now in chaos. The puck came to Filip Pyrochta, whose wrist shot from the slot found its way through the traffic and in to tie it with 23 seconds left.
At this point, the arena in Breclav was in utter pandemonium, with chants of "Cesi! Cesi" raining down on the ice. The Czechs were in euphoria, while the Swiss team looked broken.
After a scoreless five-minute overtime period, the game went to a shootout--the first of this year´s tournament.
The talented Jakub Vrana was the first shooter and he made a great fake and deke on Descloux to score on the backhand. After Pius Suter and Pastrnak were both stopped, Denis Malgin had a great chance to tie it for the Swiss, but Vanecek reached out with his glove to save it.
Vaclav Karabacek was the next Czech shooter with a chance to end it and he did, beating Descloux with a perfect shot inside the left post. The Czech team poured off the bench as if they had won a playoff game, while the Swiss sauntered off their bench like they´d been eliminated. Never mind the Swiss still lead the group and the Czechs are still last. The Swiss, so close to being through to the semifinals, now face the task of needing to beat Canada on Wednesday for a chance to advance. As for the Czechs--while their chances may be slim, they still live to fight another day.
Reactions
Jakub Petr (head coach, Team Czech Republic):
The first period was the worst we´ve played here, so there was a bit of a storm in the dressing room after that. Then our play picked up and we really showed how much character we have on this team, scoring two shorthanded goals in the last minute. Of course, now we are euphoric, but tomorrow we are expecting another top team and we´ll put in our best effort.
Manuele Celio (head coach, Team Switzerland) We had a power play, but we tried to get too cute with the puck instead of just keeping possession, and the Czechs got lucky goal to make it 3-2. Then we sort of panicked, we backed up instead of being aggressive. This type of turn of events can happen so quickly. The Czechs believed they could do it right to the end and didn´t quit.