Slovakia was very close to its first win at tournament. Switzerland showed character, tied game from 3:5 to 5:5 and won in shootouts. Game for seventh place brought attractive hockey with 11 goals in total.
Slovakia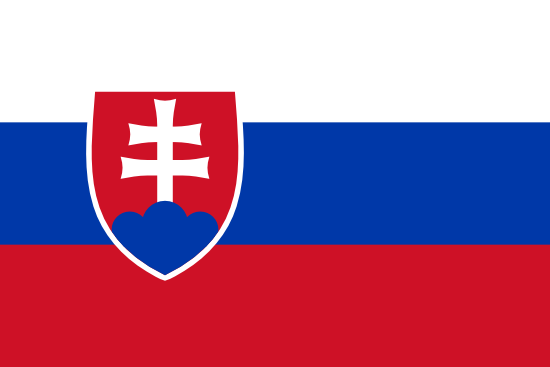 5:6sh
( 1:2, 3:1, 1:2 - 0:1)
Switzerland

Slovakia: Durný (Kožiak) – Bodák (A), Zeleňák, Krempaský (A), Kmec, Rajnoha, JUriga, Rudy, Fereta – Studenič, Solenský (C), Václav – Galbavý, Roman, Buček – Ružička, Čacho, Lacka – Vybiral, Martančík, Tamáš
Switzerland: Ritz (41. Wüthrich) – Öjdemark, Stadler (C), Steinmann (A), Gerber, Riva, Brantschen, Andersson, Le Coultre – Volejnicek, Hischier (A), Miranda – Oehen, Roberts, Geisser – Eggenberger, Suter, Weder – Zwissler, Heim, Lerch
Goals and assists: 16. Ružička (Čacho, Lacka), 21. Buček, 24. Zeleňák (Studenič, Solenský), 36. Lacka (Bodák, Ružička), 48. Solenský (Bodák) – 5. Hischier, 18. Suter (Roberts, RIva), 29. Miranda (Hischier), 48. Miranda (Hischier, Stadler), 60. Heim (Weder, ROberts), rozh. náj. Roberts
Shots: 28:25 (6:10, 15:2, 5:10 - 0:1).
Penalties: 4:5. PP goals: 1:1. SH goals: 0:1.
Referees: Novák, Müllner – Tvrdoň, Kacej. Attendance: 328.
Photogallery
Report
Slovaks don´t have good beginnings of games and they confirmed it also against Switzerland. In 5th min, home team was playing in power-play, lost the puck, Nico Hischier skated through defender and finished his great individual breakaway by shorthanded goal – 0:1. Slovaks start to push more and created several chances, goalkeeper Ritz saved it all until 16th min, when Cacho sent ideal pass to Adam Ruzicka, who equalized by accurate shot to right top corner - 1:1. That wasn´t all from nice hockey moments in first period. In the end of period, Switzerland was playing in power-play, Robert sent accurate crossing pass to Kaj Suter, who scored to the empty part of net – 1:2. Solensky could equalize just 17 seconds before the end of period, Ritz saved his dangerous shot from right circle.
Game promised the big drama, what confirmed the second period. Slovaks have a great beginning and equalized just 30 seconds after start of period, when Samuel Bucek scored after individual breakaway – 2:2. Home team was in a great performance after this goal and was dominating at ice. In 24th min, Zelenak hit the crossbar by shot from blue line, Slovak pressure continued and result into the third goal in power-play. Studenic was with puck behind the net, sent nice pass to Vojtech Zelenak, who shot it to the net and turned the game for Slovakia – 3:2! Fast hockey performance was continuing, Swiss mobilized their power and equalized before the half of match, when Slovak defenders were just "watching" to combination of double Lerch – Miranda, after which Marco Miranda scored to the empty part of net – 3:3. Amazing hockey was fascinating also spectators, who see a one more goal in this part of match. Slovak went to the lead in 36th min, when Ritz managed to block difficult Bodak´s shot, his own defender didn´t shot the puck outside of dangerous zone, so Jakub Lacka has relatively easy task to shot the puck, while Ritz was just coming back to the net – 4:3. Slovaks had great second period, won also 15:2 on shots, so Swiss goal efficiency was 50 %!
Swiss team changed goalies during second intermission, Ritz was replaced with Wuthrich. Slovaks went to the important 2-goal lead in 48th min, when Swiss goalie just blocked Bodak´s shot from blue line to Samuel Solensky, who scored by just from left circle – 5:3. Slovak happiness pasted only 26 seconds. Hirschier was behind the net and sent nice pass between circles for Marco Miranda, who scored by shot to left part of net – 5:4! Switzerland took the initiative and was more active, but without big chances except of Volejnicek´s shot, Durny saved it by trapper. Afterwards came small fight in front of Durny, the result was 4 on 4 game and Swiss coach pulled goalie, so Switzerland played from 57th min in power-play! It capitalized 27 seconds before end, when André Heim found the puck between many sticks in front of Slovak net and sent match to overtime - 5:5.
Overtime brought careful hockey from both sides, nobody wanted to do mistake. Match was decided in penalty shootout, what bring interesting moments. All four players in first two series scored! Then came the third series without goal and decisive fourth series. Lee Roberts scored beautiful goal, Samuel Bucek was saved by Wuthrich, so Swiss was celebrating the win 6:5 and final 7th place at tournament! Slovaks finished at final 8th place.
Reactions
Thierry Paterlini (head coach of Switzerland): "I am proud of character of my players. They didn´t gave up at result 3:5, managed to tied it and won in shootouts. I am only dissatisfied with second period, it ´s difficult to understand, that we lost 2:15 on shots. I think it was good experience for all players in team and seventh place in this competition is fine."
Anton Bartanus (head coach of Slovakia):"I think it was our best game at the tournament. People could enjoy 11 goals, nice moments and drama. Finally, we didn´t manage to win, what´s a pity and I am sad about it. We need to keep working and improve our performance, which showed good potential of guys."