Dylan Pena-Triana broke a 1-1 tie in the third period, propelling Switzerland to a 2-1 win and a 7th place finish at the 2017 Ivan Hlinka Memorial Cup. With the loss, the Slovaks finish 8th.
Switzerland

Slovakia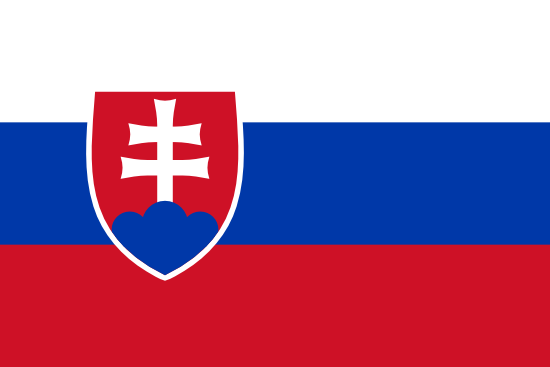 Switzerland: A. Schmid (Charlin) – Aebischer, Berni, Gross, Henauer, Kälin, Moser, Wyss – Calzimiglia, Schwab, Gerber – Kiener, Nussbaumer, Oana – Patry, Pena Triana, S. Schmid – Verboon, Vouillamoz, Wetter – Wüest.
Slovakia: Vyletelka (Vojvoda) – Bučko, Dlugoš, Ilenčík, Kobolka, Turan, Vitaloš, Zekucia – Kupka, Džugan, Čederle – Faško-Rudáš, Hryzák, Kováčik – Melcher, Minko, Okuliar – Paulíny, Pjaták, Sarvaš – Šeliga.
Goals and assists: 30. Schmid, 48. Pena Triana (Moser) - 3. Okuliar (Bučko, Sarvaš).
Shots: 19:24 (4:8, 8:7, 7:9).
Penalties: 3:2. PP goals: 0:0. SH goals: 1:0.
Referees: Baluška, Goga - Tvrdoň, Sinek. Attendance: 312.
Photogallery
Report
For the fourth game in a row, the Slovaks got off to a fast start and got a goal just 2:45 in, with Martin Bučko going wide on the Swiss defence, then feeding Oliver Okuliar in front, who tapped it in from close range.
Slovakia led 1-0 after 20 minutes, but the Swiss tied it in the second period and got the winner in the third. First Sandro Schmid scored on a shorthanded breakaway, beating Samuel Vyletelka with a nice move as the game approached its midpoint. Then with 12:51 left in regulation time, Pena-Triana scored the winner, catching up to the puck at centre ice, carrying it into the Slovak zone, stopping just inside the right-wing circle and beating Vyletelka with a shot through traffic.
The Slovaks had a chance on the power play after that and generated a few shots on Akira Schmid, but the Swiss keeper was equal to the task. With the teams playing at even strength, captain Marko Faško-Rudáš had a brilliant chance to tie it right in front with 1:25 to play, but Schmidt stoned him from point blank. The Slovaks outshot the SWiss 24-19 in the game, but after allowing the early goal the Swiss goalie was perfect, backstopping his team to the win.
Reactions
Thierry Paterlini (head coach, Team Switzerland): "You always want to go home with a win, and we knew it would be a tough game against the Slovaks in Bratislava. They started quite strong, but I had the feeling the longer the game went on, the more it would go in our favour. I wasn't happy with the intensity we showed in the first 20 minutes, we changed it in the second, and that was how we took control of the game - more intensity and more physicality leads to more scoring chances. Overall in the tournament, the results were negative. We lost three games - we wanted to win more than just one. We didn't start well against the Czechs but then the other games were better - we lost 2-1 to the USA and the 4-2 to Sweden, which is probably the best team at this tournament. It was positive that they weren't able to score so many goals against us, but one thing we do need to improve is scoring more goals."
Norbert Javorčík (head coach, Team Slovakia): "We created a few good chances in the game, but overall we didn't play today with the intensity we needed, because this was a winnable game. We didn't take advantage of the fact that Switzerland is not as fast or talented as the teams we played in the group stage. I think our best game of the tournament was the one against Canada. This is a tough tournament with strong teams and players, and we know where we stand against the top teams in the world and we need to improve on that."