Semifinal game in Bratislava brought Scandinavia derby between Sweden and Finland. Finns had great first period with many chances, which were stopped by goalie Gustavsson. Then, Swedish improved their performance and fulfill tactical tasks from coach. Finally, Sweden won 2-1 and passed to the finals, Finland will play for third place.
Finland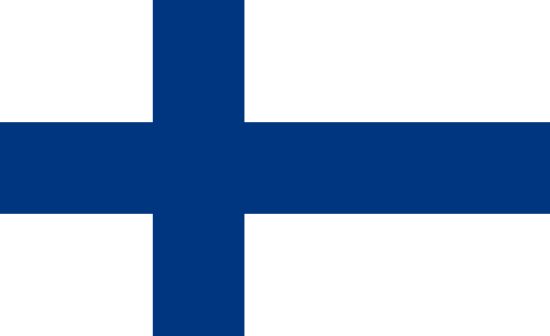 Sweden

Finland: Isokangas (Halonen) – Jokiharju, Välimäki (C), Salo, Niemeläinen, Kotkansalo, Reunanen, Pylkkänen, Toivola – Oksanen, Mäkinen, Kuokkanen – Tuulola, Somppi, Vesalainen – Koivula, Räsänen, Tolvanen – Moilanen, Koppanen, Jääskä
Sweden: Gustavsson (Wallin) – Cederholm (C), Brännström, Thilander, Nässén, Horrsell, Deutsch – Nylander, Fallström, Bratt – Stal Lyrenäs, Lindström , Weissbach – Steen, Petterson, Wahlgren – Andersson, Davidsson, Bokvist – Olsson
Goals and assists: Góly a asistencie: 10. Jääskä (Moilanen) – 8. Deutsch (Nylander), 47. Fallström (Thilander, Olsson)
Shots: 39:29 (22:5, 7:15, 10:9).
Penalties: 3:3. PP goals: 0:1. SH goals: 0:0.
Referees: Kubuš, D. Konc – Šefèík, Výleta. Attendance: 321.
Photogallery
Report
Finland has great beginnings of games in Memorial and they confirmed it in semifinal also. Veselainen could score after 45 seconds of play, but didn´t succeed in individual breakaway. Offensive defender Robin Salo could score opener in 4th min after his individual action, Gustavsson stopped his finish. Sweden has played first powerplay in 8th min and scored an opening goal. Brannstrom was shoting from blue line, David Deutsch was standing in front of goal crease, changed the direction of puck, which finished in net – 0:1! Finland answered two minutes later by lucky goal. Moilanen passed the puck to the middle of attacking zone, its direction was changed by skate of Juha Jaaska and came through Gustavsson´s pads to the net – 1:1! These moments promised game with many goals and chances, but it changed and tactic was dominating in both sides. Finns could change it in 19th min after Niemelainen shot, which direction was changed just in front of Gustavsson, who blocked by left pad.
Second period brought even more careful hockey with less goal opportunities. Salo tried to score after the individual breakaway in 22nd min, Gustavsson stopped his shot. Even bigger chance had Makinen in 28th min, missed the net by backhand finish. Sweden showed potential in 31st min, when was Bokvist skating alone against Isokangas, Finnish goalie was more successful and stopped the finish. Finland answered with breakaway and inaccurant shot by Rasanen. In general, "Suomi" were better in second period and had more chances, but without goals, so the result was still tied 1:1.
Third period started with similar performance, nobody wanted to do any mistake and chances didn´t come. The question of overtime was stronger with every one more minute, which was remaining to the end. Sweden was more active and sent some good shots, especially Fallstrom´s attempt was really dangerous, he missed the net. Big eruption of happiness happened in 47th min, when Sweden went do the lead. Nylander shot from blue line, William Fallstrom changed the direction of puck and it went through goalie´s pads to the net – 1:2! Big shock for Finns, who weren´t able to make any good action for next few minutes. However, Sweden could decide in 56th min, Andersson missed the net by backhand shot. Finnish pressure in the end of match was complicated after Niemelainen´s penalty for hooking, Finland needed to play in penalty-killing. Finally, they pulled goalie in last minute and gave everything to the attack. The most dangerous was Salo´s shot from blue line, Gustavsson saved by trapper and that was the last, what spectators in Bratislava saw. Big Sweden´s celebration started, they passed to finals! Finland lost the first game in tournament and is going to play for bronze medal.
Reactions
Jussi Ahokas (head coach of Finland): "I think the first period was the best from us. Second period was weaker and in third period we again played our hockey. However, we lost the face-off in last period and lost by that goal. I think the key factor was the performance of Swedish goalie and first period, when we should score more than one goal. Now, we need to concentrate for bronze medal game."
Torgny Bendelin (head coach of Sweden): "We are really happy to pass for finals. Finland has a great team and we had problems in first period, they could lead by three goals, had many chances. Then, we had discussion during the intermission and changed some things, improve performance and score in last period. Our goalie Filip Gustavsson was great today and contribute a lot to win."