Switzerland evened its record to 1-1 with a 3-1 win over Piestany Group host Slovakia. The Swiss got a power play goal in the last minute of the first period, then added two in the second before the Slovaks answered with one in the third. Dominik Schmid, Lee Roberts and Roger Karrer scored for the Swiss while Peter Valent added the only Slovak tally.
Slovakia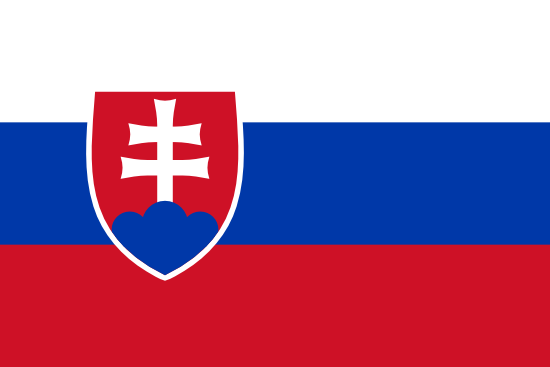 Switzerland

Slovakia: Húska (Cibulka) – Grman, Vadovič, Hatala, Roman (A), Zeleňák, Kolesár, Nemec, Šefčík – Horváth, Valent (C), Bondra – Pätoprstý, Sádecký (A), Lešťan – Žiak, Hecl, Andrisík – Struška, Oško, Trudman
Switzerland: Guggisberg (Van Pottelberghe) – Burren, Karrer (C), Pinana, Moor, Weber, Frick, Auriemma, Fischer – Riat (A), Diem (A), Holdener – Impose, Marchon, Roberts – Haberstich, Thürkauf, Schmid – Miranda, Hollenstein, Lanz
Goals and assists: 44. Valent (Struška, Trudman) – 19. Schmid (Haberstich), 26. Roberts (Marchon), 29. Karrer (Diem, Riat)
Shots: 20:25 (9:7, 3:11, 8:7).
Penalties: 8:2. PP goals: 0:2. SH goals: 0:0.
Referees: J. Konc, D. Konc – M. Orolin, Kacej. Attendance: 267.
Report
Both teams knew that if they had any thoughts about advancing to the semi-finals, three points from this game were a must. Therefore, they approached the game quite cautiously, with few scoring chances at either end. However, the Slovaks ran into trouble when they took two quick penalties late in the first period, first Peter Horvath for tripping and then Mario Grman for interference. Horvath´s penalty had just ended when Dominik Schmid opened the scoring with 1:52 on the clock, taking a feed from behind the net and firing it over a fallen Adam Huska.
Playing with the lead, the Swiss were dominant in the middle frame, out-shooting the Slovaks 11-3 and adding to their lead by scoring twice. First Lee Roberts took a centring feed on a rush and beat Huska to the far side, then less than three minutes later Roger Karrer´s blast from the point on the power play found its way through traffic to make it 3-0.
Playing with the lead, the Swiss played with confidence and their team defence was solid. Peter Valent got the Slovaks on the board early in the third period, and that seemed to give the home fans and the team some energy, but Tim Guggisberg was solid in the Swiss net when he needed to be, and didn´t allow any more goals.
With the win, the Swiss are tied with Sweden for second place in the group. As those two teams meet on Wednesday, that will decide who goes to the semi-finals. As for the Slovaks, the loss assures they will finish fourth and last in the group, regardless of what happens in tomorrow´s game with Canada.