A Joseph Schmaltz brace led Team U.S.A. to their second victory in a row in Group B at the Ivan Hlinka Memorial Cup. The States jumped out to a 4-0 lead in the first period and never looked back, as they took a 5-2 victory to finish the round robin stage with seven points, one ahead of Russia.
Slovakia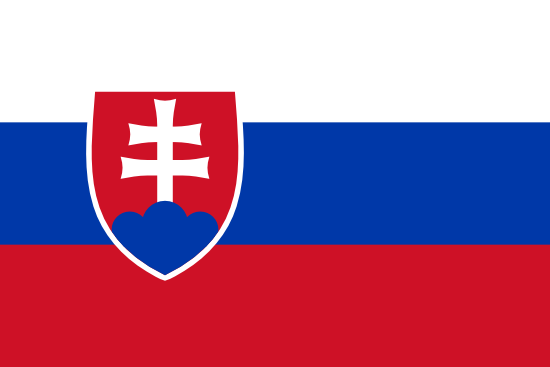 USA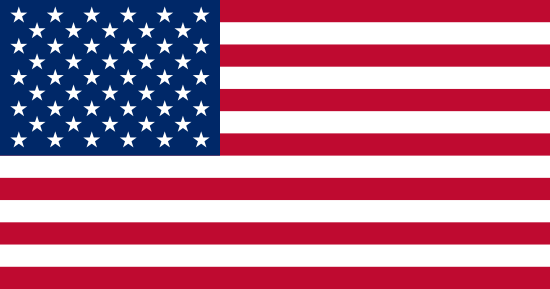 Slovakia: Pajpach (21. Škorvánek) – Maier, Romančík, Koch, Jaroš, Bilík, Ivanič, Moravčík, Bajanik – Paločko, Halama, Holešínský – Haščič, Sukeľ, Milý – Krasničan, Kratochvíla, Kundrát – Petráš, Adamčík, Novák
USA: Weyrick – Wolff, Carlo, Mantha, Haydon, Nardella, Dougherty, Rosburt, Phelps – Bittner, Schmaltz, Poganski – Connor, Snively, Wahlin – Malmquist, Wagner, Dudek – Milan, Turgeon, Iverson
Goals and assists: 23. Haščič (TS), 23. Jaroš (Maier, Haščič) – 13. Bittner (Schmaltz), 17. Schmaltz, 19. Iverson (Turgeon), 20. Schmaltz (Bittner, Poganski), 27. Connor (Snively)
Shots: 17:38 (2:13, 8:13, 7:12).
Penalties: 5:9, plus Mantha (USA) 5 min. + do konce utkání. PP goals: 0:0. SH goals: 0:0.
Referees: Baluška, Müllner – Šefčík, Výleta.
Photogallery
Report
In the early stages of the game, Slovakia were more than a match for their American opponents. No doubt helped by the powerplay chances given to them by the United States, both Patrick Maier and Samuel Ivanič went close with point shots, but Blake Weyrick, starting in place of Alex Nedeljkovic, made the necessary saves.
However, despite keeping pace in the opening ten minutes, the second half of the first period was an entirely different story. At the 13:00 minute mark the U.S. took the lead as Portland Winterhawks forward Paul Bittner managed to bang the puck in after some great puck movement by Nick Schmaltz. Three and a half minutes later, while the game was being played 4 on 4, the Americans doubled their advantage. This time it was Nick Schmaltz turning from provider to scorer, riding the hit by Jakub Bajanik and keeping his balance before beating Maximillián Pajpach five hole.
Things went from bad to worse for the home side as the United States then went on to score two goals in twelve seconds, first through Keegan Iverson who carried the puck into the zone on the right wing before wiring a shot over Pajpach's shoulder, and then through Schmaltz who got his second of the game after a defensive collapse by Slovakia. That was the end of Pajpach's night, as the Poprad netminder was unable to repeat his heroics from Monday evening, as the Americans scored four times on thirteen first period shots.
We had a complete three minute collapse in the first period where we conceded three goals and three individual errors left us down on our knees', said Slovak head coach Anton Bartánus following the game. 'In the first intermission I had to raise my voice. I do not want to blame our boys though.'
Two minutes into the second period things got interesting as Filip Kundrát was hooked down on a breakaway by Ryan Mantha, and the Slovak forward appeared to be seriously injured as a result. Kundrát left the game on a stretcher and Mantha was handed a 5+Game penalty for hooking, to go along with the awarded penalty shot. Step forward Adam Haščič, who made a beautiful move, cutting in from the left side and moving the puck back to his forehand. .
Fifteen seconds later and the Slovaks were within two, as defenceman Christian Jaroš let rip a hammer of a slapshot which flew into the top corner of the goal, eluding the grasp of Blake Weyrick. .
Despite this, the U.S. seemingly remained in control of the game. Defenceman Brandon Carlo commented after the game, 'I thought we had the game under control. After that I knew we weren't going to let them come back. We already let them get those two goals and that was enough so we shut them down after that.' .
Commenting on the loss of Mantha, Carlo added, 'Everybody has to go through some adversity, and we will play with 6D if we have to.' .
U.S. head coach Bob Corkum spoke after the game and said, 'We knew that we had the firepower to get any goals back that we needed. The Slovaks played hard, they got a little momentum off the penalty shot and then the powerplay. We did a good job regrouping after that. The fifth goal was a big goal.'
This fifth goal came four minutes later, as Joseph Snively blazed through the neutral zone and dropped the puck back for Kyle Connor. The Youngstown Phantoms forward got the shot away which beat Stanislav Škorvánek high, playing in relief of Pajpach.
Slovakia continued to battle in the third period, forcing the best from Weyrick who had to make a great glove stop on a Patrick Maier point shot, but the U.S. looked comfortably as they shut down the Slovak forwards and ran the clock down. There were yet more problems for Slovakia though, as mid way through the third period the stretcher was called for again, this time for Dominik Novák who left the game via the bench on a stretcher.
Speaking about finishing top of the group, Bob Corkum added, 'The job's not done yet. We're two wins away from our ultimate goal. This is another step in that direction. I thought our team played very well tonight, very composed, despite the great officiating.'
The States will have to wait until the conclusion of the game between Sweden and the Czech Republic in Group A to find out their semi final opponent, and Brandon Carlo, when asked whether or not they would keep themselves updated about the score, said 'I'll watch closely but it doesn't matter to me. Hopefully we can just keep playing like we're playing and get into the championship game'.