It was a long time coming, but Team Slovakia won their first game at the Ivan Hlinka Memorial Cup since 2009, and also avoided last place for the first time since that same year. Adam Ružička led them with 2 goals and 2 assists as they beat Switzerland 6-3 in the game for 7th place.
Slovakia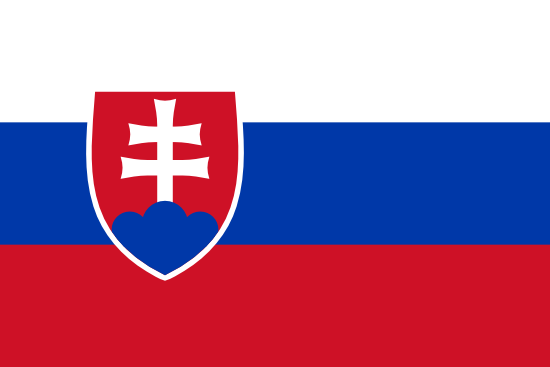 Switzerland

Slovakia: Sklenár (Ovečka) – Korenčík, Ivan, Kupec, Žiak, Boldižár, Marguš, Demo, Eliáš – Liška (A), Ružička (C), Krivošík – Hrehorčák, Roman, Kövér (A) – Kelemen, Havrila, Fafrák – Verbický, Kukľa, Stacho
Switzerland: Da Silva (Messerli) – Schüpbach, Greisser (C), Matewa, Gross, Wüthrich, Zeiter, Le Coultre – Zbinden, Kurashev, Lehmann – Müller, Sigrist (A), Tanner – Kobler, Nyffeler, Reymondin – Döpfner, Leuenberger, Eggenberger (A)
Goals and assists: 4. Ružička (Liška), 21. Hrehorčák (Roman, Kövér), 26. Krivošík (Ružička, Ivan), 29. Liška (Roman), 41. Kövér (Ružička), 58. Ružička (Žiak) – 5. Nyffeler (Reymondin, Kobler), 10. Gross (Döpfner), 22. Sugrust (Müller)
Shots: 35:30 (11:15, 11:9, 8:6).
Penalties: 3:4. PP goals: 0:0. SH goals: 1:0.
Referees: Baluška, Novák – M. Orolín, Kacej.
Photogallery
Report
The two teams had nothing to play for but pride – both wanted to avoid the tournament basement and win for the first time this year. For the Slovaks the motivation was extra strong – they wanted to avenge their loss to the Swiss last year when they blew the lead in the last minute and they also wanted to end their tournament losing streak at 30 games, an unbelievable total considering that 29 of those games were on home ice.
The first period was played loosely, however, with both teams getting numerous chances and neither goalie getting much help. The Slovaks struck first when Adam Ružička´s low shot through traffic found the back of the net, but the Swiss responded just 1:05 later when Robin Nyffeler buried a loose rebound. They then took the lead at 9:18 when, just after killing off a penalty, Nico Gross´s wrister through traffic found the net.
The Slovaks quickly tied the score at the start of the second period, however. Some nice passing on the opening shift led to Patrik Hrehorčák scoring on a forehand deke. But once again the Swiss responed quickly – just 10 seconds later, in fact. Nicolas Müller found Justin Sigrist in front and he buried it to return the lead to Switzerland.
The Swiss were finished scoring for the tournament, however, but the Slovaks were not. Just after a power play had ended, Ružička made a really nice play by feeding a pass to Filip Krivošík despite laying on the ice. Krivošík´s one-timer tied the score again, and then Slovakia took the lead in the 29th minute while shorthanded when Miloš Roman fed a pass out front to Adam Liška, who absolutely cranked a one-timer.
In the third period, the Slovaks once again struck in the first minute, as Ružička fed Jakub Köver in the slot, and he ripped it home. They now had a two-goal lead and this time managed to not allow a quick Swiss response. In fact, the Slovaks played solid defence the rest of the way, not giving up many chances.
Swiss coach Thierry Paterlini tried to generate something by pulling goalie Joakim Da Silva with 5:56 left in the game, but that allowed Ružička to record his fourth point of the game by backhanding the puck from his own blueline into the empty net.
Reactions
Norbert Javorčík (head coach of Team Slovakia):
"It was really a very tough game. We didn´t expect that it would be so mentally gruelling. The Swiss showed that they wanted to win and no team wants to lose their last game of the tournament. But it´s good for us to play in such tough games, but we hoped that we´d have it more under control. Another important thing was the role of fatigue, both physically and mentally. We had to dig down deep again and we are very happy that we won."