Slovak team didn´t get first points even against USA. US team showed big potential and confirmed it by goals. USA is going to play for fifth play, Slovaks will face Switzerland in a game for seventh place.
Slovakia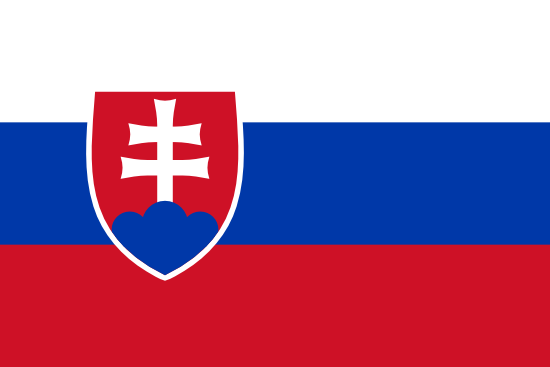 USA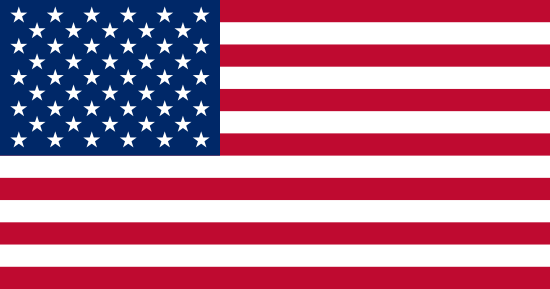 Slovakia: Kožiak (Durný) – Bodák, Rajnoha, Zeleňák. Kmec, Krempaský, Rudy, Juriga, Fereta – Studenič, Solenský (C), Buček – Galbavý, Roman, Václav – Ružička, Čacho, Lacka – Vybiral, Martančík, Tamáš.
USA: Dhillon (Rasmussen) – Peeke, Rossini, Eliot (C), Dineen, Farmer, Perunovich, Gleason – Yamamoto, Mittelstadt, Gettinger – Lown, Tufte, Harper – Knierim, McGing, Berger – Leonard, Rymsha, Wait.
Goals and assists: 37. Buček (Kmec, Roman), 49. Kmec (Roman, Galbavý), 56. Solenský (Bodák, Buček) – 3. Knierim (Yamamoto, Mittelstadt), 8. Mittelstadt (Knierim, Gettinger), 24. Rymsha (Leonard), 27. Gettinger (Yamamoto, Mittelstadt), 56. Yamamoto (Gettinger), 58. Berger, 59. Leonard (Rymsha, Wait).
Shots: 33:44 (9:11, 12:15, 12:14).
Penalties: 6:8, plus Matúš Juriga (SVK) 10 min. U-HL. PP goals: 2:1. SH goals: 0:0.
Referees: Lokšík, Müllner – Výleta, Šefčík. Attendance: 1278.
Photogallery
Report
USA had great beginning of the game and scored early goal. Americans played the power-play, Koziak didn´t hold the puck after Yamamoto´s shot and William Knierim easily scored to the empty part of net – 0:1. Activity of USA team was continuing and resulted into the second goal in 8th min, when Knierim was behind the net and sent accurate pass to Casey Mittelstadt, who scored from an ideal position in front of goal crease – 0:2. Ruzicka can bring some happiness to Slovak fans in 14th min, he was in individual breakaway and could score from great position, Dhillon made a great save by blocker. Adam Ruzicka was the most active player of Slovak team and tried to score contacting goal in 19th min, his shot hit the crossbar of American net!
How great US started the game, that great was beginning of second period for them. They scored the third goal in 23rd min, when was Drake Rymsha following free puck between Koziak´s pads and just tipped it to the net – 0:3. US team was in great performance and added the fourth goal. Yamamoto skated with puck to the left circle, left it for Timmy Gettinger, who hit the right top corner by nice crossing shot – 0:4. Slovaks went up at 29th min, Rajnoha hit the crossbar by huge snapshot! US team started to defend the four-goals difference and that was fault. Slovaks felt the chance and scored in 37th min, when Bucek got the ideal pass between circles and scored by nice shot – 1:4.
The third period was the illustration of greatness of hockey at this Memorial. Slovaks fought for first points and came closer in 49th min, Dusan Kmec´s nice shot from left circle finished at the right top corner – 2:4. Home team took the initiative and was creating chances, Dhillon was also doing great job and saved everything. Just until the 56th min, when Arena exploded after power-play goal by Samuel Solensky – 3:4! Slovakia was just one goal from one point and had big motivation to make it. However, USA answered 34 seconds after the Slovak goal and that was the big knock-out for host team. Kailer Yamamoto confirmed his good performance at tournament and finished by beautiful shot to right top corner – 3:5. Slovak team tried to fight again and make dramatic finish of the match, however, Americans used faults in defense of home team. Christopher Berger skated through three Slovak defenders and finished by clever backhand shot between goalie´s pads – 3:6. US team added one more goal, John Leonard set the final score 3:7 by clever wristshot. Home team again played good hockey against favorite, but is still with no point and will play for seventh place. USA will play for final fifth place.
Reactions
Anton Bartanus (head coach of Slovakia): For the third time at this tournament, we didn't manage to catch the beginning of the game. But our players stared to skate and with a great effort we cut the US lead on just one goal. In the end of the game we wanted to tie it, but we didn't have enough power to do that. We made many mistakes and our opponent punished us. In general, we need an international confrontation like this. It shows us deficit of our hockey. But it's just a beginning of the season and we've got many things to improve.
Derek Plante (head coach of USA): I'm very happy to win. Finally, we scored some goals. Our guys did, what they had to do. We also scored a power-play goal, which is big. Slovaks worked and pushed us hard, it's forced us to respond. And our guys responded with couple goals. Before this game we knew, that we will not be in the semifinals, which is little bit disappointing for sure. Anyway we wanted to win this game. The guys are wearing US jersey and Theky need to be proud of that and play like that.