Despite the wide edge in play to Sweden, the Slovaks stayed in the game for a while, thanks to the goaltending of Vladimír Cibulka. He couldn´t save them forever, though, and the Swedes eventually skated away with a 6-1 win.
Slovakia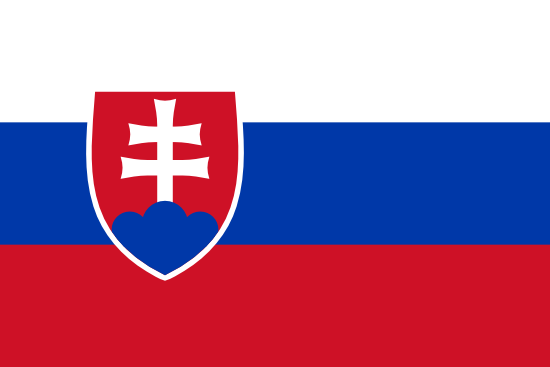 Sweden

Slovakia: Cibulka (Húska) – Grman, Vadovič, Hatala, Roman (A), Zeleňák, Kolesár, Nemec, Šefčík – Horváth, Valent (C), Bondra – Pätoprstý, Sádecký (A), Lešťan – Andrisík, Hecl, Sloboda – Žiak, Oško, Struška
Sweden: Sandström (Werner) – Kylington, G. Carlsson, Younan, L. Carlsson, Alftberg, Léman (A), Larsson, Kalte – Davidsson, Asplund (C), Magnusson – Lööke, Ölund A), Dahlén – Emanuelsson, Erixon, Dahlström – Grundström, Eriksson, Ahl
Goals and assists: 17. Hecl (Zeleňák, Žiak) – 11. Younan (Carlsson, Lööke), 21. Asplund (Kylington), 26. Eriksson (Grundström), 40. Kylington (Ahl), 48. Davidsson, 52. Eriksson (Larsson)
Shots: 19:38 (9:10, 4:17, 6:11).
Penalties: 4:1, plus Filip Ahl (SWE) 5+DKZ za napadnutie hlavy a krku. PP goals: 0:1. SH goals: 0:0.
Referees: Baluška, Müllner – Šefčík, Junek . Attendance: 589.
Photogallery
Report
There was a bit of a pattern for two periods of this game. Almost complete dominance by the Swedes followed by a late offensive surge by the Slovaks. The Swedes owned the first 16 minutes of the first period, but led only 1-0 on Alexander Younan´s one-time rocket in the 11th minute. Then on only the Slovak´s second multi-player rush into the attacking zone, they tied it up when Marek Hecl, going to the net, swept in the puck on the near side. That sparked some momentum and a few more Slovakian chances late in the period.
The Swedes were more opportune with their chances in the second period, as Rasmus Aslpund snapped one upstairs in the first minute of the period and Joel Ek Eriksson finished off a pretty passing play with a tap-in five minutes later. The Swedes pressed hard to increase their lead but John Dahlström fired a hard shot off the goalpost and Vladimír Cibulka thwarted several other chances. The Slovaks didn´t get a shot in the middle frame until the last five minutes, and then they got a few. If they had managed to push another puck into the net, it might have set up an interesting third period. Alas, Oliver Kylington made it 4-1 with just 13 seconds on the clock when he converted a centring pass from Filip Ahl.
That late goal in the second period seemed to be the back-breaker for the Slovaks, who didn´t show much life in the third, even when they had a five-minute power play after Ahl was ejected for a high hit on Marek Sloboda. Sloboda did not return to the game and is doubtful for the rest of the tournament. The Swedes added goals by Jonathan Davidsson and Eriksson to win 6-1, setting up an early first-place showdown with Canada on Tuesday afternoon.