Despite outshooting the hosts 53-19, Russia were only able to find the back of the net twice against Slovakia in the second game of Day 1 in Group B. Kirill Pilipenko´s second period goal was the difference between the two teams, as Russia took all three points.
Slovakia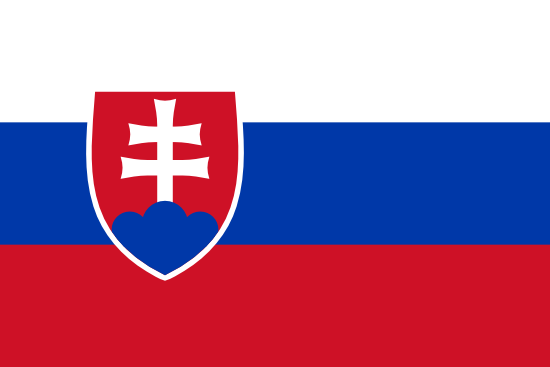 Russia

Slovakia: Pajpach – Maier, Romančík, Sloboda, Jaroš, Koch, Ivanič, Bilík, Moravčík – Paločko, Halama, Holešinský – Haščič, Kratochvíla, Milý – Krasničan, Adamčík, Kundrát – Novák, Sukeľ, Petráš
Russia: Korobov – Sleptsov, Ljamkin, Cvetkov, Bojkov, Nasybullin, Šaripzjanov, Nazarkin, Dervuk – Zinoviev, Nikolishin, Vovčenko – Ryžkov, Kodola, Svečnikov – Lazarev, Fazlejev, Pilipenko – Lauta, Kamanev, Boltanov
Goals and assists: 22. Halama (Maier, Holešinský) – 26. Lazarev (Nasybullin), 39. Pilipenko (Nasybulin, Lazarev)

Penalties: 4:3, plus Holešinský (SVK) 5+DKZ. PP goals: 1:1. SH goals: 0:0.
Referees: Baluška, Bundil – Kacej, Šefčík. Attendance: 513.
Photogallery
Report
The opening exchanges were dominated by Russia, with Ivan Nikolishin going closest to breaking the deadlock in the first five minutes. Russia were presented a golden opportunity seven minutes into the opening frame, as Kirill Pilipenko was hauled down on a breakaway and awarded a penalty shot. However, the Dinamo Moscow forward was denied by Pajpach, who got down low to his left to keep the puck out.
Speaking after the game, Pajpach laughed off the number of saves he had to make in today's game, saying 'I'm used to a lot of shots because I play in a club which is close to relegation! Every match I have to face forty or fifty shots, so I'm used to it.'
After being outshoot 19-2 in the first period, one would have been surprised at Slovakia taking the lead 79 seconds into the second frame. The sizeable home crowd were delighted as Marco Halama made good on the man advantage and fired a puck from the slot past Sergei Korobov in the Russian net.
However, from that point on, despite sporadic periods of pressure, it was all one way traffic directed at Maximillian Pajpach. After making a pair of saves on Ivan Nikolishin and Artur Boltanov, Maxim Lazarev finally beat the Poprad native, banging in the rebound off of an Eduard Nasybullin point shot while on the powerplay.
Lazarev, a product of the Ak Bars Kazan system and is due to play for Cape Breton in the QMJHL next season, commented after the game, 'I think that the game was made quite difficult because we wasted many chances. Slovakia played their hockey, we played our hockey, but we just failed to score a lot of goals.'
With two minutes left in the second period, Pilipenko was given a second chance to make good on a breakaway after receiving a stretch pass from Nasybullin. This time the man from Yekaterinburg would make no mistake, going forehand-backhand before roofing the puck in the top left corner.
Pilipenko would leave the ice hurt in the third period after taking a hit in the Slovak zone to the head and did not return to the game. His compatriot Eduard Nasybullin also missed a few shifts after being hit by an Adrián Holešinský knee, although Nasybullin returned to the game. Following the game, head coach Pavel Baulin confirmed that they will both play in tomorrow's afternoon game against the U.S.A.
In the third period, Slovakia looked livelier in front of goal, getting 11 shots on Korobov's net and forcing some good saves from the SKA St. Petersburg junior. With six minutes left in the third period, Ladislav Romančík had a great chance to tie the game with a one timer from the high slot, but Korobov got his right pad in the way. Following this, both Patrik Koch and Dominik Novák had chances to score, but Korobov denied the Slovak pair.
It certainly was not a vintage performance by the Russian side, as summed up by Ivan Nikolishin, who said, 'We have to just forget this game, because it's not the best game that we have played. Tomorrow is a very good team as we play the U.S.A. They are maybe one of the best teams here so it will be a very hard game. It was a very hard game against Slovakia, and I think it will be a very good game tomorrow.'
However, it was enough to get the three points and lift them to the top of the standings after the first day of the 2013 Ivan Hlinka Memorial Cup.