Both teams were still searching for their first win of the tournament, and it was Russia that got it. Kirill Kaprizov scored twice, Mikhail Byakin had a goal and an assist and Dmitri Zhunekov and Valeri Bochkarov each added 2 assists as the Russians claimed seventh place with a 5-2 win.
Slovakia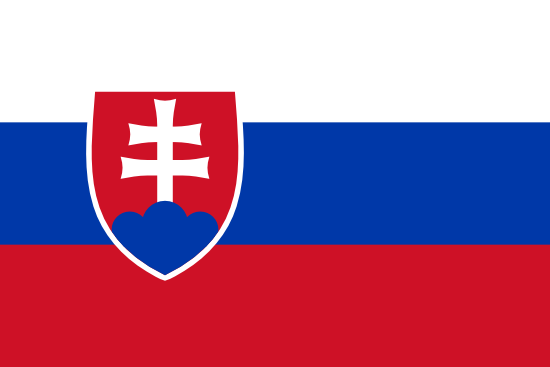 Russia

Slovakia: Húska (Cibulka) – Grman, Vadovič, Hatala, Roman (A), Kolesár, Zeleňák, Nemec, Šefčík – Horváth, Valent (C), Bondra – Pätoprstý, Sádecký, Lešťan (A) – Žiak, Hecl, Andrisík – Struška, Oško, Trudman
Russia: Krasotkin (Kolesnikov) – Platonov, Sidorov (A), Kozyrev, Fatkullin, Karnauchov, Bannikov, Rykov (C), Nesterov – Žebelev, Alexejev, Ivašov – Jemec, Žukenov (A), Kaprizov – Ivanjuženkov, Bočkarev, Bjakin – Volkov, Barabanov, Podlubošnov
Goals and assists: 12. Bondra (Horváth), 30. Roman (Hecl) – 5. Kaprizov (Emets, Bannikov), 19. Jemec (Karnauchov, Žukenov), 28. Kaprizov (Žukenov), 49. Ivanjuženkov (Bjakin, Bočkarev), 53. Bjakin (Bočkarev, Karnauchov)
Shots: 20:41 (5:14, 7:17, 8:10).
Penalties: 5:6. PP goals: 0:0. SH goals: 0:0.
Referees: Jonák, Novák – Šefčík, Stanzel.
Photogallery
Report
It has not been a good tournament to this point for either the Russians or the Slovaks, but one of these teams at least had the chance to finish on a winning note. After winning the seventh-place game by a 5-2 score, it is the Russians who will have that feeling on their flight home.
The Slovaks stayed with the Russians for two periods, as the score was 2-1 after one period and 3-2 after two. Kirill Kaprizov opened the scoring at 4:48 with his first of two goals in the game, but Radovan Bondra tied it seven minutes later with a beautiful wrist shot that beat goalie Anton Krasotkin just inside the far post to his blocker side. It looked like the period might finish tied, but Ivan Yemets rescored the Russian lead late in the period. Adam Huska had just made a great toe save, but was in no position to recover for the rebound and Yemts put it over him with 1:22 on the clock. On the whole, Huska was great in the Slovak goal, stopping 36 of 41 shots, while Krasotkin stopped 18 of 20 at the other end.
The teams exchanged goals in the middle part of the middle period. Kapizov´s second of the game gave the Russians a two-goal lead, but Michal Roman brought the Slovaks within two just 1:56 later with a long-range shot that beat Krasotkin.
The Russians pulled away with two goals four minutes apart in the third period. Artyom Ivanyuzhenkov and Mikhail Byakin rounded out the scoring for a 5-2 final