Dmitri Zavgorodny had a goal and three assists and Alexander Zhabreyev, Pavel Rotenberg and Damir Bilyalov each recorded three points as Russia routed Slovakia 9-3 to assume top spot in the Bratislava Group with five of six possible points. The loss assures that Slovakia will finish 4th in the group and play in the game for 7th place on Friday.
Slovakia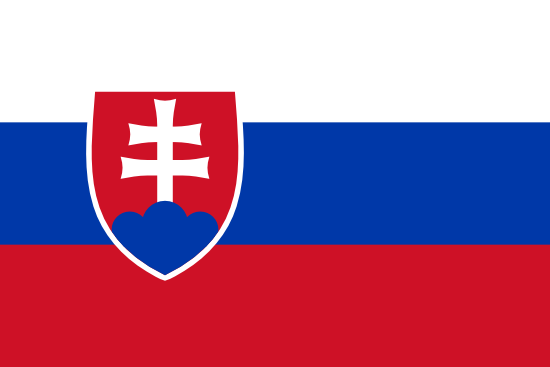 Russia

Slovakia: Vyletelka (31. Vojvoda) – Bučko (A), Dlugoš, Ilenčík, Kobolka, Turan, Vitaloš, Zekucia – Džugan, Čederle, Faško-Rudáš (C) – Hryzák, Kováčik, Kupka – Melcher, Minko, Okuliar (A) – Paulíny, Pjaták, Sarvaš – Šeliga.
Russia: Rybalkin (Miftachov) – Babincev, Kaliničenko, Malyšev (A), Ochoťuk (C), Solopanov, Žiljakov, Žuravljov – Biljalov, Ďaděňkin, Guskov – Rotenberg (A), Ischakov, Rtiščev – Šabanov, Sokolov, Cybin – Zavgorodnij, Žabrejev.
Goals and assists: 1. Kováčik (Melcher, Džugan), 35. Bučko (Kováčik), 54. Sarvaš (Minko) - 8. Šabanov (Ischakov), 20. Ischakov (Rtišev, Zavgorodnij), 23. Žabrejev (Biljalov, Sokolov), 27. Biljalov (Žabrejev, Sokolov), 31. Žabrejev (Biljalov, Žiljakov), 31. Rotenberg (Zavgorodnij), 44. Guskov (Zavgorodnij, Rotenberg), 48. Rotenberg (Ochoťuk, Žuravljov), 52. Zavgorodnij (Malyšev, Žiljakov).
Shots: 26:49 (11:12, 10:16, 5:21).
Penalties: 8:6, plus Marcel Dlugoš 10 min. osobní trest., Maxim Cybin 10. min. osobní trest., Gleb Babintsev 5 + OK. PP goals: 1:3. SH goals: 0:0.
Referees: Baluška, Goga - Výleta, Tvrdoň. Attendance: 1626.
Report
The Bratislava fans got to cheer early as Kristián Kovačík ripped a shot from the high slot over the glove of Russian goalie Denis Rybalkin after 34 seconds, but then not much more after that. The Russians immediately went to the attack and, after hitting two goalposts, tied the score at 7:31 when Iskhakov made a nice move and sent a lovely backhand pass across to Maxim Shabanov, who buried it.
The Slovaks almost made it to the intermission still tied, but Iskhakov got his second point of the game by scoring a buzzer-beating goal from the high slot, which required video review to confirm that it did indeed cross the goal line before time expired.
The Russians blew the game open with four goals in the first 11 minutes of the middle frame - the latter two just 14 seconds apart - after which goaltender Samuel Vyletelka was mercifully pulled, having stopped 16 of 22 shots. Alexander Zhabreyev scored two of the goals in the second period and assisted on another.
Tempers flared in the 33rd minute when Gleb Babintsev decked Simeon Pjatak, leading to a skirmish. Babintsev was given a major penalty and game misconduct for checking to the head and neck area, and the Slovaks had a 5-on-3 power play for a full two minutes. They scored just as the minor penalty expired - a slapper from Martin Bučko - but they couldn't get any closer on the remaining three minutes, despite some pressure.
After not giving up a goal for the rest of the second period, Slovak goalie Michal Vojvoda surrendered three goals in the third period, as the Russians ran away with the game. They led 9-2 before Ján Sarvaš scored Slovakia's third goal on a 2-on-1 with 6:25 to play, but that was but
Reactions
Norbert Javorčík (head coach, Team Slovakia): "We had a good start, we scored a goal and we had control of the game. In the first period we were skating, we were creating chances, and things were going alright. Unfortunately, we gave up a goal right at the end of the first period, and maybe if we'd gone into the second at 1-1, it would have been different. We are trying to keep the boys in good mood, but we have to find the strength and in the next games be able to cope a little better with our opponents. We work on it, and now Canada is waiting for us, and I believe we can give them problems."
Alexander Zybin (head coach, Team Russia): "I'm happy with the final result but not totally with the game. There were good moments but we also made some mistakes, such as the one right at the start of the game. Now we have a very important game tomorrow and we will prepare very seriously. It's an interesting rivalry with Finland and always good hockey."