For Russia it was simple, win and go to the semi-finals or lose and play a placement game. They won, but it wasn´t easy, tied 1-1 with Slovakia after two periods. They got it done in the third, however, with four goals. Andrei Svechnikov scored twice, both assisted by Ivan Chekhovich.
Slovakia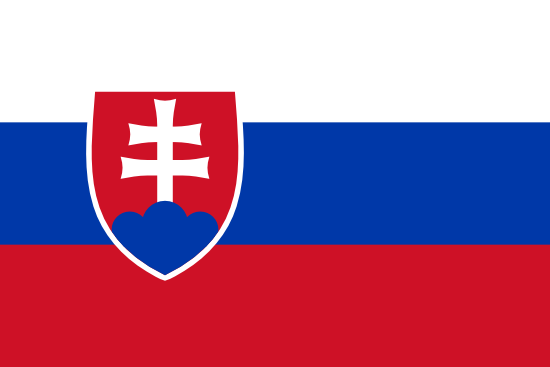 Russia

Slovakia: Sklenár (Ovečka) – Korenčík, Ivan, Kupec, Žiak, Boldižár, Marguš, Demo, Verbický – Ružička (C), Roman, Krivošík – Hrehorčák, Havrila, Liška (A) – Kelemen, Kövér (A), Fafrák – Eliáš, Kukľa, Stacho.
Russia: Melnikov (Rajko) – Samorukov, Ljachov, Galeňuk, Rubinčik (A), Alexejev A. (A), Baranov, Anochovskij, Kalabuškin – Svečnikov, Lipanov, Čechovič – Kostin (C), Bicadze, Alexejev J. – Toropčenko, Demin, Muranov – Šaškov, Marušev, Lobanov.
Goals and assists:

Penalties: 0:0. PP goals: 0:0. SH goals: 0:0.
Referees: Baluška, Stano – Výleta, Stanzel.
Photogallery
Report
For Slovakia to have a chance to end their long losing streak at the Ivan Hlinka Memorial Cup and avoid the 7th-8th place game for the first time in seven years, they needed goaltender Juraj Sklenár to have the same kind of game that he did on Monday against Canada. He did, but it wasn´t enough. For two periods, however, it looked like it might.
The Russians held a wide edge in play through 40 minutes but the score was 1-1. Danila Galeniuk opened things for Russia on the power play early in the second period when he deflected Mark Rubinchik´s shot from the point, and Jakub Köver evened things for Slovakia late in the period when he teed up a slapper and absolutely drilled it into the top corner over Artyom Melnikov´s glove.
The Russians started to find the net in the third period, however. They put the puck in the net early but it was called back because Klim Kostin knocked down Sklenár and was called for charging. They did get a goal a couple minutes later, however, when Ivan Chekhovich centred from the corner to Andrei Svechnikov out front and he one-timed it past Sklenár. Seven minutes later, Checkhovich and Svechnikov connected again – again it was a pass from below the goal line and again it was a one-timer. With less than nine minutes to play, it was now 3-1 and the Russians could smell the semi-finals.
Slovakia called a timeout and pulled their goalie with three minutes to play and they got one back when Miloš Roman crossed the blueline and fed Filip Krivošík heading to the net. Krivošík fired it upstairs under the crossbar and it was a one-goal game again with 2:41 on the clock. That´s as close as they came, however, as Klim Kostin made a beautiful move cutting in from the right wing and beating Sklenár with a forehand deke and Yaroslav Alexeyev salted things with an empty-netter with just 0.3 seconds on the clock.
With that result, Russia finish second in the group and Slovakia fourth. Slovakia will host Switzerland in the game for 7th and 8th place, and Russia will play a semi-final game against the winner of the Břeclav Group.
Reactions
Norbert Javorčík (head coach of Team Slovakia):
"The whole game we played to the maximum. We had no weak moments, especially with regards to our mental state. We knew that we had no chance through to the semi-finals, but despite that we were highly motivated. The boys were focused and they played really well."