Team Finland scored two unanswered goals in both the second and third period to overturn a one-goal deficit and beat Team Russia. Russia had their chances, but could not find a way into the net. Finnish goalie Veini Vehvilainen stopped 21 shots.
Finland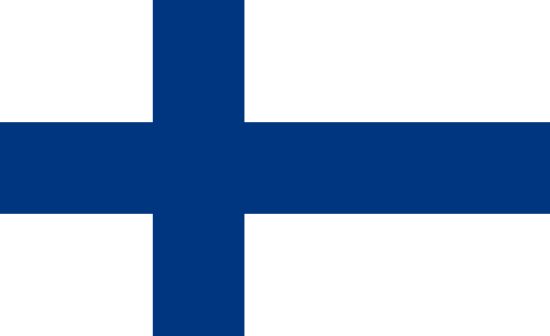 Russia

Finland: Vehviläinen (Heljanko) – Saarijärvi, Juolevi, Järvinen, Vainio, Mattila Je., Parika, Välimäki – Palmu, Nättinen, Puljujärvi – Aho, Tamella, Laine – Tavernier, Ruotsalainen (C), Piipponen – Niemelä, Mattila Ju., Björqkvist – Mäkinen.
Russia: Kolesnikov (Krasotkin) – Sidorov, Kozyrjev, Fatkullin, Rykov (C), Bannikov, Platonov, Nestìrov – Ivašov, Aleksejev, Karnauchov – Žebelev, Žukenov, Kaprizov – Bochkarev, Ivanjuženkov, Bjakin – Barabanov, Volkov, Podlubošnov – Jemec.
Goals and assists: 1. Puljujärvi (Palmu, Saarijärvi), 28. Björkqvist, 32. Tavernier (Piiponen), 42. Laine, 52. Aho – 7. Rykov (Fatkullin), 15. Sidorov (Žukenov).
Shots: 34:23 (10:10, 11:5, 13:8).
Penalties: 7:6. PP goals: 0:2. SH goals: 0:0.
Referees: Fraòo, Hodek – Lhotský, Ondráèek. Attendance: 300.
Photogallery
Report
Team Finland got off to a blitz start. Russia fell asleep after the opening faceoff, Palmu moved forward and lined up a perfect pass for Jesse Puljujärvi to open the scoring. Yet Russia came back strongly and was able to score on both their opening powerplays. Firstly, Egor Rykov fired a blue line shot through traffic and into the net. Then, Mikhail Sidorov found space in the slot and beat the goalie with a nice wristshot.
The game was even after the intermission, with Russia perhaps being the more dangerous team. Yet after 27 minutes, Kasper Bjorkqvist fired a loose puck past Kolesnikov and tied the score. From that moment, every Finnish attack looked dangerous. In 32th minute, Sami Tavernier scored with a rebound after Piipponen´s shot and Finns had the lead again.
And just after the break, Patrik Laine took advantage of a quick breakaway to increase the lead to 4-2 and practically decide the outcome of the game. Just when Russia started to get chances with ten minutes to go, Sebastian Aho moved in from the left wing and beat the goalie with a good wristshot to set the final score at 5-2.
Reactions
Mika Marttila (Finland): It was our first international game of the season. We are working with a new team and the coaching staff is new, as well. That´s why we are happy to start with a victory. We hope to do well in other games, too, to build on what we practiced during the summer.