A 21 shot shutout for Julio Billia and goals from four different scorers helped lift Canada to their sixth straight gold medal at the Ivan Hlinka Memorial Cup. Brayden Point and Spencer Watson had two and three assists respectively as the Canadians outclassed a fatigued Team U.S.A.
USA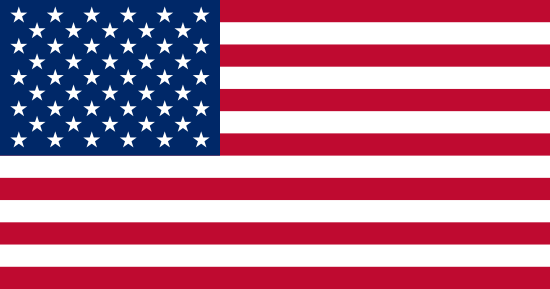 Canada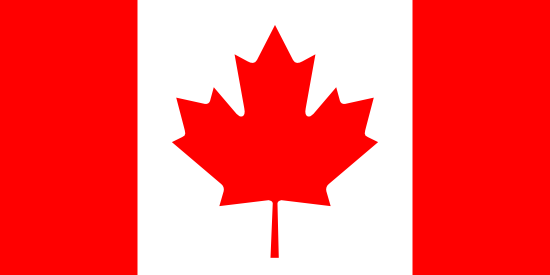 USA: Nedeljkovic – Haydon, Mantha, Dougherty, Nardella, Carlo, Wolff, Rosburg – Iverson, Turgeon, Phelps – Poganski, Schmaltz, Bittner – Dudek, Wagner, Connor – Snively, Milan, Malmquist – Wahlin
Canada: Billia – Ekblad, Hicketts, McKeown, Fleury, Carrier, Pilon, Neill – Bishop, Bennett, Chartier – Watson, Point, Audette – Virtanen, Fabbri, Dal Colle – Hawryluk, McCann, Lemieux – Pépin
Goals and assists: 4. Dal Colle (Watson), 32. Hawryluk (Hicketts), 53. Ekblad (Point, Watson), 55. Lemieux (Point, Watson).
Shots: 21:30 (7:10, 6:13, 8:7).
Penalties: 2:3. PP goals: 0:1. SH goals: 0:0.
Referees: D. Konc, J. Konc – M. Orolin, Výleta. Attendance: 553.
Photogallery
Report
It was a case of new year, same result at the Ivan Hlinka Memorial Cup, as Canada repeated last year's 4-0 victory over Finland in the gold medal game with an identical victory against the U.S.A. on Saturday afternoon in Piešťany. It was the crowning moment on what has been a great 2013 for the Canadian U-18 program, as they added the Ivan Hlinka Memorial Cup gold to IIHF World U-18 Championships victory in Sochi in April.
Joe Hicketts, who was a member of the victorious team in Sochi said, 'We wanted to keep the tradition alive. Six years and it's been quite a ride for Canadian hockey and to win it in the same year we won the U-18 Championships is big.'
While Canada were unable to repeat their semi-final performance insofar as scoring in the opening minute of the game, they took the lead early on as Michael Dal Colle's fourth minute goal pushed the Canadian's ahead. Spencer Watson dropped the puck back as he cut to the goal, and the Oshawa Generals forward wired a wrist shot top corner glove side on Alex Nedeljkovic.
It was a game of inches in the early going, as although the Americans were doing better at generating chances on the rush, Canada was often able to gain the zone at will and cycle the puck well. It was also a physical encounter, as Jayce Hawryluk felled towering American defenceman Brandon Carlo in the neutral zone with a big hit
Late in the period, the Americans were able to generate a number of chances which Julio Billia had to do well to keep out. Firstly Paul Bittner shot on a 2 on 1 opportunity, forcing Billia to hold his post and make the save. With 90 seconds left in the first frame, Billia made a fantastic pad stop on a Jack Dougherty howitzer from the point after some brilliant play by American top scorer Nick Schmaltz in the build-up.
Early in the second period, the Americans tested Billia twice, as Nick Wolff and Team U.S.A. captain Ryan Wagner went close to lighting the lamp. However, the Montréal native was able to frustrate the American shooters at every opportunity, flashing the leather to stop Wagner's effort.
'Canada has a very good team and we just fell a little short,' said Wagner following the game. 'We only had two weeks together, we did our best. It was a good game.'
'There was definitely a little bit of fatigue. We've been on the ice two times a day for two weeks and travelling and the time change. It was very hard for our guys but we battled through and fell a little short.'
However, despite the American pressure, Canada still looked in control of the game, and Jayce Hawrlyuk's goal mid-way through the period was a real back-breaker. Hawrlyuk was able to beat Nedeljkovic five-hole to double Canada's advantage, and sent his side into the second intermission two goals to the good.
With twenty minutes left in the gold medal game, it seemed that the Americans simply had run out of gas. A tough, physical affair in Břeclav last night seemed to take it out of the team. Head Coach Bob Corkum commented, 'Our guys spent a lot of energy last night to beat the Czechs who are a very good team'.
'But our hat is off to Canada, they played extremely well'.
The Canadians were able to restrict Team U.S.A. to a paltry seven shots in the third period, which was a massive aid to Billia's shutout bid. However, for Canadian defenceman Hicketts, the shutout was not the be all and end all.
'It was definitely nice, but any win is a win. The shutout just added a little more to win.'
The gold was sealed for Canada after the half-way point in the third period, as they scored two goals in less than two minutes to secure their victory. An Aaron Ekblad rocket on the powerplay crashed in off the crossbar to put Canada three goals to the good, before Brayden Point's dogged work in getting the puck on net saw the rebound trickle to Brendan Lemieux, who was jogging on the spot at the back door and made no mistake by roofing the puck and adding salt to the wound for the Americans.
It was a case of what could have been for Team U.S.A., who can no doubt be happier about their performance than this time last year. In 2012, the Americans were playing in the 7th/8th place playoff, so the silver medal represents a great improvement.
Captain Ryan Wagner added, 'It's definitely a good tournament for us. Over the years the U.S. has fell really short and over the years we've gotten closer. I feel like we're happy with the silver.'
It was an interesting tournament for Team Canada, who faced adversity in the group stage following a loss to Sweden and then needing a shootout to defeat Switzerland. Hicketts added, 'There were questions whether or not we were going to make it after our game against Switzerland.'
'We re-focused. We had our little scare and faced our adversity and we got back to business. We didn't take anything lightly from there on and we pulled together from there.'
Spencer Watson led the way with three assists against the Americans, to give him ten points in Canada's five games, and the Kingston Frontenacs forward certainly shone throughout the tournament as Canada secured two comfortable victories in Piešťany to take gold.