A two goal first period was enough for Canada, as despite a Russian fight back in the second, they defeated Russia 2-1 in the first semi-final in Piešťany. Goals for the Kingston Frontenacs duo of Spencer Watson and Sam Bennett gave Canada the lead they needed to then close the game out.
Canada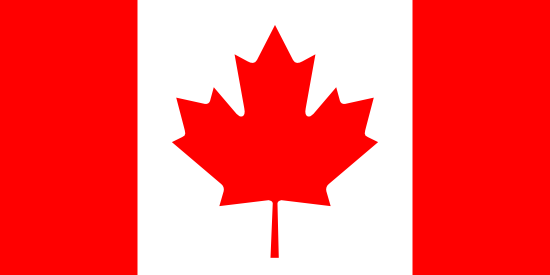 Russia

Canada: Billia – Hicketts, Ekblad, Fleury, McKeown, Pilon, Neill, Pépin, Carrier – Chartier, Bennett, Bishop – Audette, Point, Watson – Dal Colle, Fabbri, Virtanen – Lemieux, McCann, Hawryluk
Russia: Korobov – Sleptsov, Tsvetkov, Dervuk, Nazarkin, Nasybullin, Sharipzyanov, Lyamkin, Boikov – Zinoviev, Nikolishin, Vovchenko – Lauta, Kodola, Svechnikov – Lazarev, Fazleyev, Pilipenko – Kamenev, Boltanov, Ryzhkov
Goals and assists: 1. Watson (Point, Audette), 20. Bennett (Watson, Dal Colle), 59. Bishop – 36. Sharipzyanov (Fazleyev)
Shots: 33:13 (10:5, 15:5, 8:3).
Penalties: 7:5. PP goals: 1:1. SH goals: 0:0.
Referees: P. Stano, T. Bundil – V. Brath, R. Návratek. Attendance: 237.
Photogallery
Report
Canada came out in the first period all guns blazing, and it only took them 39 seconds to take the lead. Spencer Watson led the rush, going one on one with Russian defenceman Alexei Sleptsov. The Canadian forward managed to get his Russian opponent scrambling, before backhanding the puck through the five hole of Sergei Korobov to light the lamp.
'I guess I just made a few good moves on the D and slid it through the five hole on the goalie and luckily it went in. It was a huge goal,' said Watson following the game.
However, the Canadians were unable to really build on that momentum as ill-discipline began to cost them dear. Two early penalties to Sam Bennett and Haydn Fleury gave the Russians powerplay opportunities, but the Russian powerplay, which has flattered to deceive so far in Piešťany, struggled to generate any meaningful chances.
A further penalty ten minutes in to Alexandre Carrier gave Russia another two minutes on the man advantage, and this time they went close. However, Julio Billia denied Ilya Znoviev at the back door with a fantastic sprawling save to keep the Russians off the board.
Canada's assistant coach Dominique Ducharme commented, 'We weren't expecting a lot of penalties. We wanted to be staying out of the box because we respect their powerplay a lot. We expected a tight game and that's what we wanted to play.'
While Russia's powerplay spluttered, Canada's powerplay looked dangerous. First Aaron Ekblad went close, but his point shot was kicked away by Korobov. While they could not convert on their first chance, Canada made good on their second opportunity. Quick puck movement by Michael Dal Colle and Spencer Watson kept the Russians scrambling, and the latter was able to find linemate Sam Bennett at the back door, who made no mistake tapping the puck into the gaping net.
The shots were 10-5 after the first period, and for the Russians it really was a case of not being able to get enough quality shots on Billia in the Canadian net. They were far too wasteful in front of goal, as many of their shots went high and wide. Billia had to be alert to deny Ilya Zinoviev and Eduard Nasybullin, but the Canadians looked comfortable.
However, things got interesting with five minutes left in the period, as while Roland Mckeown sat for two, Damir Sharipzyanov wired a shot from the point which flew into the top corner of Billia's net, cutting the deficit to one.
Tempers got heated towards the end of the second, as many whistles were accompanied by pushing and shoving. Ducharme added, 'It's always fun to be involved in Canada-Russia games. There's always a lot of emotion. We really wanted to be playing for gold and that alone was a big motivation.'
A thunder storm in Piešťany which began in the final minute of the second period caused havoc, as it knocked out the scoreboard at the end of the ice. However, that did not seem to affect the players too much. An early 5 on 3 powerplay chance was killed by Canada, and half a minute later, Billia made a fantastic glove save on a Vladislav Kamenev shot from the point, getting enough of his glove on the puck to deflect it onto the post.
Canada were looking to close out the game in the third period, but they came closest to scoring in the final ten minutes, as a Roland Mckeown point shot was deftly tipped by Michael Dal Colle in front of Korobov, sending the puck ringing off the crossbar and out of play.
However, Canada's defence was simply too strong for Russia to breach. They restricted the Russians to a paltry three shots in the final period, and despite only being a goal to the good, their place in the final never really looked threatened. With 62 seconds left in the game, Clark Bishop added an empty net goal, firing a shot from the neutral zone which went in off the post.
The final buzzer saw wild celebrations for the Canadian players, who have taken their country to another Ivan Hlinka Memorial Cup Final. For the Russians it was a case of what could have been, as while they played well in spells in Piešťany, they never really put together a solid sixty minutes of hockey.
Spencer Watson, who had two points in the semi-final concluded, 'I think we just keep pushing ahead. As a team now we're playing great and I think we'll have a great chance in the gold medal game.'