Team Canada is once again off to the final game of the Ivan Hlinka Memorial Cup, as they revved up their offence and drove over the Americans, 11-5. As usual, it was a balanced Canadian attack but Dylan Strome led the way with 3 goals. Also with 3-point nights were Jansen Harkins and Mitchell Stephens, who had 1 goal and 2 assists each. For the Americans, Thomas Novak scored 2 goals and 1 assist.
Canada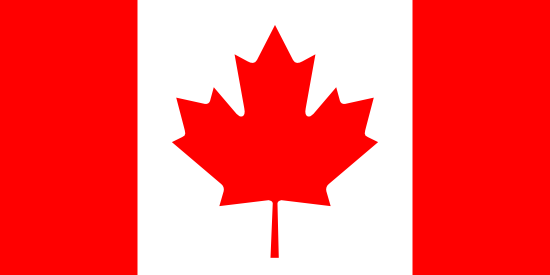 USA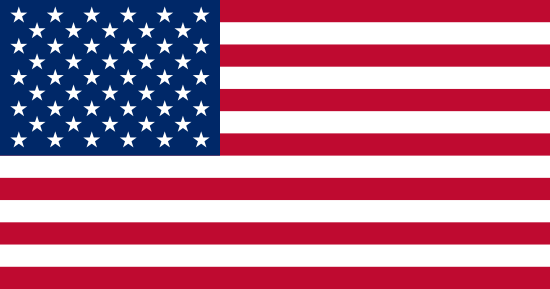 Canada: Sawchenko (Booth) – J. Roy (A), Spencer, Brisebois, Meloche, Bear, Hobbs – Crouse, N. Roy, Merkley (A) – Marner, Strome, Knott – Konecny, Barzal, Harkins – Soy, Stephens, Musil
USA: Sarthou, 31. Jurusik – Wilkie, Dello (A), Blaisdell, Cecconi, Olson, Gabriele, Gates, Young – Yan, Novak, Boeser (C) – Jackson, Laczynski, Terry – Filipe, More, Swaney – Bachman, Foley, Smith
Goals and assists: 1. Strome (Marner, Knott), 15. Strome (Marner, Knott), 18. Harkins (Stephens, Brisebois), 29. Soy (Konecny, Roy), 30. Strome (Meloche, Hobbs), 33. Konecny (Harkins, Bear), 36. Konecny (Harkins, Barzal), 40. Crouse, 43. Musil (Hobbs, Stephens), 51. Stephens (Soy), 60. Soy (Roy, Merkley) – 4. Novak (Young, Gabriele), 25. Boeser (Yan, Novak), 31. Laczynski (Terry, Dello), 52. Bachman (Swaney), 57. Novak (Gabriele, Boeser)
Shots: 48:29 (16:10, 17:7, 15:12).
Penalties: 5:2. PP goals: 1:2. SH goals: 1:0.
Referees: D. Konc, J. Konc – Kacej, Tvrdoň. Attendance: 240.
Photogallery
Report
When Canada and USA meet in a big game, they usually play a highly intense, physical game and there often aren´t many scoring chances. This particular game, however, was much different. Canada jumped out to a 3-1 first-period lead, then stepped into high gear in the second, adding five goals to take an 8-3 stranglehold. They then out-scored the Americans 3-2 in the third period to make 16 in total.
The goals started coming right away, as Canada started going to the net early and Dylan Strome scored his first goal at the 50-second mark. The Americans tied it less than three minutes later when their big scorer, Thomas Novak, used his speed to get to the outside and scored on a forehand deke. Strome scored his second of the game in the 15th minute when he finished off a pretty passing play, and then Canada took a two-goal lead while shorthanded, when Jansen Harkins took a pass from Mitchell Stephens and scored - both of those players had three-point games in addition to Strome and Novak.
The Americans came out strong in the second period and Brock Boeser scored on a delayed penalty to make it a one-goal game. Then two quick Canadian penalties to make it a 5-on-3 and it looked like the momentum might be shifting. Novak almost scored his second on a scramble but Zach Sawchenko kept it out, then only one man short, Tyler Soy managed to draw a penalty to make the play 4-on-4, and Mathew Barzal restored Canada´s two-goal lead almost right off the faceoff when he took a pass from Nick Merkley and beat Evan Sarthou short-side.
When
Strome
scored his third goal of the game just two seconds shy of the game´s midpoint, it was now a 5-2 game and Sarthau as lifted in favour of Matthew Jurusik. But even though there had been plenty of goals in the first half of the game, there were even more in the second half.
Travis Laczynski
brought the Americans with in two when he converted a one-timer, but then the Canadians scored three more goals before the intermission - two by
Travis Konecny
and then
Lawson Crouse
in the last minute.
The Americans needed a miracle to get back into the game, but they didn´t get it. They kept the game wide-open to try to generate more offence and there were five more goals in the third period, but three of them belonged to Canada. Novak and Karch Bachman scored for the Americans and for Canada Stephens, Adam Musil and in the last minute of the game Tyler Soy finishing off a 3-on-1 rush by beating a helpless Jurusik.
Canada will now play for their seventh straight Ivan Hlinka Memorial Cup title on Saturday, while the Americans will play for the bronze.
Reactions
Jody Hull (Team Canada): "We had a great day off yesterday and got re-energised after a tough three games in three days and today we competed shift-to-shift and won our battles. Heading into the tournament we knew we were going to have a lot of depth up front, and again, it´s a team game and we´re not relying on two or three guys to do all the scoring. Every guy is capable of scoring and we´re seeing that in this tournament. I thought our defence group played really well, we had our hands full against the US´s top line but other than that our defence played a good, simple game. That was getting it to our forwards and letting them do the work."
Derek Plante (Team USA): "That´s hard to swallow. That´s a team we love to beat and we came here to win, but unfortunately things didn´t go our way. We had a 5-on-3 and didn´t score and that was a bit of a turning point for us. Looking back, it would have been nice to capitalise there, but that´s how the game goes. They capitalised on their chances, they´re a good hockey team. It´s frustrating for us and it´s difficult to explain. It´s just one of those things that happens sometimes and it happened to us today. These are young, resilient kids with good character and I think our guys will be ready to play tomorrow."