It was seen as the game to decide the winner of the Piestany Group and it was tight for two periods, but Canada scored three times in the third to skate away with a convincing 5-1 victory. It was once again a balanced Canadian attack, with Mitchell Stephens scored 2 goals for Canada, both assisted by Tyler Soy.
Canada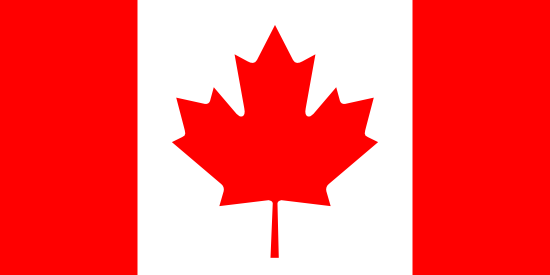 Sweden

Canada: Sawchenko (Booth) – J. Roy, Spencer, Brisebois, Meloche, Sompel, Bear (A), Hobbs – Crouse, N. Roy, Merkley (A) – Knott, Strome, Marner – Harkins, Barzal, Konecny (C) – Soy, Stephens, Musil
Sweden: Sandström (Werner) – G. Carlsson, Kylington, L. Carlsson, Younan, Léman, Alftberg, Kalte, Larsson – Magnusson, Asplund (C), Davidsson – Dahlén, Ölund, Lööke – Dahlström, Erixon, Emanuelsson – Ahl, Ek Eriksson, Grundström
Goals and assists: 27. Konecny (Barzal, Sompel), 35. Crouse (N. Roy, Merkley), 44. Stephens (Soy), 53. Stephens (Musil, Soy), 57. Harkins (t.s.) – 37. Magnusson (Younan)
Shots: 41:28 (8:12, 9:9, 24:7).
Penalties: 6:5. PP goals: 1:0. SH goals: 0:0.
Referees: Jonák, Novák – Stanzel, Šefčík. Attendance: 212.
Report
It was quite clear the two teams knew what was at stake in the first period, as the level of emotion resulted in a physical period and a lot of penalties - seven altogether, including two 5-on-3 advantages for Sweden. Goalie Zachary Sawchenko was the biggest reason the game was still scoreless after 20 minutes, as he stopped all 12 Swedish shots he faced. In the game, he stopped 27 of 28.
Not surprisingly, it was on the power play that the first goal was scored. In the 27th minute, Mathew Barzal fired the puck off the crossbar, and the puck came right to Canadian captain Travis Konecny, who fired it in from a tight angle before Felix Sandstrom could get across. Eight minutes later, it was another Canadian goal on another second chance. This time, Lawson Crouse fired high from the slot, but the puck was fed back out to him, and he didn´t miss on his second attempt. But the Swedes got one goal back shortly afterward, when Filip Magnusson´s shot from the high slot found the net through a crowd.
It was a one-goal game heading into the third period, but the final 20 minutes were utterly dominated by Canada. They outshot the Swedes 24-7 and added three goals to make the final score quite convincing. Two goals were scored by Mitchell Stephens on nice set-ups by Tyler Soy - first Stephens deflected Soy´s shot and then scored on his own rebound, then the pair made it 4-1 when Stephens drove to the net and re-directed Soy´s pass through the legs of sandstrom. Jansen Harkins finished the scoring on a penalty shot with 3:14 on the clock, but by then the game had already been decided.
Reactions
Jody Hull (Team Canada): "I thought as the game went along we got better as a group. We´re starting to come together as a team and every player was doing the right thing. Moving forward, that´s going to be key. Zack (Sawchenko) was great again, especially when we were killing penalties."
Jim Brithén (Team Sweden): "I think it was a good game and a big challenge for us. We were well prepared and I am pretty satisfied with the first 25, 30 minutes of our play. But then in the other 30 minutes I think they were better than us. When you lose to a better team you must say 'congratulations', learn and go to the next challenge."