After scoring just 5 in their first two games, the Canadian offence came alive against Switzerland, scoring 9 times, led by a hat-trick by Tyson Jost. Both teams already knew their final placement in Group A before the game. Canada is now off to the semi-finals, while the Swiss will play for 7th place.
Switzerland

Canada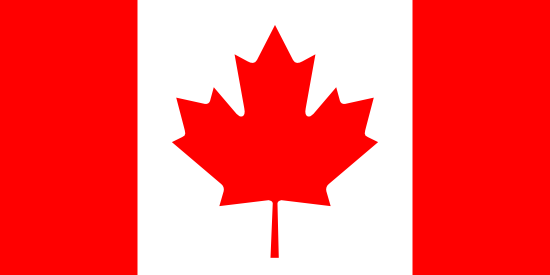 Switzerland: Wütrich (Ritz) – Anderson, Stadler, Öjdemark, Riva, Gerber, Steinman, Le Coultre, Brantschen – Volejnicek, Hischier, Miranda – Roberts, Suter, Weder – Eggenberger, Heim, Lerch – Zwissler, Geisser, Oehen
Canada: Hart (Wells) – Mete, Clague, Bean, Fabbro, Girard, Quenneville, Mahura, Poirier – Dube, Tost, Bitten – Kaspick, McLeod, Malenstyn – Benson, Patrick, Kyrou – Howden, Steel, Dubois
Goals and assists: 18. Oehen (Geisser, Zwissler), 26. Hischier (Stadler, Andersson) – 6. Benson (Malenstyn), 9. Jost (Dubois, Steel), 15. Clague (Kyrou, Patrick), 17. Jost (Dube, Bitten), 28. Girard (Benson, Steel), 31. Jost (Dubois), 54. Patrick (Poirier, Benson), 54. Steel (Howden, Dubois), 57. Mahura (Patrick, Benson)
Shots: 15:49 (4:18, 7:16, 4:15).
Penalties: 7:1. PP goals: 0:2. SH goals: 0:0.
Referees: Fraňo, Hribik – Lhotský, Špůr. Attendance: 314.
Photogallery
Report
The Canadians already knew they were first in Group A regardless of the outcome of this game, but they were clearly coming together better as a group in this, their third game of the tournament and fourth game overall. They scored nine goals against Switzerland, led by four points from Tyler Benson and a hat-trick from Tyson Jost.
The Swiss got the first great scoring chance of the game when Nico Hischier fired a shot off the crossbar, but after that is was practically all Canada in the first period, as they scored four goals and had numerous other chances. Just shy of the six-minute mark, Tyler Benson got the puck at the faceoff dot, made a couple of moves to beat two Swiss players and then beat Wutrich with a low backhander. Then three minutes later, late on a power-play in which Canada completely dominated, Tyson Jost scored his first of the game on a scramble in front.
Kale Clague scored Canada´s third goal on the teams second power play, and then Clague feathered a beautiful pass to set up Jost second goal of the game to make it 4–0. Cyril Oehen got one back for the Swiss before the end of the period, but the Canadian offensive machine was rolling. he Swiss closed the gap to two goals in the 26th minute courtesy Nico Hischier, the 16-year-old who was the teams most dangerous offensive player, but that´s as close as they would come. The Canadians scored two more in the second period and then three in the third to win going away 9–2.
Sam Girard
scored Canada´s 5th goal on a rebound, then
Jost
completed his hat-trick midway through the second on a nice feed from Dillan Dube. He then had numerous chances to add to his total, but either shot wide or was denied by Philip Wutrich, who was really under siege the whole game and made 40 saves.
Nolan Patrick
,
Sam Steel
and
Josh Mahura
rounded out the scoring in the third period. Hischier had a chance to get one more goal for the Swiss, but was denied on a penalty shot by Carter Hart, who stopped 13 of 15 in the game.
Canada now faces Russia in the semi-finals on Friday, while the Swiss will play for 7th place.
Reactions
Stan Butler (head coach of Team Canada): I thought we played really well in our first two games but we weren´t finishing. But the boys were confident before today´s game and scored some nice goals. They were sharp around the net, and that´s a positive thing heading into Friday. I think we´re getting better every game and we´ve gotta keep getting better.