Ruslan Iskakov scored twice in the shootout as Russia defeated Canada 4-3 in overtime to open the Bratislava Group. Iskakov one-upped Canadian captain Joe Veleno, who was 1-for-2 in his attempts. Dmitri Zavgorodny scored twice for Russia and Calen Addison had two assists for Canada. It was a back and forth game in which goaltenders Amir Miftakhof and Alexis Gravel both shone, and both teams had 5-on-3 power plays in the third period.
Canada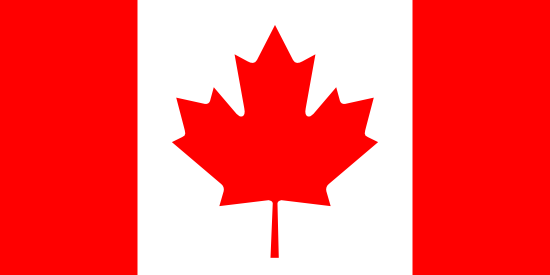 3:4sh
( 1:1, 1:1, 1:1 - 0:0)
Russia

Canada: Gravel (Rodrigue) – Bahl, Smith (A), Addison, Merkley, Dobson, Woo (A), McIsaac – Veleno (C), Thomas, Fortier – Dellandrea, Groulx, Hayton – McBain, Noel, Dudas – Burzan, MacDonald, Shepard – Foote.
Russia: Miftachov (Rybalkin) – Žiljakov, Babincev, Galeňuk (A), Kaliničenko, Žuravljov, Malyšev, Ochoťuk (C), Solopanov – Biljalov, Cybin, Guskov – Denisenko (A), Žabrejev, Zavgorodnij – Ďaděňkin, Rotenberg, Ischakov – Rtiščev, Sokolov, Šabanov.
Goals and assists: 6. Hayton (Addsion, Merkley), 36. McBain (Addsion), 45. Thomas (Veleno) - 11. Rtišev (Solopanov), 25. Zavgorodnij, 42. Zavgorodnij (Ochoťuk, Rotenberg), roz, náj. Ishakov.
Shots: 31:28 (10:7, 8:8, 9:11 - 4:1).
Penalties: 5:7. PP goals: 2:0. SH goals: 0:0.
Referees: Jonák, Goga - Kacej, Výleta. Attendance: 1012.
Photogallery
Report
Canada opened the scoring on the power play when Barrett Hayton banged in a loose puck, but the Russians tied it later when Nikita Rtichev took a pass and fired a long wrister that beat Gravel.
Zavgorodny scored his first of two early in the second to give the Russians their first lead of the game when he carried the puck down the left wing, looked pass but instead beat Gravel with a quick shot to the glove side. But like the Canadian lead in the first period, it didn't last to the intermission. With under five minutes to go in the middle frame, Addison found Jack McBain in the slot, and his quick shot found the near side before Miftakhov could dive across.
The third period was a wild one, as the teams went back and forth, trading chances both at even strength and on the power play. Zavgorodny gave Russia the lead for the second time very early in the period, but then two quick Russian penalties gave Canada a golden chance to tie it with a 5-on-3 for 1:11. They nearly squandered it, but in the dying seconds of Grigori Densenko's checking-from-behind minor, Veleno found Akil Thomas in front, and he fired it over the glove of Miftakhov to tie it.
The scoring was done but the chances weren't as two quick Canadian penalties later and Russia had a golden chance to retake the lead and Gravel had to come up big on a few occasions. The best chance, however, probably went to Canada shorthanded, with Gabriel Fortier hitting the post on a breakaway.
In the last minute of the third period, Gleb Babintsev was sent off for tripping and Canada had a chance to score a late winner. However, they were unable to capitalize in the last minute of regulation time or the first minute of overtime. With 42 seconds left in overtime, Iskhakov pulled down Addison on a breakaway and the Canadian defenceman was awarded a penalty shot. However, Miftakhov came up big with the glove hand and the game was settled in a shootout.
After Gravel and Miftakhov stopped their first two shots, Veleno and Ishkakov both scored brilliant goals to send the shootout to a fourth round, where the order of shooting was reversed. Ishkakov immediately shot a second time and, after deking on his first attempt, went upstairs for the go-ahead goal. It was now up to Veleno to keep the game alive, but Miftakhov made a game-saving save that was so close to the goal line that video replay was needed to confirm that it didn't go in.
Reactions
Alexander Zybin (head coach, Team Russia): "It was a good game from both sides - high speed and two evenly-matched teams. It was very hot in the arena and the ice wasn't great, but the guys played hard - we have to get the shifts shorter, though. We can get better. The play of our forwards in the attacking zone needs to improve, and our passes need to be better too."
Brent Kisio (head coach, Team Canada): "It was a tough game and once it goes to a shootout it can co either way. I thought the guys played really well, we had some chances to win it. We did a lot of things well but we've just got to bury the chances when we get them. I think the group's coming together well, after coming overseas and getting over the jetlag. We had a good game on Saturday and I think a better game today - it was a tougher test - so we're headed in the right direction. We've just got to make sure we keep getting better. This game's a tough grind - three games in three days - so you've just got to get past one game, regroup, and get ready for the next."