Team Czech Republic put on a confident display to defeat Switzerland 6-2 in their opening game at the Ivan Hlinka Memorial Cup.
Czech Republic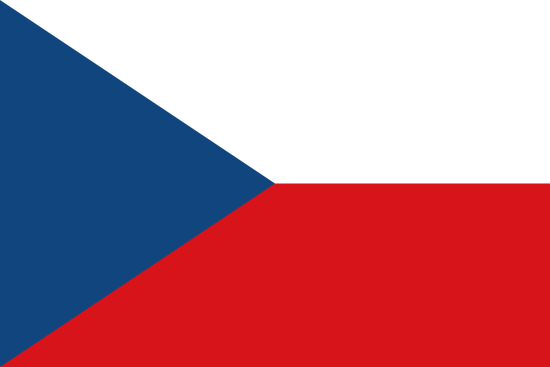 Switzerland

Czech Republic: Dostál – Zábranský (C), Dluhoš, Klejna, Kowalczyk, Malík, Adámek, Seemann – Blümel, Pekař (A), Lauko – Plášek, Střondala, Gajarský – Kvasnica (A), Čajka, Matiášek – Sedlák, Arnošt, Jeník – Pavel.
Switzerland: Charlin (27. A. Schmid) – Gross (A), Henauer, Berni (C), Aebischer, Moser, Wyss, Prysi – Oana, S. Schmid (A), Patry – Gerber, Wetter, Calzimiglia – Vouillamoz, Nussbaumer, Verboon – Kiener, Wüest, Schwab.
Goals and assists: 9. Jeník (Zábranský, Střondala), 12. Arnošt (Klejna), 22. Střondala (Kowalczyk), 27. Lauko, 36. Jeník (Arnošt), 45. Lauko (Dluhoš, Zábranský) – 7. Nussbaumer (Henauer, Wetter), 48. Verboon (Henauer, Patry).
Shots: 34:26 (12:10, 14:10, 8:6).
Penalties: 4:5. PP goals: 1:2. SH goals: 0:0.
Referees: Hribik, Kika – Špůr, Frodl. Attendance: 1523.
Photogallery
Report
The hosts, backed by the vast majority of the 1523 crowd, started brightly and created some decent chances early on as the Swiss struggled to get into the game. Surprisingly it was the Swiss who took the lead, Valentin Nussbaumer slotting home a rebound after seven minutes to silence the crowd. The home side didn´t take long to respond though - just 1:42 later when Jan Jenik made a beautiful tip on Libor Zabransky´s shot to tie the game. The Czechs completed the turnaround with only 11:04 played, Dominik Arnost scoring from a dubious angle to put his side into a lead that they´d never surrender.
Period too saw the home side extend their dominance - goals from Vojtěch Strondala & Jakub Lauko within the opening seven minutes put the game to bed as a contest, with Jenik adding his second and team´s fifth sixth with 35:34 played.
The final period saw the visitors playing mostly for pride, although Jakub Lauko kept the Czech charge going with goal six at 44:21.Matthew Verboon converted a well-worked move with the extra man just past the 47 minute mark to double the Swiss´ score, but there was to be no fightback as the home side skated to a 6-2 win.
Reactions
David Bruk (Head Coach, Czech Republic): We are glad for a great start to the tournament. We can now fight for a the playoffs, and are satisfied that we scored six goals. On the other hand, we know that we made big mistakes because there were many breakaways. We'll see on the video, but if I remember right, our goalie saved six goals. Of course, we are satisfied with result, but we could have played better.
Thierry Paterlini (Head Coach, Switzerland): We missed a lot good chances at important moments when we could come back into the game. Because we missed these chances, it was a clear game in the end. The Czechs played better in front of our net and they scored more goals. This was the difference. We have to work harder in the slot. We had four breakaways and we couldn't score one. If you have those chances, you have to score. That's what we have to change.