The host team of Group B was again facing a favourite from Finland. For Slovakia, it was the last chance to the reach semi-finals. However, it was the Finns who secured their spot. "Suomi" again had a great first period and scored three goals, which was the key to an important win.
Slovakia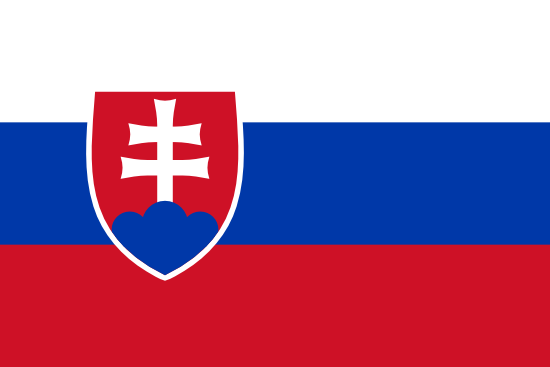 Finland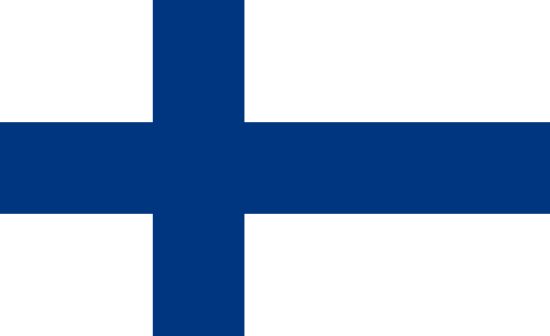 Slovakia: Durný (Kožiak) – Bodák (A), Rajnoha, Zaleňák, Kmec, Krempaský (A), Rudy, Juriga, Fereta – Studenič, Solenský (C), Buček – Galbavý, Roman, Václav – Vybiral, Čaco, Lacka – Ružička, Martančík, Tamáš
Finland: Halonen (Isokangas) – Jokiharju, Välimäki (C), Salo (A), Niemeläinen, Reunanen, Kotkansalo, Pylkkänen, Tolvanen – Oksanen, Mäkinen (A), Kuokkanen – Tuulola, Somppi, Vesalainen – Koivula, Räsänen, Koppanen – Jääskä, Toivola, Moilanen
Goals and assists: 8. Galbavý (Václav), 48. Kmec (Bodák, Roman) – 4. Salo (Niemeläinen, Tuulola), 10. Tolvanen (Räsänen), 12. Mäkinen (Koukkanen), 37. Koivula (Niemeläinen)
Shots: 26:29 (6:17, 11:7, 9:5).
Penalties: 7:7, plus Somppi (FIN) 10 min. za nešportové správanie. PP goals: 0:1. SH goals: 0:0.
Referees: Baluška, Goga – Synek, Tvrdoň. Attendance: 1328.
Report
Finland has again the great beginning of the game. "Suomi" capitalized event the first power-play, when Robin Salo scored by nice shot from the blue line, which direction was change outside of Durny´s possibilities – 0:1. Finnish can increase the lead in 7th min, Durny made huge save against Tuulola, who was shooting to the empty part of net. Slovak goalkeeper was without the chance in 10th min, when Rasanen won the face-off for Elli Tolvanen, who scored by fast wrist-shot, Durny´s save by pad came late – 0:2. That wasn´t all from Finnish players, who performed the great hockey in these minutes. Just two minutes after, Otto Makinen just tried the shot from the right circle and he surprise Durny, who didn´t manage to save – 0:3. This was much also on Slovak coach Anton Bartanus, who took the time-out for his team. That was a right decision, which helped the Slovak team. Slovaks scored until the end of period, when Vaclav sent nice pass to the middle, where was Matej Galbavy and his shot came between Halonen´s pads to the net – 1:3!
The second period started with Slovak power-play, which brought the opportunity for Studenic, who tried it by huge snapshot, Halonen saved by pad. Makinen is one of the most dangerous Finnish players here and confirmed it also in 27th min, when he skated through three defenders and was alone in front of Durny, he saved this chance and kept Slovakia in the game! Slovakia increased the activity in second period and had several nice chances, Halonen held it all, he was playing the great game. Finnish made important step to three points in 37th min, when they were in 2 on 1 breakaway, Otto Koivula took responsibility on himself and score by shot, which came between Durny´s pads – 1:4! That was a big fail for home team, who want to make a drama in the last period. It could be even worse for Slovaks, but Rasanen hit the crossbar by crossing shot.
Slovakia started the third period in four minutes in power-play, without any succeed. Just after the end of power-play, Slovaks created great pressure in offense zone and sent maybe 6 shots in row. Finally, Bodak found Dusan Kmec, whose shot from blue line was blocked by defender and finished at left top corner – 2:4! Studenic could make a drama in 50th min, he was in individual breakaway, but Halonen saved him. Slovak pressure was broken by penalties and Finland was playing really clever, didn´t allow home team to get chances for final attack. However, Salo could score fifth Finnish goal, Durny was against and saved by trapper. Finland lead the game to the final end and clinched the semifinals, Slovakia can be again satisfied with performance and will fight with USA for the third place in the group.
Reactions
Anton Bartanus (head coach of Slovakia): "We didn't skate much at the beginning of the game, we didn't have self-confidence. It was obvious. The Finns showed us how it works, we let them to score three goals. In the second and third period we played almost at the same level as Finland, but the hockey game takes sixty minutes. We lost 2:4 in the end, but we won the last period and that's gratifying. Players have a right to make a mistakes to learn from it."
Jussi Ahokas (head coach of Finland): "We started really well, we scored three goal. We knew that this is a very important game for us, because winning this game will ensure us the semifinals. We had a puck pushed all the time, but I think or concentration went little bit down. The opponent had a good corner attacks, that made it hard for us. But the big thing is that we hold on and took the three points we needed."