Finland totally captured the game for the fifth place. The North Europeans punished the fouls of the Swiss who earned 135 penalty minutes. Finland scored five powerplay goals, added four more playing five on five and won the fifth place of the prestigeous tournament.
Finland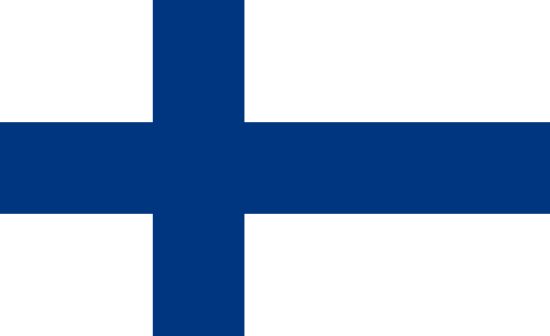 Switzerland

Finland: Heljanko (Vehviläinen) – Juolevi, Saarijärvi, Järvinen, Vainio, Välimäki, Mattila Je., Parikka – Palmu, Nättinen (A), Tammela – Aho (A), Ruotsalainen (C), Puljujärvi – Björkqvist, Mattila Ju., Niemelä – Piipponen, Mäkinen, Tavernier.
Switzerland: Guggisberg (41. van Pottelberghe) – Burren, Karrer (C), Pinana, Moor, Weber, Frick, Auriemma, Fischer – Riat (A), Diem (A), Holdener – Impose, Marchon, Roberts – Schmid, Thürkauf, Haberstich – Miranda, Hollenstein, Lanz.
Goals and assists: 3. Puljujärvi (Palmu, Nättinen), 5. Ruotsalainen (Aho), 5. Palmu (Nättinen, Juolevi), 15. Aho (Ruotsalainen), 24. Nättinen (Palmu), 33. Aho (Puljujärvi), 36. Björkqvist (Saarijärvi, Ju. Mattila), 36. Ju. Mattila (Välimäki), 40. Aho (Nättinen) – 27. Diem (Riat), 31. Marchon (Roberts, Impose), 55. Diem (Roberts, Weber)
Shots: 31:18 (15:6, 12:5, 4:7).
Penalties: 8:10, plus Parikka 5 + 20 min. OK – Diem 10 min. OT, Thürkauf 10 min. OT + 20 min. OK, Holdener 5 + 20 min. OK, Haberstich 5 + 20 min. OK, Riat 25 min. TH. PP goals: 5:3. SH goals: 0:0.
Referees: Hodek, Pešina - Bláha, Lhotský. Attendance: 230.
Photogallery
Report
Finland entered the game in a great style leading by three goals in five minutes. They took advantage of their very first poweplay. Jesse Puljujärvi hit a rebound in the air - 1-0. Switzerland didn´t follow the rules that much and played shorthanded a lot. Arttu Ruotsalainen aimed his powerplay shot right between the pads – 2-0. Second powerplay goal and Finland was leading by two.
Finland seemed to had been celebrating the second goal when they managed to score the third. Petrus Palmu was left alone in front of the crease and didn´t make a mistake – 3-0.
Suomi ended the first period leading by four. Another powerplay helped them score. Guggisberg deflected the first shot but Sebastian Aho scored on rebound – 4-0. At the end of the first period, Swiss Holdener was receive 5 and game misconduct for checking to the head and neck area.
Finland took advantage even from this one as well. Juilius Nättinen only had to find the target because the net was wide opened. Switzerland woke up and scored in powerplay as well - two times! Dominik Diem and Nathan Marchon found the target and Switzerland was losing by three – 5-2.
The rest of the game and the scoresheet belonged to Finland though. Sebastian Aho scored on odd man rush - 6-2. Kaspar Björquist scored a powerplay one too. Guggisberg didn´t manage to react on the deflection – 7-2. Within one minute Julius Matilla slightly sent the puck towards the net and maybe was surprised by himself - it ended up in the goal – 8-2.
Sebastian Aho completed his hattrick before the end of the second period and Guggisberg let van Pottelberghem to stand in the crease for the third. His teammates didn´t play less hard though. Damien Riata got game misconduct for kneeing early in the third.
The door in the box could have remained open for the rest of the game - that many players got their penalties. Two more Swiss players received game misconducts. Thürkauf who didn´t calm down in the box after getting misconduct Haberstich for another foul far behind the rules line. Even one of the Finns didn´t play till the end. Parikka received his game misconduct for chcecking from behind.
Finland didn´t manage to make it to the tenth one. Dominik Diem on the other side scored on powerplay – 9-3. In this game full of nerves Finland beat Switzerland 9-3 and Finished fifth.