After a comfortable 5-1 victory over Slovakia in the evening game in Piešťany, Finland now sit top of Group B with six points. The Finns had five different scorers and never looked in danger
Slovakia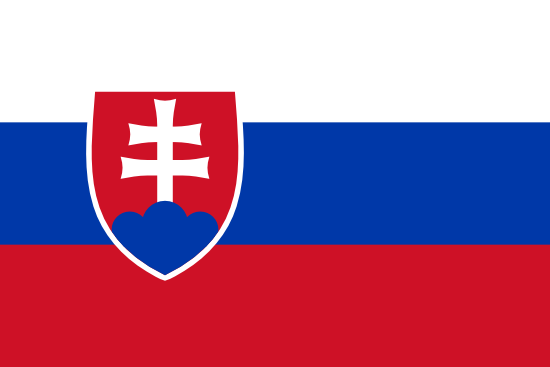 Finland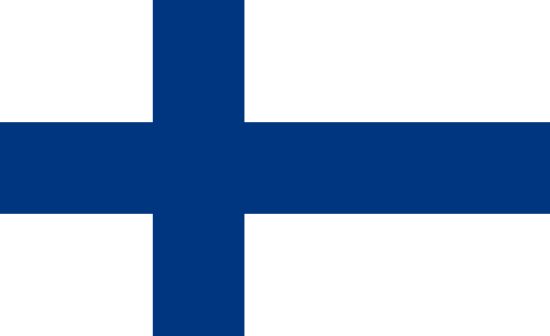 Slovakia: Škorvánek – Romančík, Maier, Jaroš, Sloboda, Ivanič, Koch, Moravčík, Bilík – Holešinský, Halama, Paločko – Milý, Kratochvíla, Haščič – Kundrát, Adamčík, Krasničan – Novák, Sukeľ, Petráš
Finland: Kähkönen – Väinöla, Rouhiainen, Niku, Tervo, Keskitalo, Leppävuori, Parikka, Haapanen – Rantanen, Lämsä, Lammikko – Kiviranta, Honkanen, Jääskeläinen – Aho, Kalapudas, Hopponen – Kauppinen, M. Mäkinen, A. Mäkinen
Goals and assists: 54. Holešinský (Jaroš) - 1. Jääskeläinen (Niku, Honkanen), 32. Lammikko (Rantanen) v presilovke, 37. Kalapudas (Rouhiainen), 52. Kiviranta (Honkanen), 60. Rantanen (Kalapudas, Keskitalo).
Shots: 16:34 (2:12, 4:11, 10:11).
Penalties: 3:4. PP goals: 0:1. SH goals: 0:0.
Referees: D. Konc, J. Konc - M. Orolin, Kacej. Attendance: 421.
Photogallery
Report
The Finns took the lead 50 seconds into the first period and from that point did not look back, as Joona Jaaskelainen deflected a Sami Niku point shot, sending the puck high over the glove of Stanislav Skorvanek, who was playing in place of a rested Maximillian Pajpach.
From that point on the rest of the first period was pure domination for the Finns, as they fired twelve shots on the Slovak net, while the hosts could only muster a paltry two. However, Skorvanek was in fine form to deny most of the Finnish efforts.
Despite the Finnish domination, the first half of the game was very similar to that of yesterday's game between Slovakia and Russia, as while the Finns laid siege to the Slovak goal, they were unable to get the goals that perhaps their performance deserved. It took until the mid-way point in the second period for Finland to double their advantage on the powerplay. Juho Lammikko fired a shot from the right wing circle which handcuffed Skorvanek and give Finland a 2-0 lead.
This goal came just after Slovakia's best period of the game, where they had a number of chances to score. Filip Adamcik almost scored a beautiful solo effort, but Finnish netminder Kaapo Kahkonen made a fine poke check to knock the puck off his tape. Kahkonen also had to be alert to make a great save on Simon Petras; one of fifteen he made in total.
However, hockey is a cruel game, and following Lammikko's goal, Antti Kalupudas put the Finns three to the good with a powerful wrist shot. Despite this, Slovakia continued to forecheck hard and Patrik Kratochvila went close to getting Slovakia on the board.
Slovak captain Adrian Holesinsky praised his team following the game, saying, "Today was a very hard game because they have very good tactics, and we are a little bit tired because we have had two very hard games against Canada and Russia."
He added, "We play very well I think, but we don't have a lot of luck. We don't score a lot of goals. We can't win games when we score only one goal each game."
Finland were clearly leaving plenty in reserve in the third period, but despite this, they still ran up the score. Joel Kiviranta scored Finland's fourth in the 52nd minute, managing to find himself a scoring lane and beating Skorvanek with a wrist shot.
Slovakia would give the home fans something to cheer about with six and a half minutes to go, as Holesinsky scored on a counter attack, but this was to be the only joy that Slovakia would have during the game. With 49 seconds to go, Mikko Rantanen finished off a beautiful piece of play by Antti Kalupudas, firing high into the top corner from the slot, putting the icing on the cake for Finland.
It was an accomplished performance for Finland, who now sit top of the table with five points through two games. However, Finland cannot take their foot off the gas as they face a Russia team who will be looking to bounce back following their loss to the United States.
Reactions
Anton Bartánus (head coach of Team Slovakia): The Finns were quicker in their build up play and technically they are more skilled. This was apparent and our players suffered as a result.
Rauli Urama (head coach of Team Finland): We said that we did not have to skate hard in the third period because we had the lead. We played good defence and tried to protect our net. Tomorrow we play at 2pm so we have to save our energy. If they scored an early goal in the second period it may be a different game. That's why we slowed down and tried to protect the neutral zone and net.