In a match-up between the two teams in Group A who lost on Monday, it was the Czechs who prevailed on home ice with a 5-3 victory. David Kofron scored two goals, including the one that held up to be the game-winner, which sets up a huge game against Sweden on Wednesday.
Czech Republic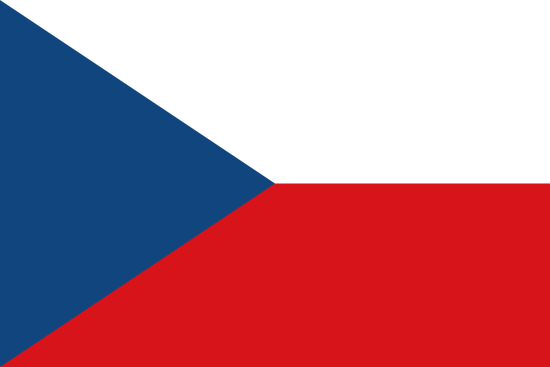 Switzerland

Czech Republic: Kořenář (Brízgala) – Vála, Hájek, Doudera, Hrdinka, Novák, Budík, Kachyňa – Zachar, Reichel, Kofroň – Pavlík, Kodýtek, Najman – Šmerha, Pšenička, Kurovský – Kačírek, Karafiát, Havelka – Kantner
Switzerland: Ritz (Wütrich) – Andersson, Stadler, Riva, Öjdemarj, Steinmann, Gerber, Brantschen, Le Coultre – Volejnicek, Hischier, Miranda – Roberts, Geisser, Weder – Eggenberger, Heim, Lerch – Oehen, Suter, Zwissler
Goals and assists: 12. Kodýtek, 24. Kofroň (Hrdinka, Reichel), 41. Zachar (Kodýtek), 50. Kofroň (Zachar), 60. Pavlík – 24. Stadler (Miranda), 50. Lerch (Gerber), 56. Brantschen (Suter, Hischier).
Shots: 39:29 (8:7, 14:9, 17:13).
Penalties: 3:4, plus Öjdemark (SUI) 10 minut OT. PP goals: 1:1. SH goals: 0:0.
Referees: Fraňo, Hribik – Lhotský, Špůr. Attendance: 1780.
Photogallery
Report
After losing their first games, both teams knew the second one had to be won to keep their semi-final hopes alive, and they both came out trying to get the all-important first goal. It looked like the Swiss had done it on the very first shift, but the referee ruled they had violated the goal crease and didn´t allow it. Then Czech captain Marek Zachar found Kristian Reichel headed to the net but he couldn´t bury it. Finally it was Petr Kodytek who opened the scoring on a Czech power play, taking advantage of a bad clearing attempt that landed right on his stick in front of the net – he then beat Matteo Ritz with a wrister to the glove side.
The teams traded goals early in the second period. The Czechs evened the score on the power play after the Czechs were whistled for too many players on the ice for the second time in the game. Livio Stadler skated in from the left point and beat Josef Korenar over the shoulder with a high wrister. Just 25 seconds later, however, the Czechs regained the lead. On a 2-on-1 break, Frantisek Hrdinka fed David Kofron for his first of two goals in the game.
It stayed 2–1 for the Czechs into the third period, but then they struck quickly to seemingly break the game open. Just 42 seconds into the final frame,
Marek Zachar
took a pass in front and beat Ritz short side. Then they nearly made it 4–1 less than a minute later on a 2-on-1, but it didn´t go.
They did go up 4–1 in the 50th minute when Kofron scored his second of the game on a breakaway, and it looked like the Czechs had the win secured. However, those who had watched the Swiss team on Monday saw them come back from the dead to pull even with the Swedes. Sure enough, Yannick Lerch got one goal back for the Swiss just 1:32 later on an absolute laser of a slapper just inside the far post. Then Yves Brantschen brought them to within a goal on a deflection with just 4:04 on the clock, setting up a dramatic finish.
The Swiss called their timeout and pulled their goalie for a sixth attacker in the last minute, but it was the Czechs who scored the goal, Radovan Pavlik into the empty net to secure the victory. With the three points, the Czechs are now even with Sweden in points, setting up an all-important contest on Wednesday to decide Group A´s second semi-finalist. As for the Swiss, they will finish 4th in the group no matter what happens in their last game against Canada, but will play for pride.
Reactions
Robert Reichel (head coach of Team Czech Republic): Of course we are happy to win the game, although we had a lot of problems with our opponents. With the score 4–1 we still wanted to attack and we took unnecessary chances, which the Swiss took advantage of and came to within a goal. Tomorrow we expect a difficult game against the Swedes, but the boys believe that we can win.
Thierry Paterlini (head coach of Team Switzerland): We started pretty good. We followed the game plan but it was just too many goals against. We have a very special group of boys. They have a lot of emotion, a lot of character. Yesterday we came back against Sweden and today we came back again, but just a bit short. It´s disappointing to have no points, but we just have to look forward to the next game against Canada.