What promised to be a close game turned into a comfortable win for Sweden in Breclav´s evening game. The win puts them through to the playoffs, while Czech Republic now face a ´winner takes all´ showdown with the USA tomorrow.
Czech Republic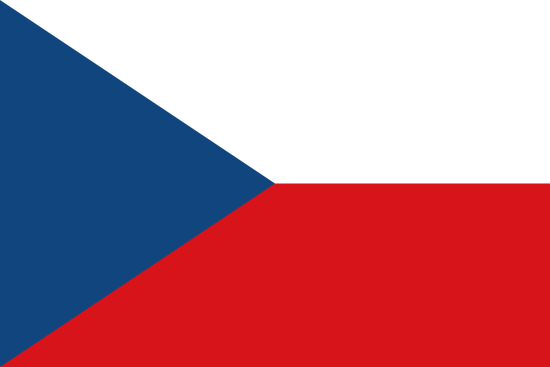 Sweden

Czech Republic: Dvořák (Dostál) – Zábranský (C), Dluhoš, Klejna, Kowalczyk, Malík, Adámek, Seemann – Blümel, Pekař, Lauko (A) – Plášek, Střondala, Gajarský – Kvasnica, Čajka (A), Matiášek – Pavel, Arnošt, Jeník – Sedlák
Sweden: Lindbom (Hellsten) – Johansson, Ginning, Boqvist, Sandin (C), Granberg, Andersson, Fransson – Hållander, Bäck, Wernblom (A) – Jakobsson, Olofsson (A), Fagemo – Eriksson, Gustafsson, Berggren – Westfält, Nässén, Lilja – Finn Olsson
Goals and assists: 15. Plášek, 23. Jeník (Gajarský), 42. Plášek (Gajarský, Střondala) – 17. Fagemo (Berggren, Sandin), 19. Olofsson (Jakobsson), 26. Westfält (Gustafsson), 28. Berggren (Gustafsson, Finn Olsson), 37. Hållander (Olofsson, Boqvist), 38. Fagemo (Jakobsson), 47. Gustafsson
Shots: 34:44 (9:17, 13:14, 12:13).
Penalties: 6:10. PP goals: 1:2. SH goals: 0:0.
Referees: Hribik, Hradil – Jindra, Zíka. Attendance: 1982.
Photogallery
Report
The opening period was a thoroughly close affair, with good chances for both teams during the opening phases. The deadlock was broken with 14:31 played - a coughed up puck on the Czech blueline was pounced on by Karel Plasek, who skated through on the breakaway and cooly went top shelf to the delight of the home fans. Less than two minutes later Sweden were level though, Samuel Fagemo the lucky recipient of a loose puck in the slot, to fire home at 16:19. As the game looked to be heading for a tied score going into the first break, Sweden went ahead at 18:57 - the hosts failed to clear their zone, and Jacob Olofsson poked home to give his side the lead.
With 2:42 played in the middle period, Jan Jenik had the home crowd on their feet as he picked up a loose puck in the offensive zone, skated half-circle around the net and went top shelf to tie the game. However Sweden were not to be pegged back for long - Marcus Westfalt netted a scrappy goal to put them 3-2 ahead with just over 25 minutes played, and then Jonatan Berggren unmarked at the back post doubled the lead two minutes later. Another two minute spell towards the end of the period all but buried the home side - Filip Hallander made it five for Sweden, and then a candidate for goal of the tournament took it to six through Samuel Fagemo.
Despite the home crowd being somewhat deflated, the Czech side came out for the final period determined to stage a fight back. They got a perfect start, Plasek making it 3-6 with 41:20 played. Any hopes of a comeback were eventually dashed in a strange passage of play - Jakub Lauko through on the breakaway fired only into the pads of Olof Lindbom; and with a turnover puck David Gustafsson raced back down the other end to show him how it was done - 7-3 at 46:20. Some late man-advantages could have given the hosts a way back into the game, but unable to make the most of them the game ended 7-3 to Sweden.
Reactions
David Bruk (Czech Republic): "We played against a very strong and well-organised team. Sweden are playing a great tournament here, we lost but we have to admit that they were just better than us. We had some pretty good moments in the game, but if we want to beat teams like this we cannot afford to take penalties in the offensive zone or through frustration. That was our main problem today and Sweden exploited it very well."
Torgny Bendelin (Sweden): "It was a very back and forth game, but a strong performance form out team to score seven goals and win the game. We turned the game around in the second period. We still have to improve a lot. We pressured hard but sometimes we were maybe too offensive, and we gave them too many free chances."