The Swiss came out strong out of the gate, but from about the eighth minute onward it was all Canada, who opened defence of their Ivan Hlinka Memorial Cup title with a 5-1 win. The Canadians had a balanced attack, with five different goal scorers, and fired 12 shots on the Swiss net in each of the three periods.
Switzerland

Canada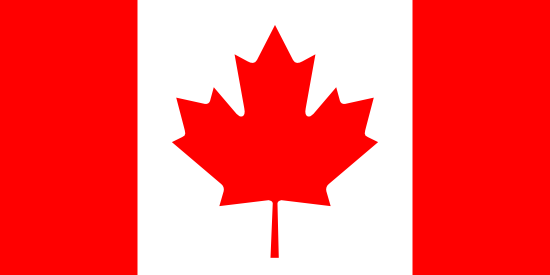 Switzerland: Van Pottelberghe (Guggisberg) – Auriemma, Burren, Fischer, Frick, Karrer, Moor, Pinana, Weber – Diem, Haberstich, Holdener, Hollenstein, Impose, Lanz, Marchon, Miranda, Riat, Roberts, Schmid, Thürkauf.
Canada: Sawchenko (Booth) – Bear, Vande Sompel, Brisebois, J. Roy, Meloche, Spencer, Hobbs – Beauvillier, Merkley, N. Roy, Harkins, Barzal, Soy, Marner, Crouse, Konecny, Strome, Knott, Stephens, Musil.
Goals and assists: 31. Schmid (Thürkauf) – 8. Strome (Knott, Marner), 11. Barzal (Soy), 25. Crouse (N. Roy), 30. Vande Sompel (Barzal, Hobbs), 43. Stephens (Merkley).
Shots: 21:36 (4:12, 9:12, 8:12).
Penalties: 5:6. PP goals: 0:0. SH goals: 0:0.
Referees: Jonák, Novák – Orolin, Tvrdoň. Attendance: 251.
Photogallery
Report
It wasn´t the start Team Canada wanted to get off to, but it ultimately didn´t cost them as they came back to win 5-1 over Switzerland. Five different Canadian players scored, while many more chances were denied by goaltender Joren van Pottelberghe.
The Swiss got off to an energetic start and got the better chances in the early going, thanks to a power play just 39 seconds in when Lawson Crouse was sent off for slashing. After the penalty ended, Dominik Diem made a great effort to try to give the Swiss the early lead when he cut out from the corner and tried to stuff the puck in short side on Canadian goalie Zachary Sawchenko, who denied him.
The flow of the game turned in the eighth minute, though, which began with a big Mitchell Marner hit in the attacking zone and ended with Dylan Strome putting the puck in. Along with Graham Knott, they formed Canada´s most dangerous offensive line all game, although that was their only goal. The Canadians didn´t let the foot off the gas for the rest of the period, and Mathiew Barzal made it 2-0 with a wrister that went high glove side from the opposite hashmarks.
Canadian pressure continued in the second period, and while van Pottelberghe did all he could to keep his team in the game, particularly a sliding pad save to deny Strome on a 2-on-1, he couldn´t stop everything, and Crouse shovelled home a loose puck on the backhand to make it 3-0 in the 25th minute. Five minutes later, Canadian puck movement in attacking zone was too much for the Swiss, and Mitchell Vande Sompel finished off a pretty passing play with an upstairs backhander. The Swiss managed their one-and-only goal of the game exactly one minute later, when Calvin Thürkauf made a nice centring feed to Dominik Schmid, who buried it.
The Canadians got their fifth goal early in the third period, when Nick Merkley fed Mitchell Stephens open in front of the net. With the game firmly in hand, the Canadians were on cruise control the rest of the way, and comfortably skated off with a 5-1 win.
Reactions
Manuele Celio, head coach of Team Switzerland: I think we had a pretty good start but, unfortunately, we couldn´t keep it going. Canada has a really good skating team and we didn´t give up, which is a positive. We came back and scored a goal and had some chances in the last period. But sometimes everybody wasn´t focused on what his job is. We have to play tight defence against teams like this and wait for our chances. We can´t just chase the puck and hope something happens.
Jody Hull, head coach of Team Canada: The first game is always tough, and when you get a lead you tend to start playing as individuals. I don´t think anyone really stood out and I don´t think anyone was bad either. We expect the games are going to get harder, so we´re going to enjoy this victory now and then start looking ahead to our next game, which is Sweden tomorrow.