Team Czech Republic won also their second game of the tournament. The great battle against Team Finland was decided during the last period when home team scored twice. Another great performance was shown by Czech goalkeeper Daniel Vladar.
Czech Republic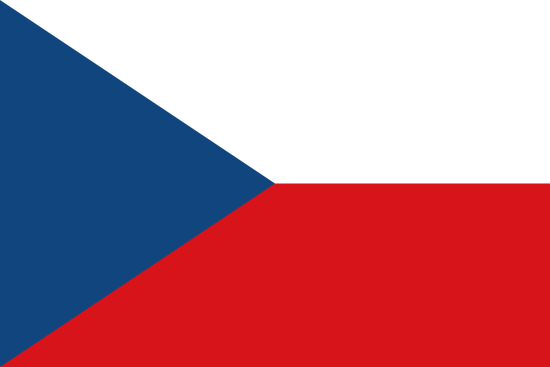 Finland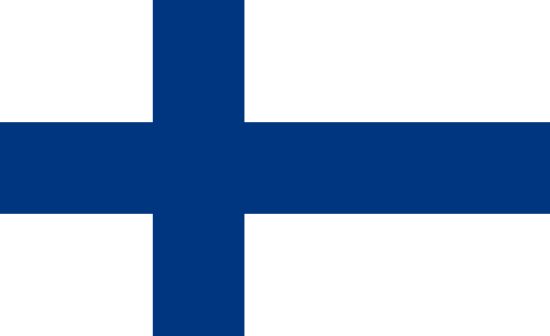 Czech Republic: Vladař (Stezka) – Zbořil, Weinhold, Krenželok, Kaňák, Hájek, Doudera, Kalina – Jašek, F. Chlapík, Koblížek – Dufek, D. Kaše (C), Suchý – Anděl, Šoustal, Dymáček – Gago, F. Dvořák, Stránský – Ďurač.
Finland: Heljanko (Vehviläinen) – Saarijärvi, Juolevi, Järvinen, Vainio, Mattila Je., Parikka, Välimäki – Palmu, Nättinen, Puljujärvi – Aho, Tamella, Laine – Mäkinen, Ruotsalainen (C), Piipponen – Niemelä, Mattila Ju., Björqkvist – Tavernier.
Goals and assists: 1. Koblížek (Chlapík), 32. Zbořil (Weinhold, Jašek), 42. Dufek (Suchý), 48. Jašek (Zbořil, Chlapík) – 10. Puljujärvi (Nättinen), 28. Palmu (Saarijärvi, Nättinen), 47. Palmu (Puljujärvi)
Shots: 17:37 (6:16, 7:8, 4:13).
Penalties: 9:10, plus Vainio a Ruotsalainen (oba FIN) OT 10 min. PP goals: 2:2. SH goals: 0:0.
Referees: Čech, Hribik – Blümel, Skopal. Attendance: 1060.
Photogallery
Report
After winning in their opening games, Czech and Finnish players started another chapter in the tournament with their battle. Czech players made a great start by opening the scoring after only 13 seconds. Filip Chlapik skated through on the right wing and passed precisely to Radek Koblizek. In the 10th minute, Daniel Vladar for the first time in the tournament chose a weaker moment. A shot by Jesse Puljujärvi from the right crease seemed to be no danger for the Czech goalie but the puck slipped between the body and the post into the net.
Finnish players did not satisfy themselves with tying the game and pressed on the Czech net even more. And they were rewarded by a converted power play. Saarijärvi´s shot was deflected from the boards behind the net back in front of the net where Petrus Palmu was unguarded and beat Vladar for the second time. Czech players managed to tie the game again also in a power play, this time in 5-on-3 in the 32nd minute. Weinhold passed to the blue line from where Jakub Zboril fired a great shot into the net. Heljanko had a covered view; he could not see through bodies in front of him and therefore could not save.
The start to the last period was again better played by the Czech team. Filip Suchy in the 42nd minute had the puck on his stick on the right circle, passed to Jan Dufek, who appeared unguarded in front of Heljanko and scored. The great game continued with two fast power play goals, one on each side. Firstly, Petrus Palmu scored again on a power play and tied the game tied for the third time. 32 seconds later, Lukas Jasek converted also the Czech power play and took the lead back for his team. Despite Finnish pressure for an equalizer at the very end of the game, Czech players were successful in guarding their second win of the tournament.
Reactions
Jakub Petr (Czech Republic): Obviously, we were not the better team in this game. We knew about Finns, that they have big strength and are very good skaters. The Finns are really fast with the puck and always create big pressure in the crease. They scored a goal like that against Russians, too. We knew it, despite that we let them to get to these spaces. I have to say that our tactic was not successful. Finns were better in the first half of the game. Due to that we had to change a disposition in forchecking, we said it again in the locker room and it helped. We know we cannot dominate every game. Before the game we said to ourselves that we have to wait for their mistakes and it was worth it. We also played well in our defensive zone. Other positive thing is that we are able to force the opponent to make fouls.
Mika Marttila (Finland): This tournament is great, but referees did not have a good day tonight. I think they made some mistakes today, but I also have to admit that our discipline was not great. We have to stay focused because tomorrow we have third game in three days. We will talk about the game in the locker room, but also throw it behind us. There are no weak teams in our group so it will be tough to get through. We want to beat USA on Wednesday and see how far we can go in the tournament.