Hlinka Memorial to alternate between Czech-Slovak and Canada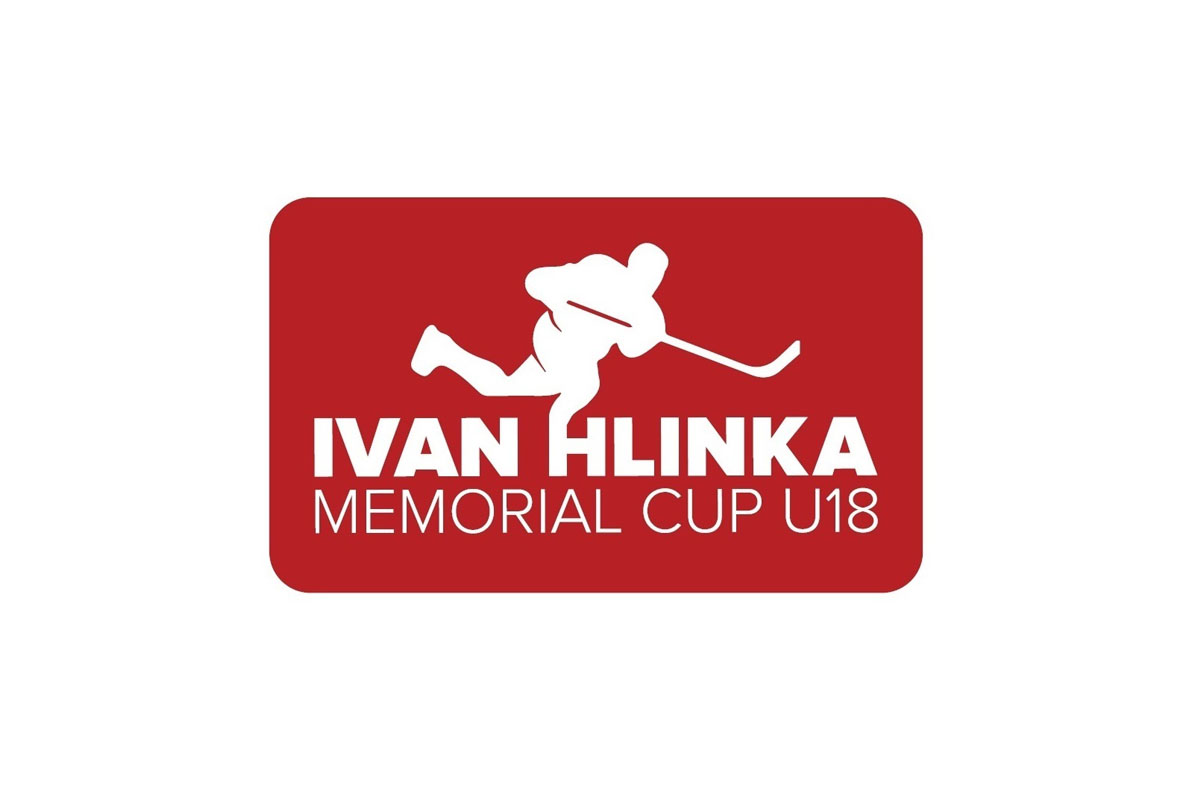 The Czech Ice Hockey Association (CIHA), Slovak Ice Hockey Association (SIHA) and Hockey Canada have agreed to collaborate in the organization of the Ivan Hlinka Memorial Tournament, the most prestigious under-18 hockey tournament outside of the World Championship. Over the next five years it will alternate between the Czech and Slovak republics and Canada as hosts.
A new agreement has decided the locations of the Ivan Hlinka Memorial Tournament over the next five years. It will be co-hosted by the Czech Republic and Slovakia in odd years (2017, 2019, 2021), while in even years (2018, 2020) it will be played in Edmonton, Alberta, Canada, where the main and practice arenas of the NHL´s Edmonton Oilers will be the host venues.
The tournament participants will be - just as before - eight countries divide into two groups. The four best teams will advance to the semi-finals and compete for the medals, with the four remaining teams playing placement games.
The press conference at which the agreement was announced at the Hall of Fame of the Edmonton Oilers was attended by Alberta Minister of Culture and Tourism Ricardo Miranda, President and CEO of Hockey Canada Tom Renney, General Secretary of the CIHA Martin Urban, Secretary General of the SIHA Miroslav Valíček, Vice President and Managing Director of Oilers Entertainment Group Bob Nicholson, Edmonton Oilers player Darnell Nurse and guest of honour Liběna Hlinková, the widow of Ivan Hlinka.
"The Ivan Hlinka Memorial Tournament has gained enormous international prestige and I am convinced that this collaboration moves it to an even higher level," said Tomáš Král, President of the CIHA. "To play in front of crowds of up to 10,000 or more will be a great experience and motivation for further development. The agreed conditions, which include short pre-tournament camps and exhibition games, are in addition to all the participants very interesting. I am glad that our contacts with overseas hockey continue to deepen and acquire a new dimension."
"The Ivan Hlinka Memorial Tournament is a major event for many reasons, primarily because it reminds us of a great player and coach who left us too soon, unfortunately," said Tom Renney, president and CEO of Hockey Canada, referring to the tournament´s namesake. "Its place on the hockey calendar allows all participants - including hundreds of NHL scouts - to witness the best under-18 players from different countries play head-to-head."
The Ivan Hlinka Memorial Tournament continues the tradition of the Junior World Cup. It began as the Pacific Cup in 1991 and was played in Japan, Mexico and Canada. From 1997 to 2001 the tournament was hosted in alternating years by the Czech Republic and Slovakia; since 2002, the two countries have jointly hosted it. The tournament has been named after legendary Czech hockey player and coach Ivan Hlinka sine 2004, following his passing. In the past, stars like Sidney Crosby, Steven Stamkos, Vincent Lecavalier, Jonathan Toews, Rick Nash, Taylor Hall, Alexander Ovechkin, Yevgeni Malkin, Mikael Granlund and Alexander Barkov have been introduced to the world at the event.
The annual tournament normally includes U18 national teams from the Czech Republic, Finland, Canada, Russia, Slovakia, the United States, Sweden and Switzerland. It has been dominated by Canada, which has won it 20 times in 26 years - other winners include Russia (three times), Sweden, the USA, and the Czech Republic, who won on home ice in 2016.
Short news
Saturday´s schedule
12.8.2016
- Bronze medal game: SWE vs RUS, 15:00 CET at Bratislava. Gold medal game: USA vs CZE, 17:30 CET (note time change) at Břeclav.
Friday´s schedule
11.8.2016
- Friday´s schedule is as follows: 14:00 - SVK vs SUI (7th-8th, at Bratislava), 15:30 - CAN vs FIN (5th-6th, at Břeclav) 17:30 - USA vs RUS (semi-final, at Bratislava), 19:00 - SWE vs CZE (semi-final, at Břeclav). All times CET.
Pre-tournament games
12.7.2016
- Before the beginning of the 2016 Ivan Hlinka Memorial Cup, two pre-tournament games will be played on August 6th. The Czech Republic will play the Canada in Břeclav (18:30), while Slovakia face USA at 17:00 in Piešťany. Coverage of these games will be available at onlajny.com!
Twitter MIH
9.7.2016
- The Ivan Hlinka Memorial Cup also has a Twitter acount. You can find it
here
!
New partner - CEZ Group
6.7.2016
- Ivan Hlinka Memorial Cup 2016 has a new partner - CEZ Group.
Facebook
Partners