2017 Ivan Hlinka Memorial Cup kicks off Aug 7 in Břeclav & Bratislava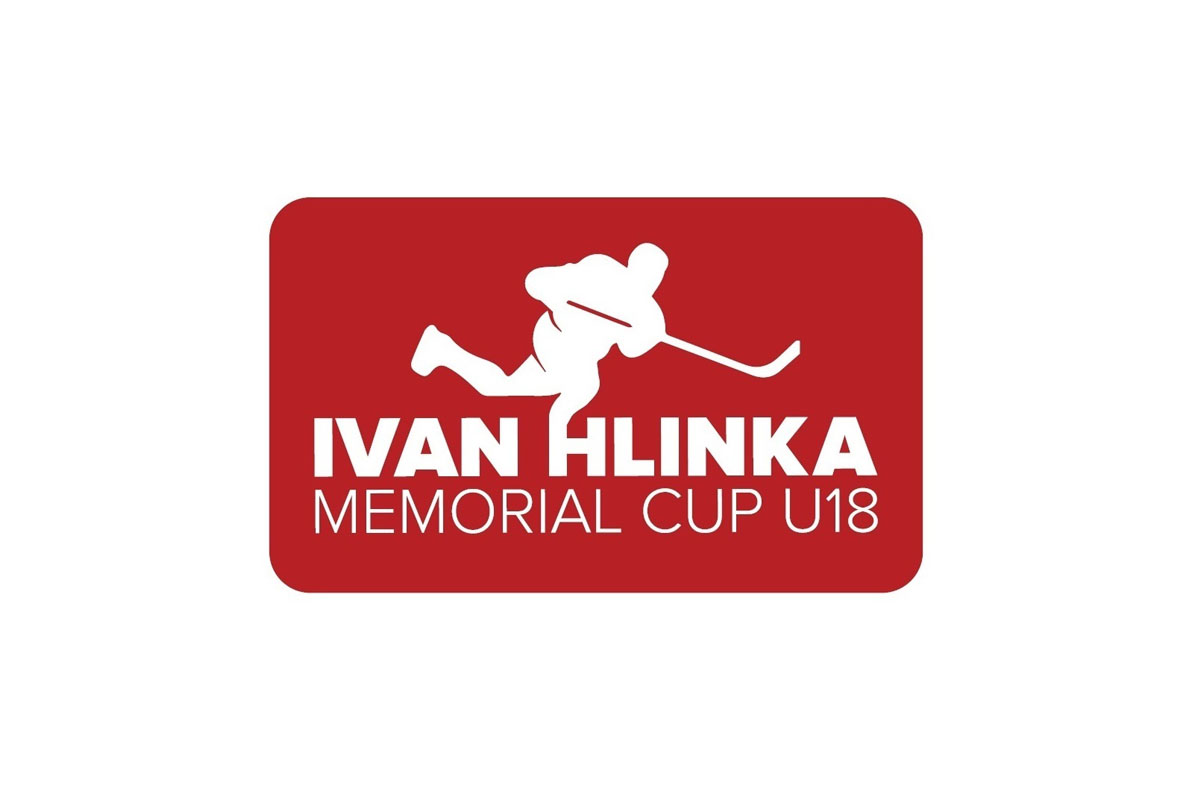 The 2017 Ivan Hlinka Memorial Cup is approaching. This year will be the 27th edition of the prestigious annual summer tournament. From 7 to 12 August, fans in Břeclav and Bratislava can look forward to seeing some of the greatest U18 hockey players in the world.
The traditional eight best U18 national teams in the world are once again divided into two groups:
Group A, Břeclav: Czech Republic, Sweden, Switzerland, USA.
Group B, Bratislava: Slovakia, Canada, Finland, Russia.
Tournament format
The tournament is open to players born in 2000 and younger. The maximum number of players per team is 22 – 20 skaters and 2 goaltenders. All players must also receive entry visas into the Czech and Slovak republics.
Statistics will be kept by the Czech and Slovak ice hockey associations. The tournament will be officiated by qualified referees and linesmen with international licenses.
Each team plays once against the other three teams teams within its group. The winner of each game receives three points and the loser receives no points. If the game tied after 60 minutes, both teams get one point, with the winner in overtime or penalty shootout receives another point. During the Preliminary Round, overtime will consist of a five-minute sudden-death period, with teams skating 3-on-3 at full strength. If no goal is scored, a three-round penalty shootout will be played, with additional rounds added as needed until a winner is determined.
At the end of the group stage, the third- and fourth-placed teams in each group play cross-over games to determine fifth to eighth places in the final standings. The first- and second-placed teams in each group play cross-over semi-finals, followed by final and third-place games that will determine first to fourth places. During playoff games (semi-finals, bronze- and gold-medal games), overtime will be 10 minutes sudden-death with teams skating 4-on-4 at full strength, followed by a five-round penalty shootout if the game is still tied.
There will be two exhibition games before the start of the tournament - Saturday, 5 August between Czech Republic and Canada in Břeclav and at the same day Slovaks will face USA in a location to be determined.
Games
Show team:  
game
day
team 1
team 2
start / result
live
stats
1
1
Monday 7.8.2017
 USA
 Sweden
15:30
2
2
 Canada
 Russia
15:30
3
1
 Czech Rep.
 Switzerland
19:00
4
1
 Slovakia
 Finland
19:00
5
1
Tuesday 8.8.2017
 Switzerland
 USA
15:30
6
1
 Finland
 Canada
15:30
7
1
 Czech Rep.
 Sweden
19:00
8
1
 Slovakia
 Russia
19:00
9
1
Wednesday 9.8.2017
 Sweden
 Switzerland
15:30
10
1
 Russia
 Finland
15:30
11
1
 Czech Rep.
 USA
19:00
12
1
 Canada
 Slovakia
19:00
Short news
Pre-tournament games
28.6.2017
- Before the beginning of the 2017 Ivan Hlinka Memorial Cup, two pre-tournament games will be played on August 5. The Czech Republic will play the Canada in Břeclav, while Slovakia face USA. Coverage of these games will be available at
onlajny.com
.
Interested in history?
6.6.2017
- Do you know who won the Cup last year? Which team has won the most gold medals?
HERE
you can review the history.
Facebook MIH
5.6.2017
- Are you interested in what is going on at the Ivan Hlinka Memorial Cup? Keep an eye on
our facebook page
and stay up to date.
Twitter MIH
1.6.2017
- The Ivan Hlinka Memorial Cup also has a Twitter acount. You can find it
here
!
New partners
1.6.2017
- Ivan Hlinka Memorial Cup 2017 has a new partners - Hitachi and Czech Tourism.
Facebook
Partners